"Let's talk about this because it doesn't get enough attention…"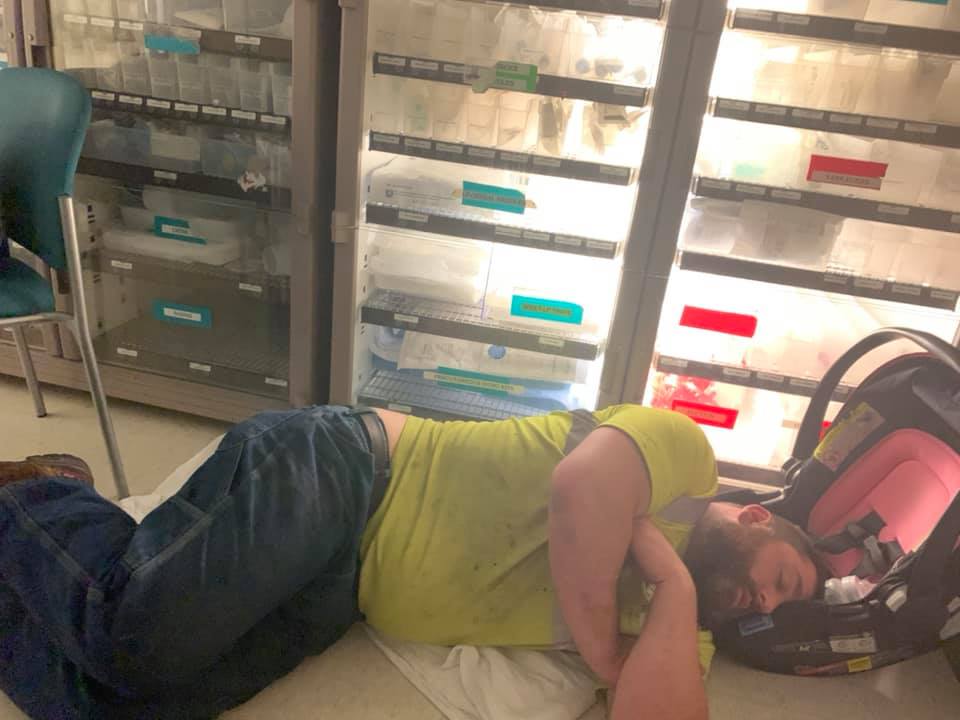 Photo Credit: Sara Duncan / Facebook
A photo of a dad sleeping on a hospital floor after working a 12-hour shift has gone viral. It also sparked a conversation about 'equal parenting' and 'parenting roles'.
The Facebook post was made by Sara Duncan from Fredericktown, Missouri. She shared the image of her husband Joe Duncan sleeping on the hospital floor after they took their youngest child to the emergency room. However, it wasn't just the photo that stopped the scroll of both moms and dads.
It clearly resonated with many folks, racking up 22k Reactions, 3k Comments and 36k Shares.
Here is what wife and mom Sara Duncan said about why she posted the photo and her words that accompanied it:
"I posted that from the bottom of my heart to my husband because I know that I don't give him enough recognition for how phenomenal he is as a husband and a father."
She added, "I could tell him, but it's not enough. I really did want to tell people, 'It's not always going to be perfect, but it will always be worth it."
Cement technician Joe Duncan had just finished work after a 12-hour shift when his wife told him that she wanted to take their daughter to the hospital because she was wheezing.
Dad had to get back to work a few hours later, so he changed into his work clothes and made the one-hour drive to be with his family in the ER.
"He's an 'I have to be with you' type of guy," Sara Duncan said.
"I knew that he was exhausted. I said, 'Stay home. I know my way at [the hospital], and he was like, 'No. You're not going up there by yourself.'"
The good news is that their daughter was cleared to go home after two hours after having received minor treatment.
This really is fatherhood and family goals…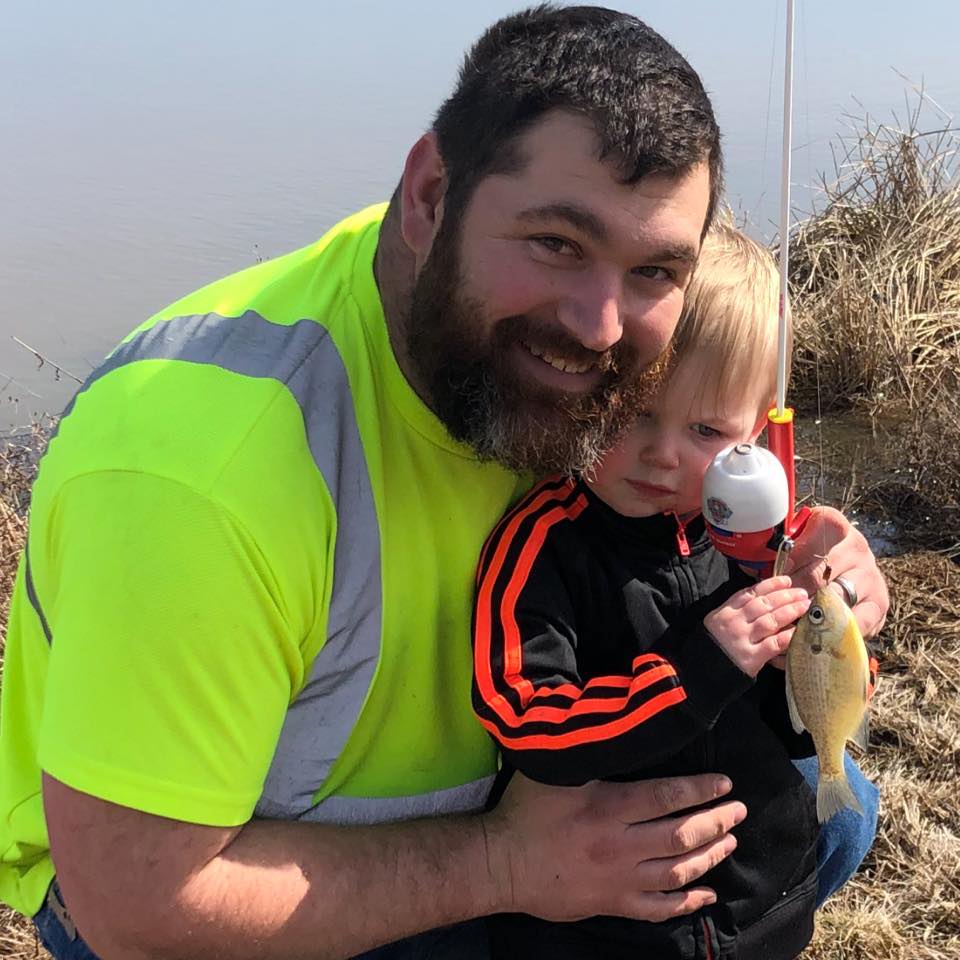 Photo Credit: Joe Duncan / Facebook
"Parenting is really hard. I can't imagine doing it without him. Kudos to single moms. I have a husband who cooks, cleans, does diapers and baths, and I'm still exhausted.", said Sara Duncan, Joe's wife.
Big ups to this awesome dad, husband and family man. This really is fatherhood and family goals!
The 'money question' is though…do dads get enough acknowledgment and recognition as parents?

This isn't about sparking any division or controversy – like Joe's wife, we just want to have the conversation and for y'all to be part of it.