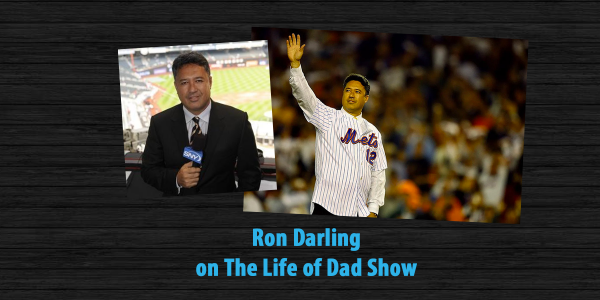 Ron Darling is this week's guest on The Life of Dad Show.
On The Show
Ron Darling talks The Life of Dad Show hosts, Art Eddy and Jon Finkel about fatherhood, his new book, 108 Stitches: Loose Threads, Ripping Yarns, and the Darndest Characters from My Time in the Game and how he looks to reach a younger audience for baseball while he is broadcast booth. Ron also shares his memories of when he was facing the reality of retiring from baseball.
Ron talks with the guys about the struggle with car seats, Fortnite and then answers the Life of Dad Quick Five.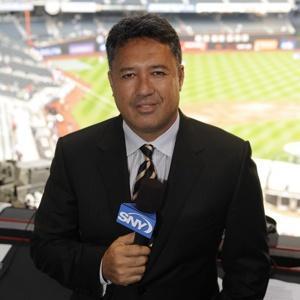 About Ron Darling
Ron Darling is an Emmy Award-winning baseball analyst for TBS, the MLB Network, SNY, and WPIX-TV, and author of The Complete Game. He was a starting pitcher for the New York Mets from 1983 to 1991 and the first Mets pitcher to be awarded a Gold Glove. Since beginning his broadcasting career in 2000, Darling has won two Emmy Awards for Best Sports Analyst for his work covering the New York Mets on SportsNet New York (SNY), and he works as a game analyst for Turner Sports' MLB regular season and Postseason coverage. Ron has three kids and lives with his wife, Joanna.
Follow Ron on Twitter at @RonDarlingJr and pick up his book 108 Stitches wherever books are sold.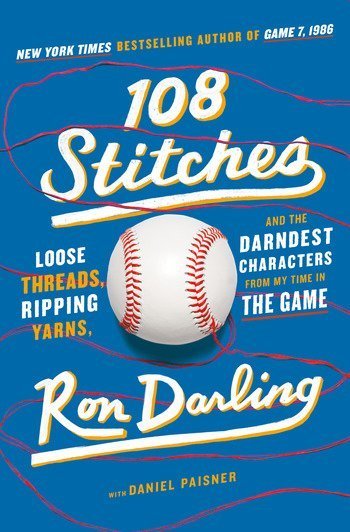 About 108 Stitches
In 108 Stitches, Ron Darling offers his own take on the "six degrees of separation" game and knits together a collection of wild, wise, and wistful stories reflecting the full arc of a life in and around our national pastime.
Darling has played with or reported on just about everybody who has put on a uniform since 1983, and they in turn have played with or reported on just about everybody who put on a uniform in a previous generation. Through relationships with baseball legends on and off the field, like Yale coach Smoky Joe Wood, Willie Mays, Bart Giamatti, Tom Seaver and Mickey Mantle, Darling's reminiscences reach all the way back to Babe Ruth and other turn-of-the-century greats.
Like the 108 stitches on a baseball, Darling's experiences are interwoven with every athlete who has ever played, every coach or manager who ever sat in a dugout, and with every fan who ever played hooky from work or school to sit in the bleachers for a day game.
Darling's anecdotes come together to tell the story of his time in the game, and the story of the game itself.
About The Life of Dad Show
The Life of Dad Show is the multimedia flagship property of the world's largest network for fathers. With 600,000 downloads of its popular podcast and 300,000+ viewers of the Facebook Live show since 2017, The Life of Dad Show has gathered advice, stories and strategies from an unparalleled list of household names, from Shaq to Jim Gaffigan, to Michael Strahan and Mark Hamill, each offering a glimpse into their personal life as a dad. The show airs Mondays and Wednesdays on Facebook Live, YouTube and Instagram TV. The podcast comes out weekly.
Subscribe to The Life of Dad Show on iTunes and leave a review and you could win a Life of Dad prize pack.