Salvador Santana is this week's guest on The Life of Dad Show.
On The Show
Grammy Award winner, Salvador Santana talks The Life of Dad Show hosts, Art Eddy and Jon Finkel about fatherhood, working with DJ Felix on his new single called Panic Mode, how he approaches music and where he gets inspiration. He also shares how being a father changes the way he makes music. Salvador then answers the Life of Dad Quick Five.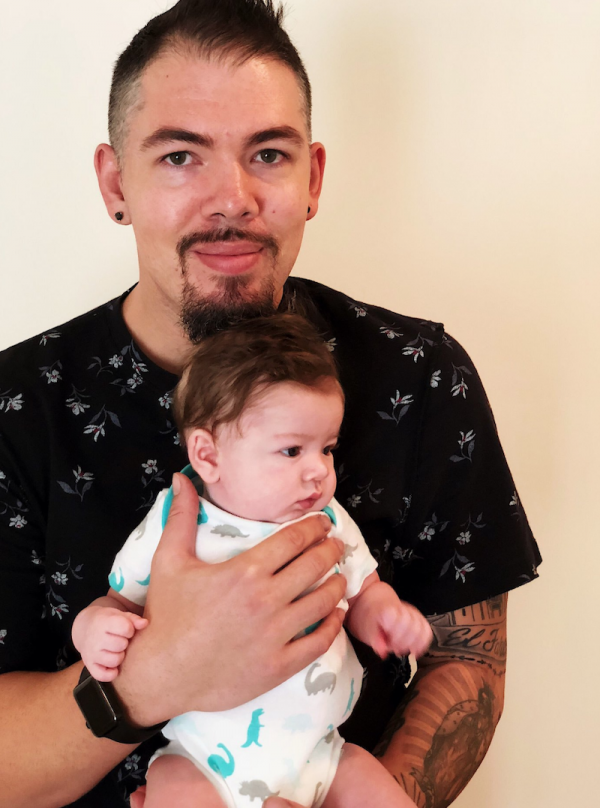 About Salvador Santana
San Francisco Bay area born Salvador Santana's private and public resume also overflows with accolades and accomplishments. When confronted with choosing which of his countless roles and achievements he's proudest of – father, Grammy Award winner, producer, son of an activist mother and guitar hero father, husband, brother, friend and fighter in the #Resistance, among other things, he jumps at the chance to affirm the most recent – becoming a father to his months-old son. He adds, "my son is definitely by biggest inspiration. Everything I do is for him." As for the multi-talented keyboardist, composer, vocalist and songwriter's most challenging musical task, he leans toward composing lyrics, although he adds the caveat that he loves when he figures it out. "As long as I'm in a mood where I can just allow things to happen and I get out of my own way, more times than not the creativity just comes out, and I just have to be there and just capture it all."
Follow Salvador on Twitter at @salvadorsantana and make sure you check out his website at www.salvadorsantana.com
About The Life of Dad Show
The Life of Dad Show is the multimedia flagship property of the world's largest network for fathers. With 600,000 downloads of its popular podcast and 300,000+ viewers of the Facebook Live show since 2017, The Life of Dad Show has gathered advice, stories and strategies from an unparalleled list of household names, from Shaq to Jim Gaffigan, to Michael Strahan and Mark Hamill, each offering a glimpse into their personal life as a dad. The show airs Mondays and Wednesdays on Facebook Live, YouTube and Instagram TV. The podcast comes out weekly.
Subscribe to The Life of Dad Show on iTunes and leave a review and you could win a Life of Dad prize pack.