Matthew Clarke and David Milchard are this week's guest on The Art Of Conversation Podcast.
On The Show
Matthew Clarke and David Milchard talk with The Art Of Conversation Podcast host, Art Eddy about their new shows on the Disney Channel, Kim Possible and Fast Layne, their hit YouTube video series Convos With My 2-Year-Old, acting and much more. Then the guys answer the Life of Dad Quick Five.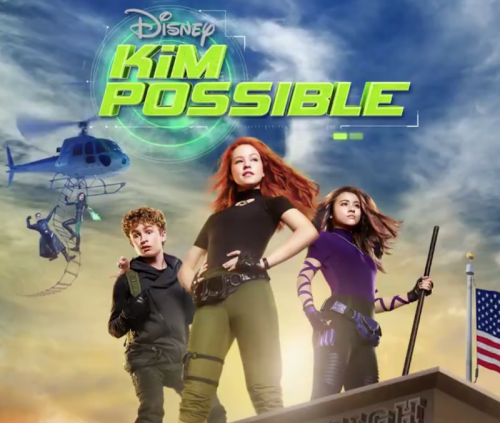 About Kim Possible
Based on the global hit animated series, the live-action "Kim Possible" Disney Channel Original Movie follows everyday teen hero Kim Possible and best friend and sidekick Ron Stoppable as they embark on their freshman year of high school, all while saving the world from evil villains. By their side every step of the way is teen tech-genius Wade and new friend Athena, who also happens to be a Kim Possible super fan and is eager to join Team Possible. While Kim and Ron have always been one step ahead of their opponents, navigating the social hierarchy of high school is more challenging than the action-hero ever imagined. With Drakken and Shego lurking in the wings, Kim must rely on her family and friends more than ever. Now it's up to Team Possible—Kim, Ron, tech-genius Wade, new friend Athena and Rufus, a Naked mole-rat that Ron meets along the way—to stop these super villains.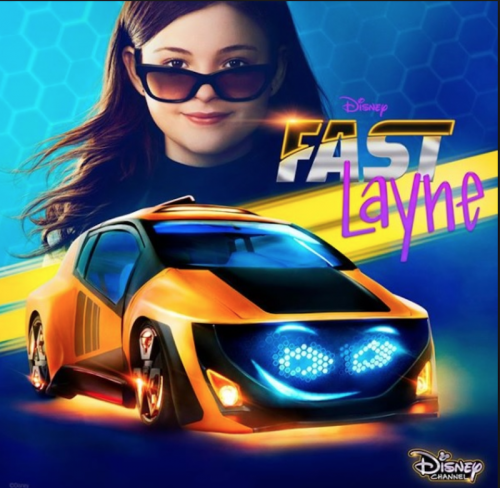 About Fast Layne
Twelve-year-old over-achiever Layne finds her orderly life thrown into a tailspin when she discovers a sophisticated talking car named "VIN" hidden in an abandoned shed. With the help of her eccentric neighbor Zora, Layne embarks on a high-speed adventure filled with secret agents and other surprises as the girls set out to unlock the mystery behind VIN's creation. When VIN needs some mechanical attention, Layne enlists the help of Cody, a smart and charming boy who works in his Abuelo's garage. Layne also navigates prodding questions from her younger cousin Mel, a nosy survivalist-in-training who is determined to uncover her secret.
About Matthew Clarke
Matthew Clarke, is a Vancouver based filmmaker, writer, actor, musician and comedian. He is most well known as creator, director and star of the hit, award winning web-series, Convos With My 2-Year-Old. Matthew has also be seen in such hit shows as Hell on Wheels and When Calls the Heart. Over the past 15 years Matthew has worked in film, TV, theatre, toured North America with his band, created branded content for companies like Disney, Nissan, Best Buy & Toyota, lectured internationally including a TEDx talk, grown as a person, had numerous hair styles, owned two cars, joined a book club, and developed a habit of sharing things in bios that are completely irrelevant. 
About David Milchard
David Milchard is an awarding winning Actor, Writer, Director, Producer, Comedian, Improviser and Digital Creator.  He does a lot of things and still finds times to call his mother. David, along with Dylan Collingwood and Matt Clarke are founding partners of Tilt 9 Entertainment Inc. A traditional/digital production and distribution company based in Vancouver B.C.Check out David acting, producing, writing and directing in the award winning viral web series, Convos With My 2-Year-Old on YouTube. You may have seen him in Altered Carbon, Psych, Girlfriend's Guide to Divorce, Sanctuary, Fringe, the Flash, Supernatural, Arrow, Package Deal, Robert Redford's the Company You Keep and Tim Burton's Big Eyes. 
About The Art Of Conversation Podcast
If you are looking for more of these types of podcasts check out the rest of the The Art Of Conversation Podcast
We are pleased to have another podcast here at Life of Dad, and we focus the show on dad writers. Each week, host Art Eddy showcases a father in the dad community. The topics range from sports to movies to comics to video games to technology to parenthood to anything that comes up, really. Absolutely nothing is off-limits on The Art Of Conversation Podcast. Enjoy! Find us on iTunes, Google Play, Stitcher Radio and iHeartRadio.