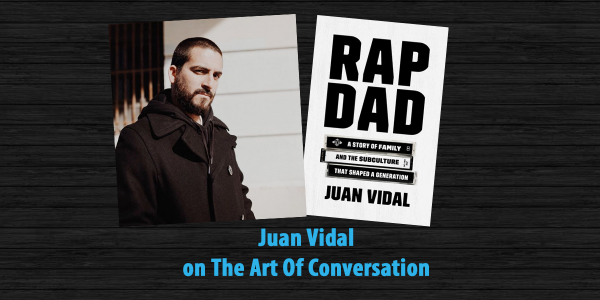 Juan Vidal is this week's guest on The Art Of Conversation Podcast.
On The Show
Juan Vidal talks with The Art Of Conversation Podcast host, Art Eddy about his book, Rap Dad and how fatherhood changed his mindset in regards to his career. Juan shares with Art how his relationship with his father make him want to be a better dad to his kids. They talk about the life lessons they learn through music and the joys of being a dad. He then answers the Life of Dad Quick Five.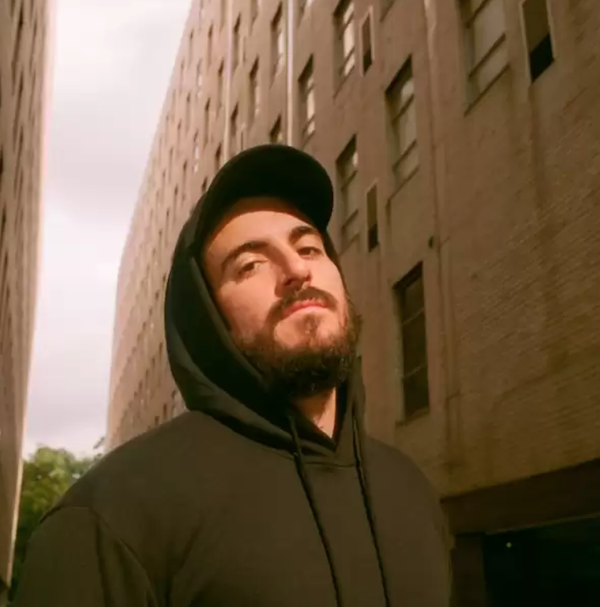 About Juan Vidal
Juan Vidal is a writer, journalist, and cultural critic, who reviews books for NPR and contributes to Vibe, Esquire, Rolling Stone, and GQ. His work has been mentioned in The New York Times and has appeared in Billboard, Complex, HuffPost, and others. Rap Dad is his debut book.
For more on Juan follow him on Twitter at @itsjuanlove and pick up his book Rap Dad where books are sold.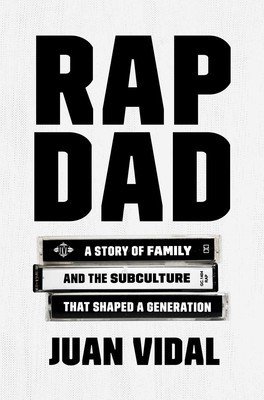 About Rap Dad
In Rap Dad, the musician-turned-journalist takes a thoughtful and inventive approach to exploring identity and examining how we view fatherhood in a modern context. To root out the source of his fears around parenting, Vidal revisits the flash points of his juvenescence, a feat that transports him, a first-generation American born to Colombian parents, back to the drug-fueled streets of 1980s–90s Miami. It's during those pivotal years that he's drawn to skateboarding, graffiti, and the music of rebellion: hip-hop. As he looks to the past for answers, he infuses his personal story with rap lyrics and interviews with some of pop culture's most compelling voices—plenty of whom have proven to be some of society's best, albeit nontraditional, dads. Along the way, Vidal confronts the unfair stereotypes that taint urban men—especially Black and Latino men—in today's society.
An illuminating journey of discovery, Rap Dad is a striking portrait of modern fatherhood that is as much political as it is entertaining, personal as it is representative, and challenging as it is revealing. Click here to purchase the book.
About The Art Of Conversation Podcast
If you are looking for more of these types of podcasts check out the rest of the The Art Of Conversation Podcast
We are pleased to have another podcast here at Life of Dad, and we focus the show on dad writers. Each week, host Art Eddy showcases a father in the dad community. The topics range from sports to movies to comics to video games to technology to parenthood to anything that comes up, really. Absolutely nothing is off-limits on The Art Of Conversation Podcast. Enjoy! Find us on iTunes, Google Play, Stitcher Radio and iHeartRadio.