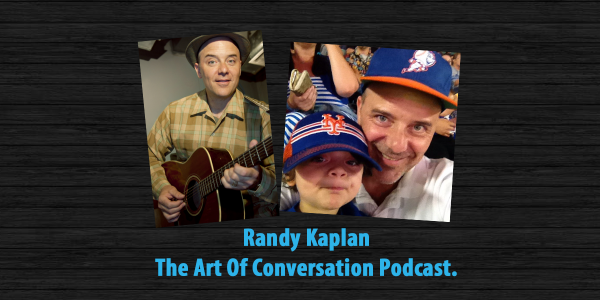 Randy Kaplan is this week's guest on The Art Of Conversation Podcast.
On The Show
Randy Kaplan talks with The Art Of Conversation Podcast host, Art Eddy about his new album, Shake It and Break It, the process of creating an album, his musical influences and whether or not his son inspired a few songs on the album. Randy chats with Art about fatherhood and how he and family balance work and family. Randy also answers the Life of Dad Quick Five.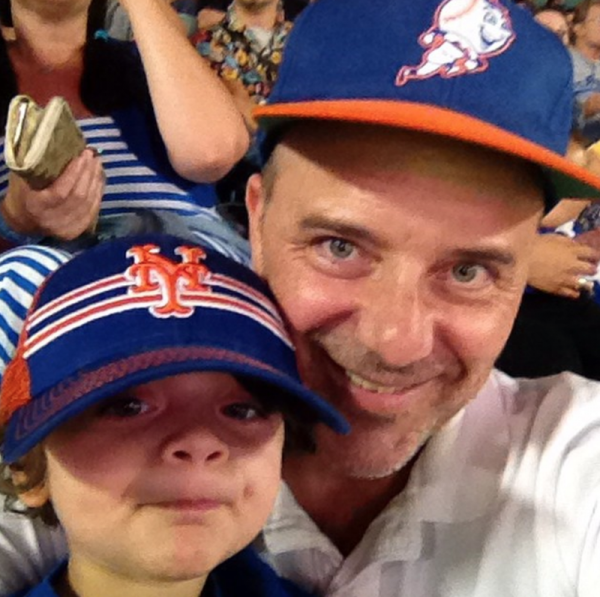 About Randy Kaplan
Randy studied philosophy, writing, and literature at The University of Michigan in Ann Arbor and at UCLA. He then trained in acting, improvisation, and writing and has credits in prominent theater productions such as Spring Awakening and The Fresca Wars and on TV shows such as Growing Pains, Beauty and the Beast, Ferris Bueller, and A Different World. Randy has toured throughout the U.S., released 14 CDs (including 8 not-REALLY-for-kids ones!), had his poetry published by periodicals and journals such as Ugly Duckling Presse (6×6 magazine) and The Missing Slate, received several ASCAP awards, and written and starred in a musical that was workshopped in Colorado and presented at the Boulder International Fringe Festival. Randy also has a master's degree in teaching from Oakland University. He currently teaches high school and middle school English, Creative Writing, and Drama. One of Randy's essays on education was published by Language Arts Journal of Michigan (LAJM) in its spring 2017 issue.
Randy started writing songs for kids and their families when he worked at the preschool Beansprouts in Park Slope, Brooklyn. After his first family CD, Five Cent Piece, was released, Parenting magazine called Randy "one of the most exciting newcomers to kids' music since Dan Zanes." His hometown zine, The Brooklyn Paper, called him "a national treasure who brings a sly wink to the art of kid's music." Randy began performing professionally in Los Angeles in 1987 when he moved there to pursue an acting career; he took up folk music on the side. He proceeded to record and perform solo and with his band all over the country. He lives in Michigan with his wife and son.
Follow Randy on Twitter at @RandyKaplan and go to his website at randykaplan.com.
About The Art Of Conversation Podcast
If you are looking for more of these types of podcasts check out the rest of the The Art Of Conversation Podcast
We are pleased to have another podcast here at Life of Dad, and we focus the show on dad writers. Each week, host Art Eddy showcases a father in the dad community. The topics range from sports to movies to comics to video games to technology to parenthood to anything that comes up, really. Absolutely nothing is off-limits on The Art Of Conversation Podcast. Enjoy! Find us on iTunes, Google Play, Stitcher Radio and iHeartRadio.