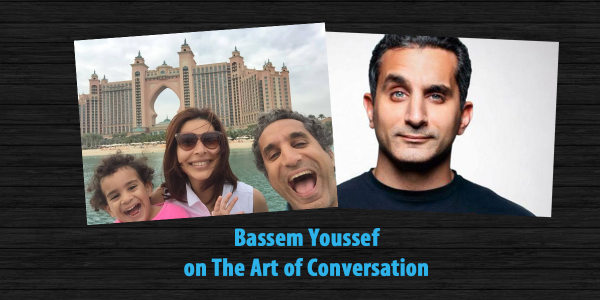 Bassem Youssef is this week's guest on The Art Of Conversation Podcast.
On The Show
Bassem Youssef talks with The Art Of Conversation Podcast host, Art Eddy about fatherhood, the documentary that was based on him called, Tickling Giants and how he went from being a doctor to hosting a YouTube show that is calls out politicians and political injustice.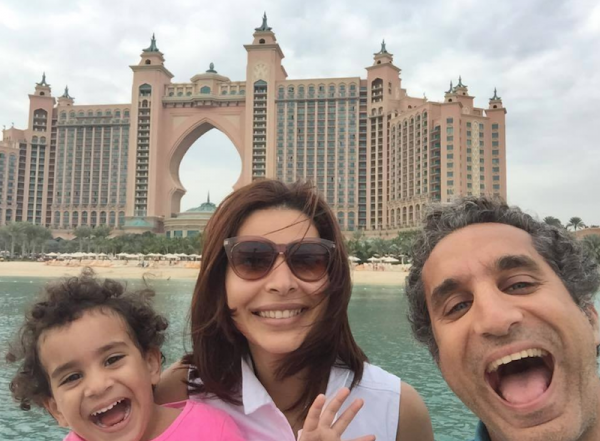 About Bassem Youssef
Bassem Youssef, dubbed The Jon Stewart of the Arab World, was the host of popular political satire TV show Al Bernameg, which was the first of its kind in the Middle East. Originally a 5-minute show on YouTube, Al Bernamegbecame the first online to TV conversion in the Middle East and the most watched show across the region with 30 million viewers every week.
Al Bernameg received wide acclaim around the world with coverage in some of the biggest media outlets, topping it off with Youssef's appearance on the Daily Show with Jon Stewart twice in June 2012 and April 2013. In June 2013, Youssef hosted Jon Stewart on Al Bernameg in Cairo marking the second season's peak. Al Bernameg was chosen by South by Southwest as the first and most successful internet to TV conversion story in the Middle East. Al Bernameg's YouTube channel was the first channel in the MENA region to reach one million subscribers and was awarded the gold button trophy.
Bassem was the star of an internationally renowned documentary by Sara Taksler titled Tickling Giants featuring Youssef's story with Al Bernameg and is also the author of the book Revolution for Dummies: Laughing Through the Arab Spring where he gives different perspectives and insights on the Egyptian political scene through the Arab spring and after.
Youssef majored in cardiothoracic surgery, passed the United States Medical License Exam and is a member of the Royal College of Surgeons. Having practiced cardiothoracic surgery in Egypt for a period of 13 years, before moving into comedy and political satirism.
Follow Bassem on Twitter at @Byoussef.
About The Art Of Conversation Podcast
If you are looking for more of these types of podcasts check out the rest of the The Art Of Conversation Podcast
We are pleased to have another podcast here at Life of Dad, and we focus the show on dad writers. Each week, host Art Eddy showcases a father in the dad community. The topics range from sports to movies to comics to video games to technology to parenthood to anything that comes up, really. Absolutely nothing is off-limits on The Art Of Conversation Podcast. Enjoy! Find us on iTunes, Google Play, Stitcher Radio and iHeartRadio.