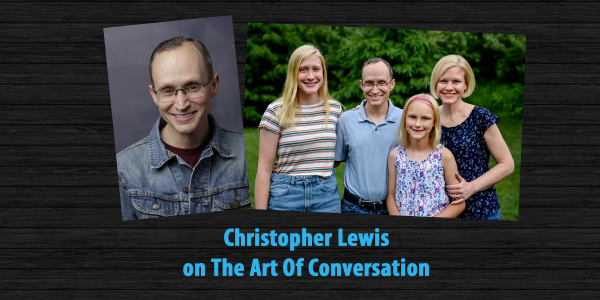 Christopher Lewis is this week's guest on The Art Of Conversation Podcast.
On The Show
Christopher Lewis talks with The Art Of Conversation Podcast host, Art Eddy about his Facebook group, Dads with Daughters and why he and his co-founder set up this group. They talk about what dads with daughters can expect if they join this group.
Christopher also shares his experience about talking to his kids about drugs and the early stages of teaching his oldest daughter how to drive.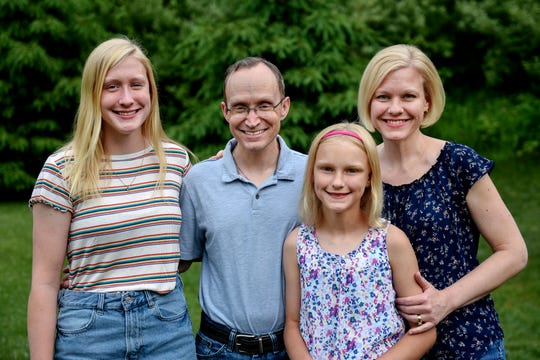 About Christopher Lewis
Chris Lewis is a father of two girls who everyday works to regain control of his kingdom. His blog is dedicated to chronicling his experiences and challenges in being a father as well as providing some food for thought to other dads. He started writing this blog full time in September 2007 prior to his second daughters' birth. Since then, the blog has exponentially grown and he has continued to find his groove through both reading and networking with other bloggers as well as writing on a myriad of varying topics.
Follow Chris on Twitter at @dadofdivas and go to his website at dadofdivas.com.
About Dads with Daughters
At Dads with Daughters, they are building a community of support as they journey through fatherhood together. Through the highs and lows and everything in between, they are a group for dads to share and seek advice, provide resources, and brag about how awesome daughters are.
They are a diverse group of dads from across the globe. They represent many different political, cultural, and religious beliefs. They ask their members to remain civil in our group and engage in meaningful dialogue with other members. They encourage you to connect and learn from one another and seek to understand the experiences from other dads that lead them to raise their daughters in the manner that they do. Who knows, perhaps you'll learn a new method for potty training or find a new hobby to enjoy or maybe even how to set boundaries around electronics and screen time.
About The Art Of Conversation Podcast
If you are looking for more of these types of podcasts check out the rest of the The Art Of Conversation Podcast
We are pleased to have another podcast here at Life of Dad, and we focus the show on dad writers. Each week, host Art Eddy showcases a father in the dad community. The topics range from sports to movies to comics to video games to technology to parenthood to anything that comes up, really. Absolutely nothing is off-limits on The Art Of Conversation Podcast. Enjoy! Find us on iTunes, Google Play, Stitcher Radio and iHeartRadio.