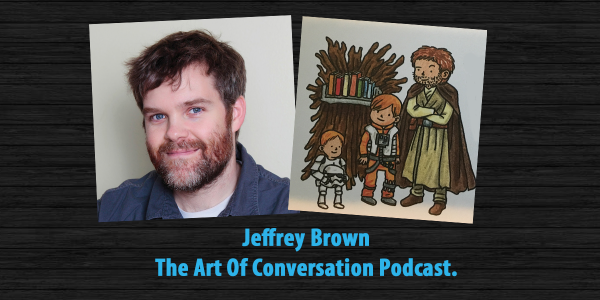 Jeffrey Brown is this week's guest on The Art Of Conversation Podcast.
On The Show
Jeffrey Brown talks with The Art Of Conversation Podcast host, Art Eddy about his new book, Rey and Pals, his favorite character from each Star Wars trilogy and what his kids think of the book. Jeffrey talks with Art about his first feelings about becoming a father and the values he looks to instill into his kids as they are growing up. Jeffrey also answers the Life of Dad Quick Five.
About Jeffrey Brown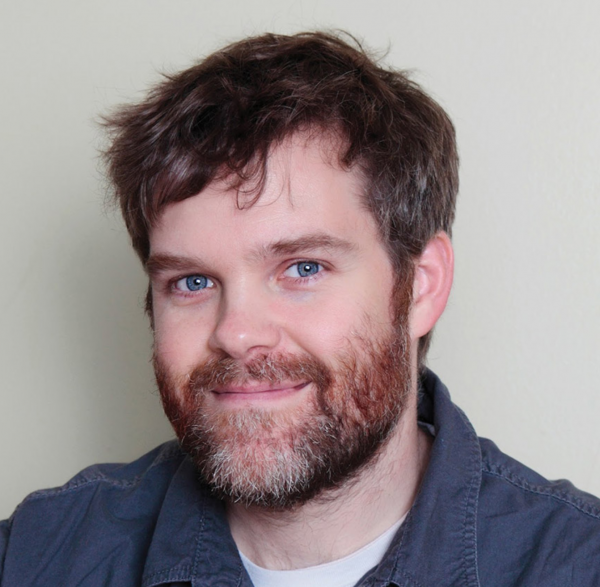 Jeffrey Brown is the New York Times bestselling cartoonist and author of Darth Vader and Son, as well as the middle grade Jedi Academy series. He was born in Grand Rapids, Michigan where he grew up dreaming he would draw comics for a living. After spending college focusing on fine art and then receiving his MFA in Painting & Drawing from The School of the Art Institute of Chicago, Jeffrey began drawing autobiographical graphic novels and realized making comics was what he should have been doing all along.
His books include graphic memoirs for adults, all-ages humorous parodies, Star Wars adventures, and the Lucy & Andy Neanderthal series. In addition to winning the Ignatz and Eisner awards for his work, his art has been exhibited in Chicago, Los Angeles, New York, and Paris. He currently lives in Chicago with his wife, two sons, and cat.
About Rey and Pals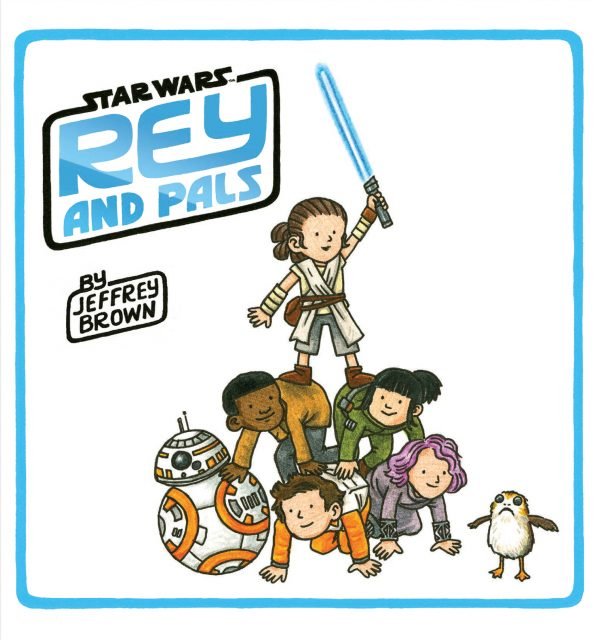 What if Rey hadn't grown up all alone on dusty planet Jakku, but instead had a galaxy of friends to play with? New York Times bestselling author of the Darth Vader and Son series Jeffrey Brown returns to the Star Wars galaxy with a collection of brand-new adventures starring young Rey and Kylo, Finn and Poe, Hux and Phasma, Rose and BB-8—all under the watch of Luke, General Leia, Han, and Chewie. Whether it's Kylo trying to use the Force to cheat at Go Fish, Poe bowling with BB-8, or Rey lifting rocks to play hide and seek, Jeffrey Brown's charmingly hilarious vision will delight Star Wars fans of all ages.
About The Art Of Conversation Podcast
If you are looking for more of these types of podcasts check out the rest of the The Art Of Conversation Podcast
We are pleased to have another podcast here at Life of Dad, and we focus the show on dad writers. Each week, host Art Eddy showcases a father in the dad community. The topics range from sports to movies to comics to video games to technology to parenthood to anything that comes up, really. Absolutely nothing is off-limits on The Art Of Conversation Podcast. Enjoy! Find us on iTunes, Google Play, Stitcher Radio and iHeartRadio.