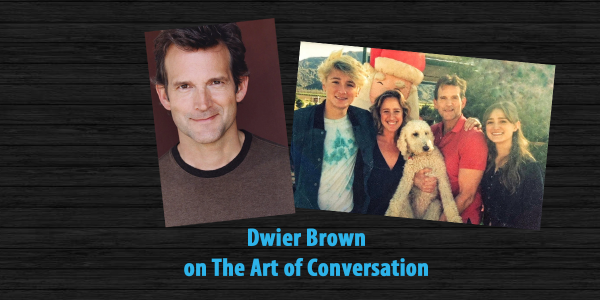 Dwier Brown is this week's guest on The Art Of Conversation Podcast.
On The Show
Dwier Brown talks with The Art Of Conversation Podcast host, Art Eddy about his book, If You Build It, fatherhood and his role of John Kinsella in Field of Dreams. Dwier shares with Art how his father passed away a month before filming Field of Dreams and how he processed his father's death while working on a movie that centers around a father and son relationship. Dwier also answers the Life of Dad Quick Five.
About Dwier Brown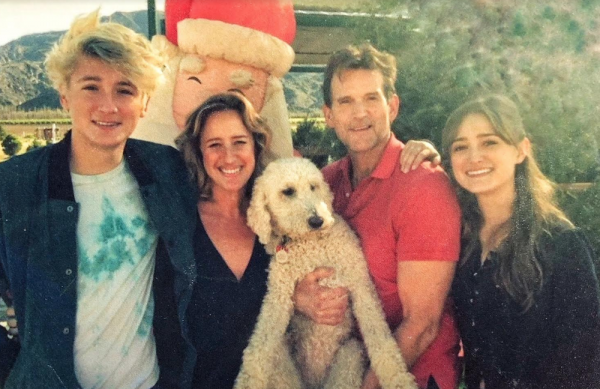 Dwier Brown is best known for playing Kevin Costner's father in the timeless classic film Field of Dreams. Most baseball fans will recognize him from the moment when Kevin asks, "Hey Dad? You wanna have a catch?"
Despite being an actor for 35 years and performing in hundreds of other films, plays and television shows, it was those five minutes that changed his life. Since the movie's release in 1989, Brown has been recognized by dozens of fans that have told him poignant stories about their fathers, and how watching the film changed their lives. Their touching stories helped Brown put into perspective his own father's unexpected death just a month before he began filming Field of Dreams.
He has recently written a funny and touching memoir, If You Build It… about these stories, as well as stories from the set of the movie and from Brown's own childhood.
Follow Dwier on Twitter at @DwierBrown and go to dwierbrown.com to check out more on Dwier.
About The Art Of Conversation Podcast
If you are looking for more of these types of podcasts check out the rest of the The Art Of Conversation Podcast
We are pleased to have another podcast here at Life of Dad, and we focus the show on dad writers. Each week, host Art Eddy showcases a father in the dad community. The topics range from sports to movies to comics to video games to technology to parenthood to anything that comes up, really. Absolutely nothing is off-limits on The Art Of Conversation Podcast. Enjoy! Find us on iTunes, Google Play, Stitcher Radio and iHeartRadio.