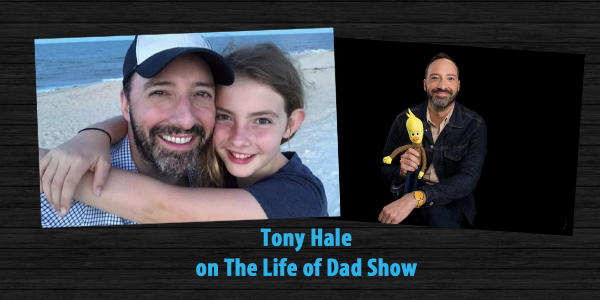 Tony Hale is this week's guest on The Life of Dad Show.
On The Show
Tony Hale talks with The Life of Dad Show host, Art Eddy about fatherhood, his new Netflix series called Archibald's Next Big Thing, and how his daughter, Loy helped out with this series. Tony also talks about how he tries to live in the moment and how it relates to fatherhood. Tony answers the Life of Dad Quick Five to close out the interview.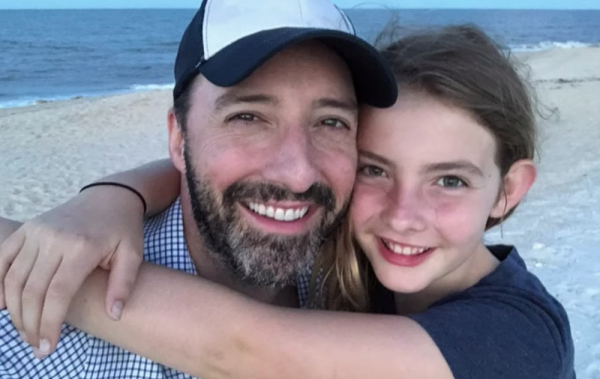 About Tony Hale
Two time Emmy Award winning actor and author Tony Hale is best known for his role as Gary Walsh, the downtrodden personal aide to Julia Louis-Dreyfus's Vice President Selina Meyers on HBO's Emmy Award winning political comedy, Veep. Hale won two Emmys for Outstanding Supporting Actor in a Comedy Series for Veep in 2013 and 2015.
Hale has appeared in a wide variety of critically acclaimed television programs and films throughout his career. Prior to Veep, he co-starred as the socially awkward Buster Bluth on the ground-breaking, Emmy Award-winning series Arrested Development, which aired on Fox from 2003 – 2006 and was later picked up for an additional season on Netflix in 2013.
In 2014, Hale released his first children's book, Archibald's Next Big Thing, under Boxing Clever Publishing. The book, penned by Hale, follows a young chicken named Archibald who is always looking for his next "big thing" instead of realizing all the big and beautiful things around him, right now. The theme of the book stemmed from Hale's own life experiences of learning to cope with his obsession of always looking for his next acting role instead of stopping to smell the roses.
Follow Tony on Twitter at @MrTonyHale and go to Netflix to check out Archibald's Next Big Thing.

About
Archibald's Next Big Thing
DreamWorks Animation's Archibald's Next Big Thing is not on Netflix. From the creative mind of two-time Emmy Award winner Tony Hale, Archibald's Next Big Thing follows the adventures of Archibald Strutter, a chicken who 'yes-ands' his way through life. Though living in the moment often leads him astray, Archibald always finds his way back home to an egg-shaped house he shares with his three siblings, Sage, Finley, and Loy, and his trusty sidekick, Bea. Archibald's Next Big Thing is a fresh comedy about the importance of being present and celebrating the journey, not just the destination. With each twist and turn, this gangly, happy chicken shows everyone around him how important it is to get out of your comfort zone and see the best in everyone and every situation.
About The Life of Dad Show
The Life of Dad Show is the multimedia flagship property of the world's largest network for fathers. With 600,000 downloads of its popular podcast and 300,000+ viewers of the Facebook Live show since 2017, The Life of Dad Show has gathered advice, stories and strategies from an unparalleled list of household names, from Shaq to Jim Gaffigan, to Michael Strahan and Mark Hamill, each offering a glimpse into their personal life as a dad. The show airs Mondays and Wednesdays on Facebook Live, YouTube and Instagram TV. The podcast comes out weekly.
Subscribe to The Life of Dad Show on iTunes and leave a review and you could win a Life of Dad prize pack.