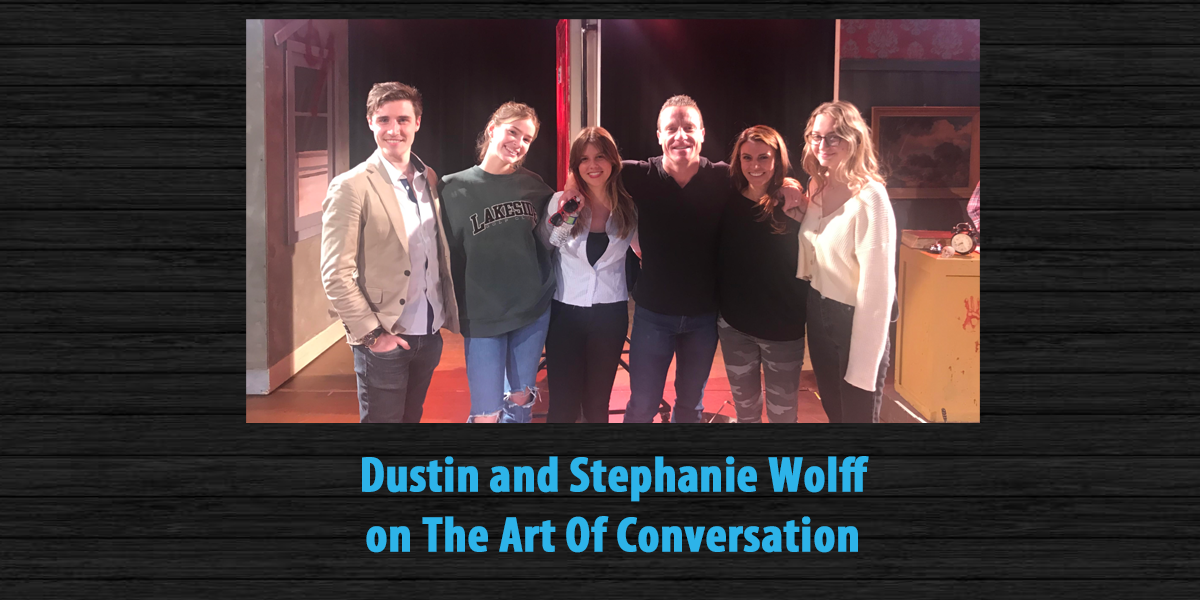 Dustin and Stephanie Wolff are this week's guests on The Art Of Conversation Podcast.
On The Show
Dustin and Stephanie Wolff talk with The Art Of Conversation Podcast host, Art Eddy about how they help guys open up about ED and what they can do to help them perform better. From eating better to open communication to the use of their invention called The Rocket they chat with Art about how they work with their clients. Next they chat with Art about parenthood and how their son helps out in the family business. Then they answer the Life of Dad Quick Five.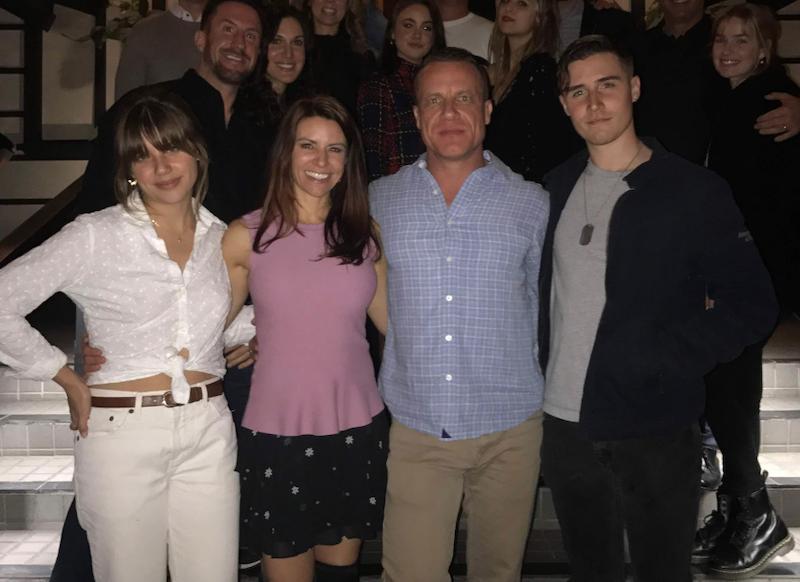 About Stephanie Wolff
Stephanie is a Board Certified Physician's Assistant, a Board Certified Anti-Aging Specialist, Hormone Expert, and Peptide Expert with the American Academy of Anti-Aging Medicine and a Certified Weight Loss Specialist with the National Academy Of Sports Medicine. She graduated from Arizona State University in 2000 with her Bachelor of Science in Life Sciences and continued on to Midwestern University where she obtained her degree as a Physician Assistant.
Stephanie has been practicing medicine for over 17 years, she has worked in everything from Cosmetic Surgery, Dermatology, to Women's Health and Family Practice. Over the years Stephanie's active lifestyle and commitment to her and her families health have naturally flowed into her practice of medicine, she truly believes in healing her patients from the inside out.
Stephanie has helped countless patients reach their health goals, regularly treats and corrects sexual health issues and hormonal imbalances. She has also been able to help heal patients using the latest in Radio-Frequency and Stem Cell technology, in many cases avoiding invasive and expensive surgeries. Her commitment to excellence is apparent in all areas of her life and the best possible patient care is always the priority in her practice of medicine.
About Dustin Wolff
Dustin graduated high school and immediately enlisted in the military where he served our country for four years in the United States Air Force at Luke Air Force Base in Phoenix, Arizona. Dustin has twenty years of sales and marketing experience he has brought to the Novus Anti-Aging Center, he has worked with many Fortune 500 companies in the Health and Wellness industry.
Over the last two decades, his diligence and dedication to the wellness of mind, body and soul has led him down many paths. Through trial and error, always willing to test new and innovative methods of reaching higher health, he has been able to optimize not only his quality of life, but also the lives of those around him. His deep knowledge, experience and passion to help others achieve optimal health is what led to Dustin and Stephanie Wolff to open the Novus Anti-Aging Center.
This week's podcast is being brought to you by The Rocket.
Say hello to The Rocket and say goodbye to ED without invasive surgery or pills that merely mask symptoms without a cure. The Rocket is a revolutionary device from Launch Medical that uses sound wave therapy to permanently reverse symptoms of ED. It utilizes the same technology employed by ED clinics worldwide but has made the enhancement of sexual performance far more affordable, with a retail price of $749—while eliminating the stress, embarrassment and anxiety of conventional medical office visits. For more info go to getmyrocket.com.
About The Art Of Conversation Podcast
If you are looking for more of these types of podcasts check out the rest of The Art Of Conversation Podcast
We are pleased to have another podcast here at Life of Dad, and we focus the show on dad bloggers. Each week, host Art Eddy showcases a father in the dad blogging community. The topics range from sports to movies to comics to video games to technology to parenthood to anything that comes up, really. Absolutely nothing is off-limits on The Art Of Conversation Podcast. Enjoy! Find us on iTunes, Google Play, Stitcher Radio and iHeartRadio.