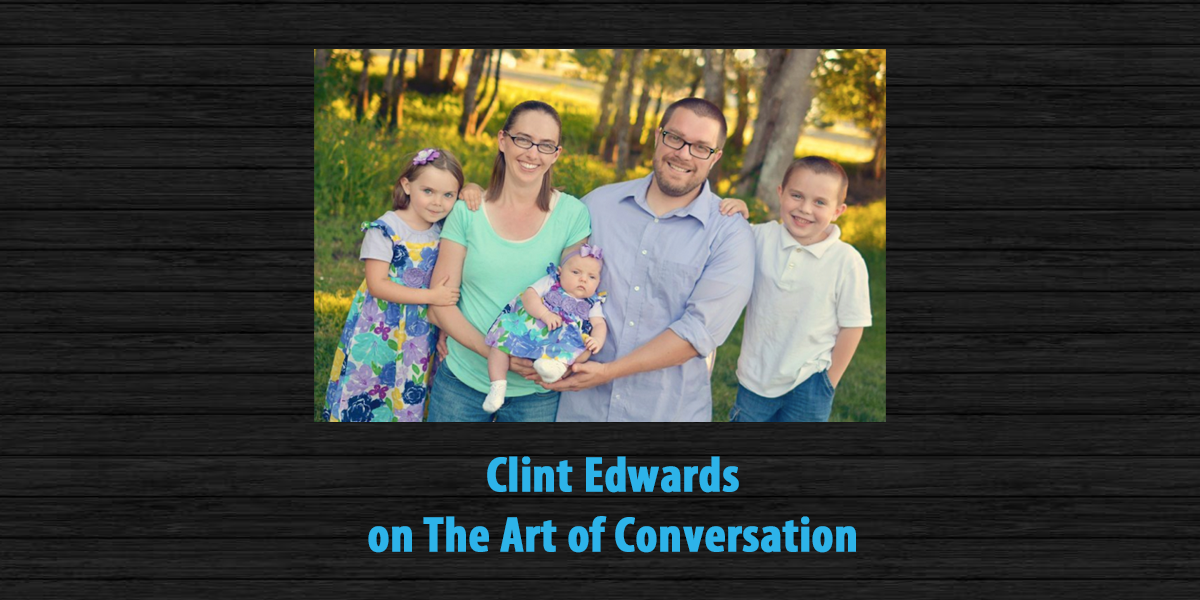 Clint Edwards is this week's guest on The Art of Conversation
On The Show
Clint Edwards talks to Art Eddy about his new book, Silence is a Scary Sound: And Other Stories on Living Through the Terrible Twos and Threes, fatherhood and more. They finish the interview with the Life of Dad Quick Five.
About Clint Edwards
Clint Edwards is the creator of the daddy blog No Idea What I'm Doing. He is a staff writer for Scary Mommy and a parenting contributor to the New York Times and the Washington Post. He has been featured on Good Morning America, the Today show and The View. He lives in Oregon with his wife and three children.
Follow Clint on Twitter at @byclintedwards and go to his website byclintedwards.com.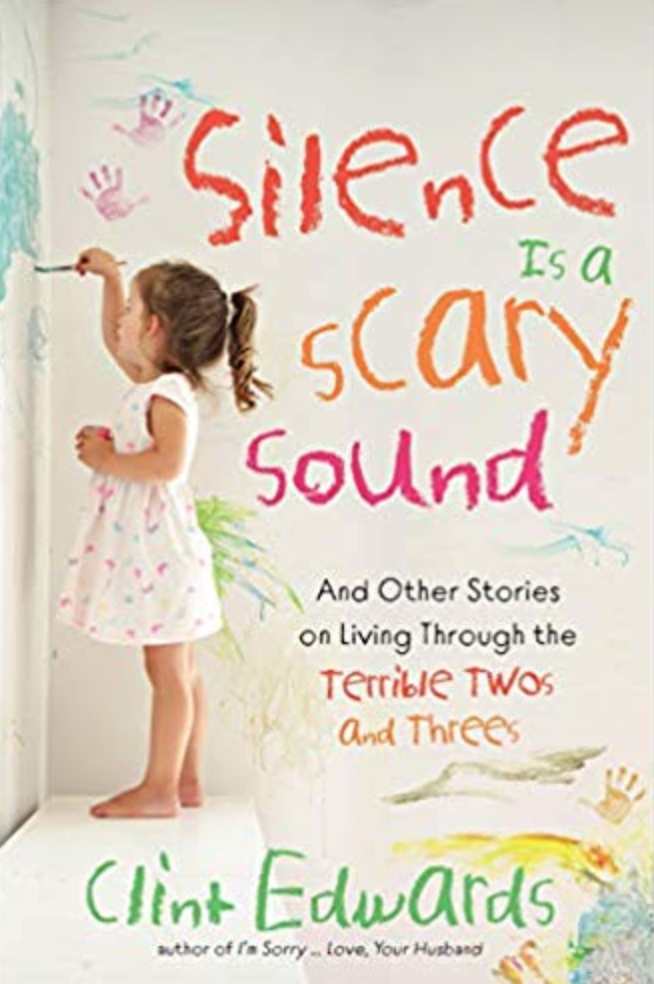 About Silence is a Scary Sound: And Other Stories on Living Through the Terrible Twos and Threes
After his breakout hit book I'm Sorry . . . Love, Your Husband, Clint Edwards has more laugh-out-loud tales, this time from the "terrible twos" and "threenager" phases each of his kids went through.
His relatable toddler stories leave parents and caregivers cackling, and remind us all that no one is the perfect parent. In fact, sometimes the only thing that gets Clint through the day is thinking about when his kids grow up . . . and all the ways he can finally exact his revenge. Like leaving a leaky sippy cup full of milk to rot under the back seat of his daughter's car, or waking up at 4 a.m. to incessantly ask his son for a cheese stick.
With essays like Locking Doors Is Hilarious Until the Fire Department Arrives, Poop Doesn't Go Easily Down a Tub Drain, Dad's Never the Favorite, and Face It―You'll Never Pee Alone, Clint knows exactly what's "terrible" about the twos . . . and threes.
About The Art Of Conversation Podcast
If you are looking for more of these types of podcasts check out the rest of The Art Of Conversation Podcast
We are pleased to have another podcast here at Life of Dad, and we focus the show on dad bloggers. Each week, host Art Eddy showcases a father in the dad blogging community. The topics range from sports to movies to comics to video games to technology to parenthood to anything that comes up, really. Absolutely nothing is off-limits on The Art Of Conversation Podcast. Enjoy! Find us on iTunes, Google Play, Stitcher Radio and iHeartRadio.