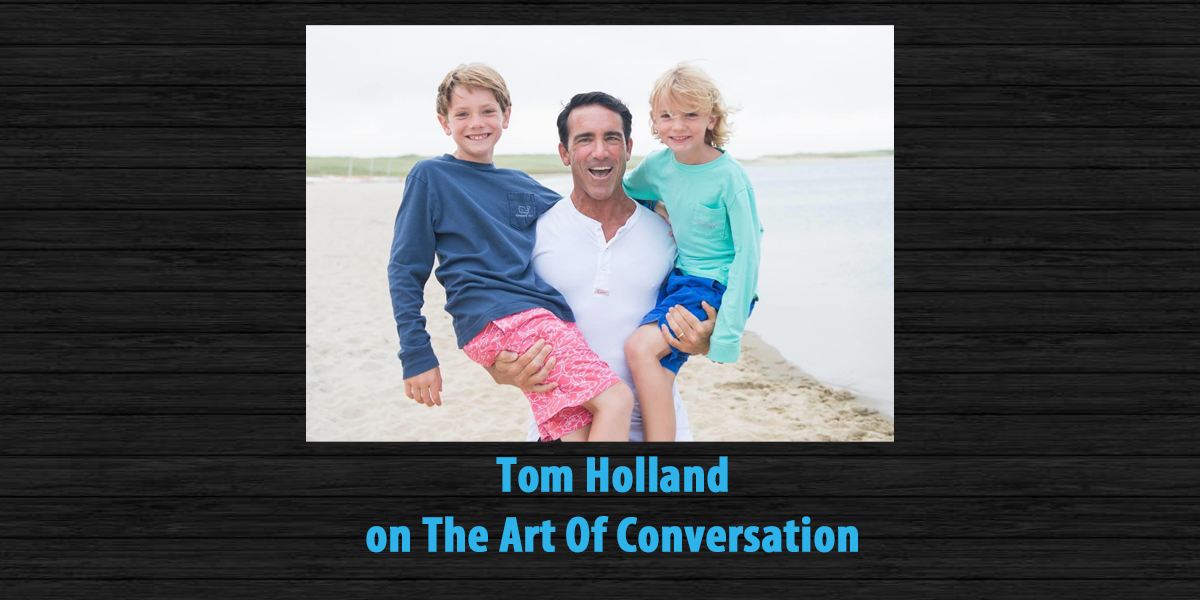 Tom Holland is this week's guest on The Art Of Conversation Podcast.
On The Show
Tom Holland talks with The Art Of Conversation Podcast host, Art Eddy about fitness and how the Bowflex Max Trainer is a good way to get in a fantastic workout at home. Tom and Art chat about how you need to balance exercise with eating right. Then the guys talk about fatherhood and what ways Tom encourages his sons to be active.
About Tom Holland
Tom Holland is an internationally-recognized exercise physiologist and certified sports nutritionist committed to helping people better their lives through fitness. With his message of "Believe in Yourself," Tom has encouraged and coached thousands of people around the world to reach their fitness goals; from losing weight to climbing mountains, running marathons and completing Ironman triathlons.
Tom began as a personal trainer and fitness instructor in New York City, spending years honing his craft as both a personal trainer and group fitness instructor at the Reebok Sports Club, Sports Club LA, Equinox, Crunch, The New York Sports Clubs and the Cardio Fitness Center. He then struck out on his own, founding his fitness consulting company TeamHolland LLC in 1998 and expanding into new areas of the fitness industry.
Tom received his BA in Communications from Boston College and his Master's Degree in Exercise Science and Sports Psychology from Southern Connecticut State University. He is a Certified Strength and Conditioning Specialist, certified by the National Strength and Conditioning Association [NSCA-CSCS] and has also been certified by the American College of Sports Medicine [ACSM] the American Council on Exercise [ACE], the National Academy of Sports Medicine [NASM] and the Aerobics and Fitness Association of America [AFAA]. Tom is a Level 3 coach with USA Cycling and is a member of the Association for Applied Sport Psychology.
Follow Tom on Twitter at @tomhfit and go to his website at teamholland.com.
About The Art Of Conversation Podcast
If you are looking for more of these types of podcasts check out the rest of The Art Of Conversation Podcast
We are pleased to have another podcast here at Life of Dad, and we focus the show on dad bloggers. Each week, host Art Eddy showcases a father in the dad blogging community. The topics range from sports to movies to comics to video games to technology to parenthood to anything that comes up, really. Absolutely nothing is off-limits on The Art Of Conversation Podcast. Enjoy! Find us on iTunes, Google Play, Stitcher Radio and iHeartRadio.