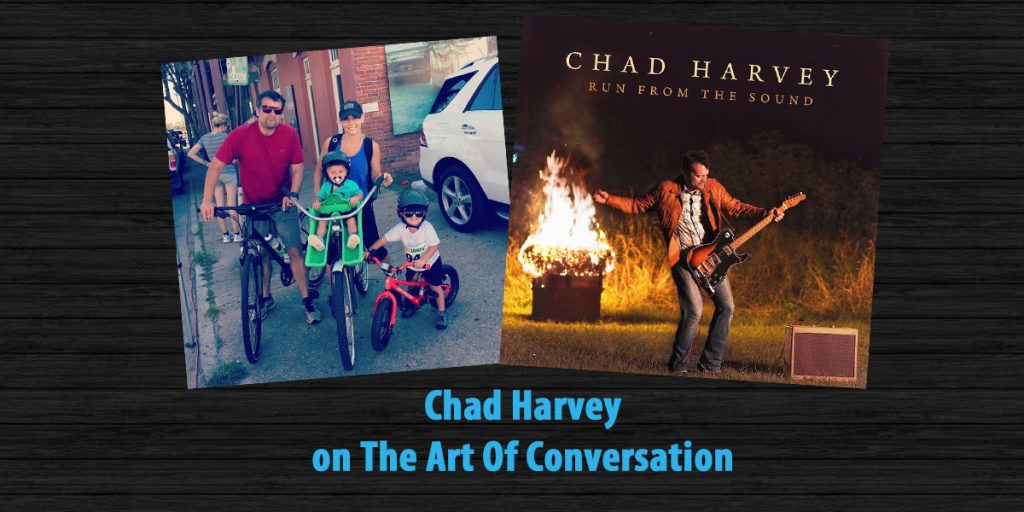 Chad Harvey is this week's guest on The Art Of Conversation Podcast.
On The Show
Chad Harvey talks with The Art Of Conversation Podcast host, Art Eddy about his new album, Run From The Sound, fatherhood and so much more. Chad shares with Art about his creative process when it comes to music and how fatherhood has inspired his music. Chad talks about the values he is looking to instill in his children and the moment he found out he was going to be a dad.

This podcast is being brought to you by Let's Get Checked.
This week's episode is bring brought to you by LetsGetChecked. LetsGetChecked is all about personal health testing, making healthcare and health screening open and patient-led, empowering people to use technology in a simple but powerful way and giving greater control of their personal health. Now more than ever we want to make sure we are in the best shape we can be, but without making a trip to the doctors. that is where LetsGetChecked comes into play.
They have tests that check up on your Testosterone levels, Thyroid, Liver, and Cholesterol and more. Did you know that across the globe, men's healthy sperm counts have dropped by 50% in the last 40 years? Hormonal imbalances and reduced testosterone levels are becoming commonplace in modern male health.
Symptoms of hormonal imbalances may include: low energy or fatigue, ED, low sex drive, anxiety, brain fog, and even having a hard time making decisions. It is scary stuff and often misdiagnosed! Now our listeners can get 20% off when the go to trylgc.com/lifeofdad. Use the code Father20.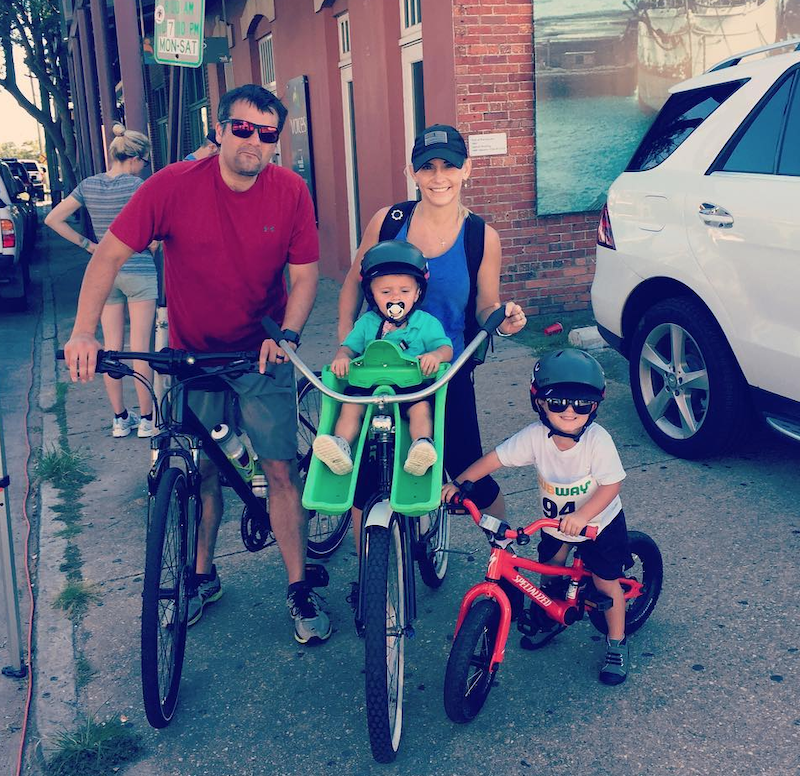 About Chad Harvey
Every once in a while a singer-songwriter comes along that moves people to action—not necessarily a message to politicians for peace in wartime but instead a holler to the wallflowers to grab a cold beer and cut the rug at the local honky-tonk, sometimes a call to an estranged lover to come home—Chad Harvey is a songwriter whose songs do all of these things and more.
Chad Harvey is a true American original born in Evansville, and raised in nearby Lynnville—that's Southern Indiana to the uninformed—just down the highway from Indiana's most famous musical export, John Mellencamp. . . an artist to whom Harvey has been compared. However, Harvey is far from a knock-off, Harvey delivers his self-penned emotive stories with an inimitable whiskey-stained voice. "Heyburn," inspired about the small town of Heyburn, Idaho, spotlights Harvey's ability to capture the voice of the many living in small towns across America and its because he was one of them. "This song idea came from a friend of mine, Craig Smith. He was traveling through Idaho and stopped for the night in Heyburn. He called me that night and told me about the place and how there was not much going on in the town, and how he imagined that if he lived there, he would want to get out. This struck a chord with me as it reminded me exactly of my hometown of Lynnville, Indiana. A small town of about 500 people in Southwestern Indiana that was built in the middle of the coal mines. Growing up there, all I wanted to do is get out and see what else was out there in the world."
Run From The Sound, the title track off the new album, brings an introspective Tom Petty lyrical approach with a Mike Campbell-style approach to the guitar tracks. The vitality of Chad's live shows is captured in Run From the Sound standouts such as "Heyburn," "Rescue Me," "Run From The Sound" and "Nashville Intermezzo."
Follow Chad on Twitter at @Chad_Harvey and go to his website at chadharveymusic.com.
About The Art Of Conversation Podcast
If you are looking for more of these types of podcasts check out the rest of theThe Art Of Conversation Podcast
We are pleased to have another podcast here at Life of Dad, and we focus the show on dad bloggers. Each week, host Art Eddy showcases a father in the dad blogging community. The topics range from sports to movies to comics to video games to technology to parenthood to anything that comes up, really. Absolutely nothing is off-limits on The Art Of Conversation Podcast. Enjoy! Find us on iTunes, Google Play, Stitcher Radio and iHeartRadio.
[/fusion_text][/fusion_builder_column][/fusion_builder_row][/fusion_builder_container]