Marcy Harriell is this week's guest on The Geek Show
On The Geek Show
Are you into cosplay? Looking for some great costume ideas for Halloween? The Geek Show hosts talk with actor, Broadway star and Comic Book superfan, Marcy Harriell about teaching people how to transform into their favorite DC Comics heroes with step-by-step tutorials and instructions.
About Marcy Harriell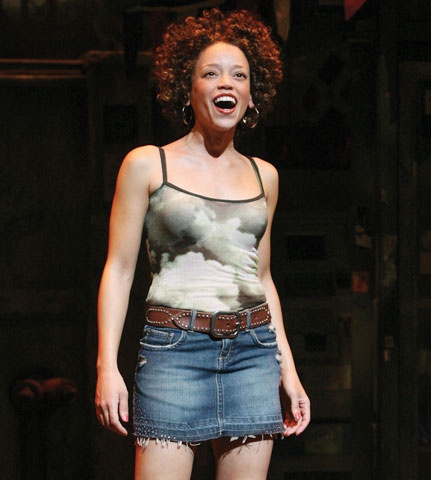 Marcy Harriell is an actress, Broadway star ("Rent") and a Comic book superfan. She will host the course available on Bluprint beginning Oct. 4 to share her expertise on transforming everyday closet finds into works of cosplay-art, and chat more about what viewers will see in upcoming episodes, plus additional Cosplay tips.
About The Geek Show Hosts:
Art Eddy 
Art Eddy is one of the co-founders here at Life of Dad. He hosts and produces all of the Life of Dad podcasts as well as hosting a few Facebook Live Shows on the Life of Dad Facebook page. He is one of the main writers on the site. Art loves Star Wars, football (49ers fan), baseball (Red Sox fan), Air Jordans and all things Geek.
Patrick Quinn
Patrick Quinn is one of the co-founders here at Life of Dad. He is one of the funniest writers here at Life of Dad. He has a weekly article called Playlist Elevated where he introduces you to bands that you might not know, but totally should.
For more on The Geek Show click here.