James Oliver Jr. is this week's guest on The Life of Dad After Show. 
On The Show
Art Eddy talks with James Oliver, Jr. on whether or not we are having our kids be involved into too many activities after school, his book The More You Hustle, The Luckier You Get and his company he founded called We Montage. James also shares his thoughts on how technology is benefitting our children's generation.
About James Oliver
James founded WeMontage.com, the world's only website that lets you turn your digital images into a custom collage on removable wallpaper. James has been featured in Money Magazine, Forbes.com, and on CNBC's reality TV show, West Texas Investors Club. James has an MBA from the Kenan-Flagler Business School at UNC-Chapel Hill, and a B.S. in Accounting from Morehouse College, where he graduated Phi Beta Kappa, Magna Cum Laude.
James lives in Atlanta, GA with his twins.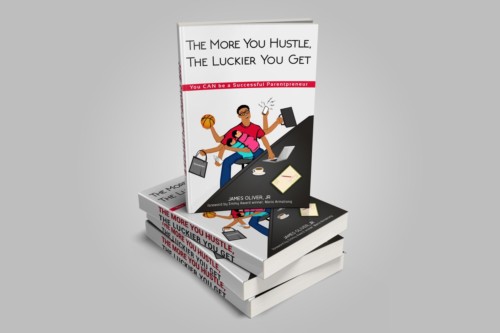 To pick up his book, go to TheMoreYouHustle.com, and for more on his business, WeMontage, go to WeMontage.com.
About The Life of Dad After Show
If you are looking for more of these types of podcasts check out the rest of the Life of Dad After Show podcasts. 
We are pleased to have another podcast here at Life of Dad, and we focus the show on dad bloggers. Each week, host Art Eddy showcases a father in the dad blogging community. The topics range from sports to movies to comics to video games to technology to parenthood to anything that comes up, really. Absolutely nothing is off-limits at The Life of Dad After Show…Enjoy! Find us on iTunes, Google Play, Stitcher Radio and iHeartRadio.