Michael Joseph Lyons is this week's guest on The Life of Dad After Show.
On The Show
Michael Joseph Lyons talks with Art Eddy about his new book, Brat and the Kids of Warriors and fatherhood. Brat and the Kids of Warriors is the first in a series of novels about the military brats. Jack McMasters and his sisters, perfect Queenie and out-of-control Rabbit, are military brats creating adventures wherever they go.
About Michael Joseph Lyons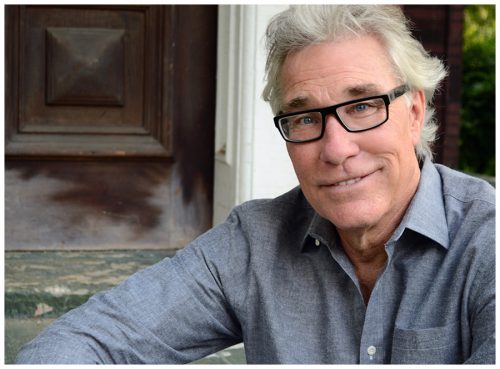 Michael Joseph Lyons is a brat and he admits that with great pride. He lived the adventure of growing up in a military family. His dad was a United States Army colonel; his mom was the general in charge of their family. They traipsed Michael and his sisters all over the world. As an Army brat, Michael moved nine times and attended eleven different schools, more overseas than in the United States. He lived in six different states, besides Japan, Germany, and France. Michael s time in Göppingen, Germany, when his father was stationed with 4th Armored Division, was at the height of the Cold War. Over 3,000 Russian tanks faced the Iron Curtain, ready to attack. Soviet spies watched the American Army s every move. This became the setting and backdrop for Brat: Kids of Warriors.
Michael is blessed with the gift of storytelling and clear memories of life on base. He is passionate about sharing the unique world of military brats the only way most kids will ever experience it through story. His stories reveal the gifts of growing up military: an addiction to excellent adventures, being highly adaptive, making friends rapidly, developing chameleon skills, loving languages and foreign cultures, and, more than anything else, developing that most critical of all brat skills grit. Michael went on to join the U. S. Army, becoming a lieutenant and then a captain. While on active duty, he again had the good fortune to be stationed in Germany.
Later, he developed and taught a course at UCLA on the nine principles of war. As a serial entrepreneur, he established multiple tech companies and is known for saying, The greatest entrepreneurial skill I have comes from growing up military the gift of grit. Today Michael and his wife and two dogs live in the Chicago area, frequently visited by their seven children and their families. His passions are writing this book series and meeting brats anywhere in the world to discuss how to get the most from the unique way they are raised. He believes many will be tomorrow's great global leaders.
About The Life of Dad After Show
If you are looking for more of these types of podcasts check out the rest of the Life of Dad After Show podcasts. 
We are pleased to have another podcast here at Life of Dad, and we focus the show on dad bloggers. Each week, host Art Eddy showcases a father in the dad blogging community. The topics range from sports to movies to comics to video games to technology to parenthood to anything that comes up, really. Absolutely nothing is off-limits at The Life of Dad After Show…Enjoy! Find us on iTunes, Google Play, Stitcher Radio and iHeartRadio.