Ryan Bourquin is this week's guest on The Life of Dad After Show.
On The Show
Ryan Bourquin talks with The Life of Dad After Show host, Art Eddy about not judging a book by its cover, his book, Big Bad Dad and more. His book, Big Bad Dad is where he shares his story of people judging his parenting skills based on his tattoos and size.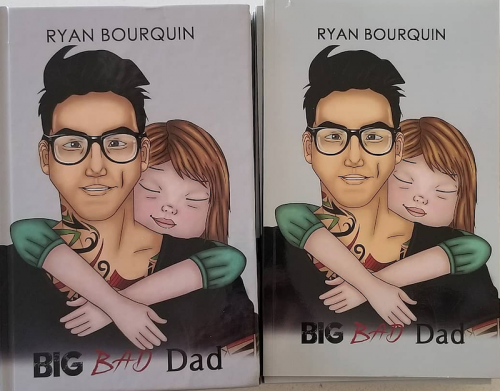 About Big Bad Dad
He looks so BIG with his big muscular arms and giant puffy body! He looks so BAD in his BIG black truck with all his tattoos, his rings, and his earrings! But he also looks like a playful, childish dad with his little daughter, Violet, always by his side!
About Ryan Bourquin
Ryan Bourquin is a proud father, career chef, and a first-time published author. He spends his days with his amazing family, hiking in the beautiful, rocky mountains, cooking, weightlifting, and of course, tattooing. He enjoys daily passion projects with his daughter, Winnie which translates into Big Bad Dad tales.
Follow Ryan on Instagram and Facebook and purchase Big Bad Dad here.
About The Life of Dad After Show
If you are looking for more of these types of podcasts check out the rest of the Life of Dad After Show podcasts. 
We are pleased to have another podcast here at Life of Dad, and we focus the show on dad bloggers. Each week, host Art Eddy showcases a father in the dad blogging community. The topics range from sports to movies to comics to video games to technology to parenthood to anything that comes up, really. Absolutely nothing is off-limits at The Life of Dad After Show…Enjoy! Find us on iTunes, Google Play, Stitcher Radio and iHeartRadio.