Charles Tillman, Chad Hennings and Victor Cruz are this week's guests for the Life of Dad Show Remix.
This episode of The Life of Dad Show Remix takes a look at three dads who have made a name for themselves on the football field. We talk with Charles Tillman, Chad Hennings and Victor Cruz. These interviews were from previous episodes of The Life of Dad Show and highlights their conversations on fatherhood. Leave a review on iTunes or wherever you download the podcast for a chance to win a Life of Dad prize pack!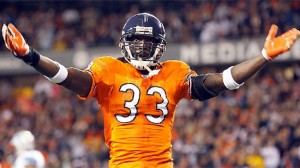 Charles is a fantastic father. He puts his family first and he loves to have fun with them. From watching movies to wrestling the Tillman family are always creating fun memories. He and his wife look to teach their kids that love is the foundation in which you can build a strong family unit. In the end he wants his kids to be the best of friends as they grow up. He feels that in life family is sometimes all you have. Charles gets fatherhood and we were honored to have him on The Life of Dad Show.
Follow Charles on Twitter at @peanuttillman.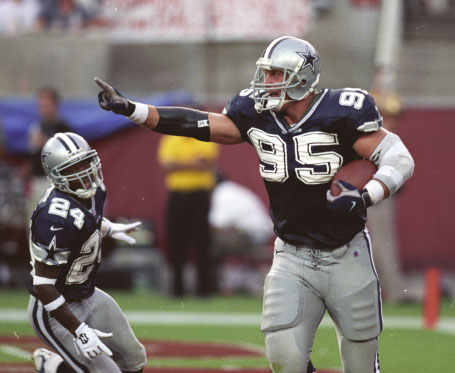 In order to attain excellence one must first live a lifestyle of excellence.  Excellence isn't a destination; it's an identity.  Chad Hennings has lived this message through a nine ­year NFL career and three Super Bowl Championships with the Dallas Cowboys, forty­ five successful combat missions flying A­10 jets with the Air Force,and as one of the most decorated college football players in NCAA history.  Chad has taken this message across the world at the invitation of some of the most distinguished executive audiences ranging from American Airlines to Bank of America, General Motors to Citigroup, and a host of U.S. Governmental agencies.  He has also been a philanthropic leader in the Dallas­ Ft Worth area as a member of the board of directors of Christian Community Action, an organization that provides assistance to at­risk families, and the establishment of Wingmen Ministries. Chad and his wife, Tammy, have a son, Chase, and a daughter, Brenna. They currently reside in Flower Mound, Texas.
Follow Chad on Twitter at @chadhennings.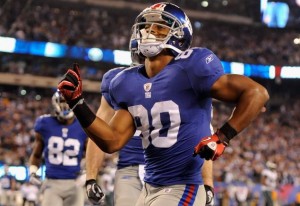 Many of you know that Victor Cruz did a lot on the field in the NFL, but he does a lot off the field too. He has dedicated his time to several causes and is always giving back to the community. He created the Victor Cruz Foundation in 2012 to help aid kids achieve success in the workforce and in life. He and the foundations looks to focus on the "STEAM" education method. That is where science, technology, engineering, art and math all come together to help these kids get ready for college, have financial literacy and live a healthy lifestyle.
Follow Victor on Twitter at @TeamVic.
For more shows like this check out The Life of Dad Show.