Tony Hawk, Chris Cole and Brian Deegan are this week's guests for the Life of Dad Show Remix.
This episode of The Life of Dad Show Remix takes a look at some extreme dads from the world of skateboarding and action sports. We talk with Tony Hawk, Chris Cole and Brian Deegan. These interviews were from previous episodes of The Life of Dad Show and highlights their conversations on fatherhood. Leave a review on iTunes or wherever you download the podcast for a chance to win a Life of Dad prize pack!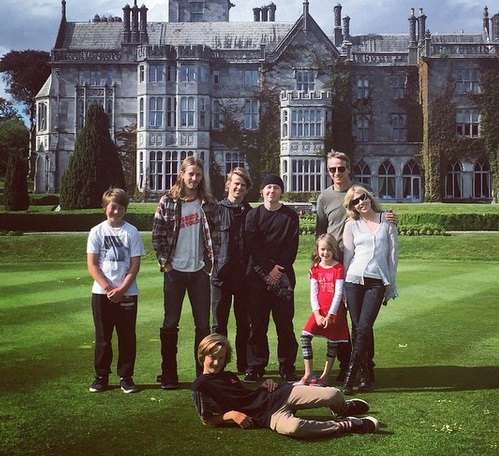 Legend has it that at 9 years old, Tony Hawk was given a blue fiberglass skateboard from his older brother. From that point on Tony started down a path that would turn his life upside down. Even at the early age of 12 he was winning amateur contests throughout California. Two years later he turned pro. Two years after that he was widely considered as the best competitive skateboarder in the world.
As he got older and more popular he started to travel the world and hosted skating demos and contests. Even when there was a dip in popularity in skateboarding Tony kept on doing what he loved. In 1999, Tony teamed up with Activision to create the Tony Hawk's Pro Skatervideo game franchise. The Tony Hawk video game series became one of the most popular game franchises in history and continues to this day.
Follow Tony on Twitter at @tonyhawk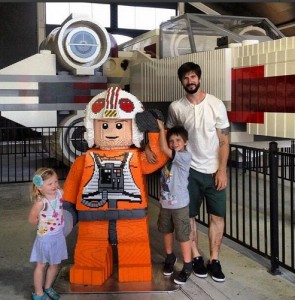 "Live rad and die proud," is a saying that street skater Chris Cole lives by. At the age of 14 Chris found his passion. That passion was and still is skateboarding. As a kid living just outside of Philadelphia, Cole started to participate in local and regional skateboarding contests.
As he won more and more contests, Chris started to make a name for himself in the skateboarding industry. Not only did fans pay attentions, but so did corporations. At age 16, Chris got his first corporate sponsorship, which helped to launch his career.
Chris was named Thrasher Magazine's "Skater of the Year" twice and won back-to-back street skate gold medals at the X Games. Check out all his accomplishments at his website!
Follow Chris on Twitter @ChrisCobraCole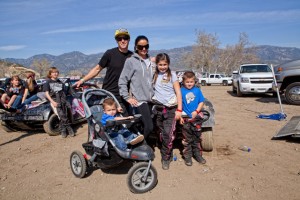 Brian Deegan is an innovator in action sports. He is considered to be motocross legend and as a businessman has been nicknamed "The General." At the young age of 17 Deegan moved from his hometown of Omaha, Nebraska and traveled to Southern California with hopes of making a name for himself in the world of motocross.
In 1997 at the Coliseum in LA, Brian made history with the Freestyle Motocross move called "ghost riding" as he crossed the finish line. Brian has won many awards in actions sports. Brian currently competes in Motocross, Freestyle Motocross, Rally Car, and Short Course Trucks as founder and co-owner of the Metal Mulisha. I caught up with Brian to chat with him about fatherhood.
Follow Brian on Twitter at @mmgeneral