EDITOR'S NOTE: This is a sponsored campaign on behalf of The Mirum Agency and our partnership with Omeprazole Orally Disintegrating Tablet. For more information, check out their product HERE.
Your kids are about to work so hard during a new school year. And you're about to work endlessly as well – countless showers or baths and stories before bed, packed lunches and laying out clothes for the next day…no rest for the weary.
Let's enjoy this grilling season and celebrate! There's a sweet spot somewhere between tossing a quick burger on the grates and putting on a 5-star performance – and we're here to find it.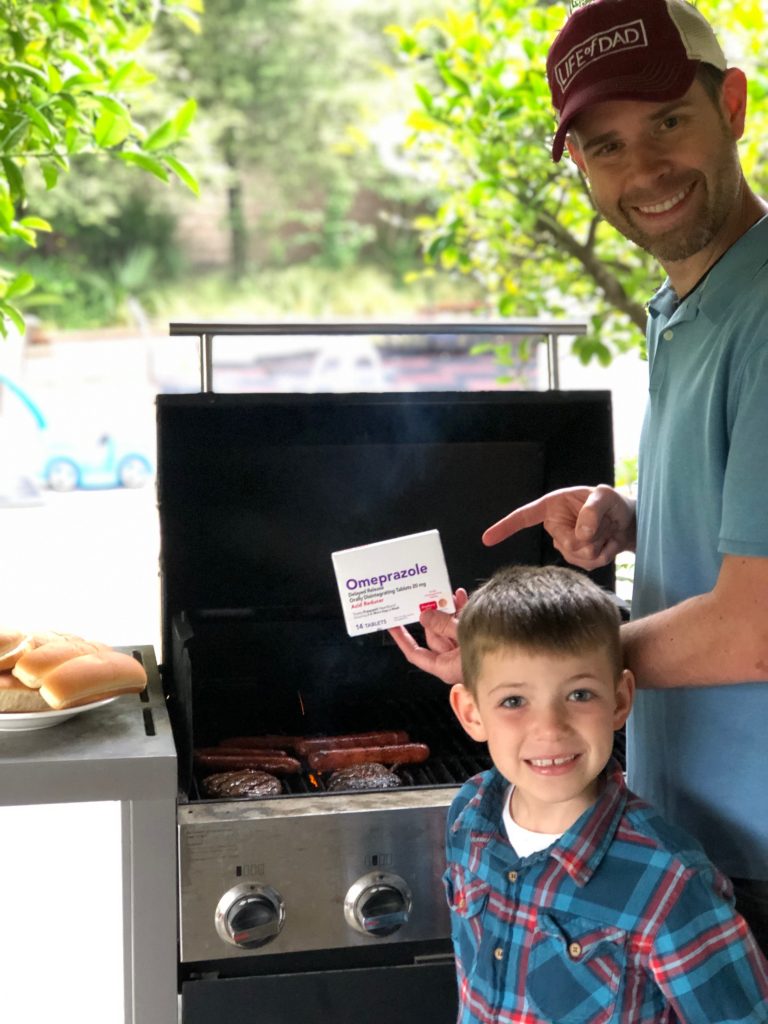 However, in the last few months as I creep towards the tender age of 40, I've noticed that I'm beginning to get heartburn when I eat the simple stuff and I'm guessing I'm not alone. 42% of America says that summer is the target season for heartburn – and 52% say that grilling and outdoor BBQ's exacerbate the situation.
With everything going on – the planning and prep, the grilling, song lists and bevvies – I'm left wondering how my heartburn might be as the guests slowly file out. I need to find that relief so I'm at 100% for family BBQs.
My solution? Before the party, I found the benefits of making the switch to the Omeprazole Orally Disintegrating Tablet. This makes it easy and convenient to treat my heartburn before it reaches the height of my grill flames.
As you're on your way home from picking up party supplies, swing through your local Rite-Aid and pick up this tablet to stay ahead of the discomfort that many of us have struggled with throughout the years.
LET THE KIDS CREATE FUN NAMES FOR THE ENTREES
Grab a notebook and start to think about the headliner – is it No More Studying Steaks? Burger Blasts? Hot Dog, School is Out? Maybe even Killer Kabobs? What simple sides can be added to lift your protein into the limelight? Put some thought and a little time into coming up with fun menu items which you know your kids will love! Let them take your notes and create a hand-drawn menu or placards to give it a home-spun feel.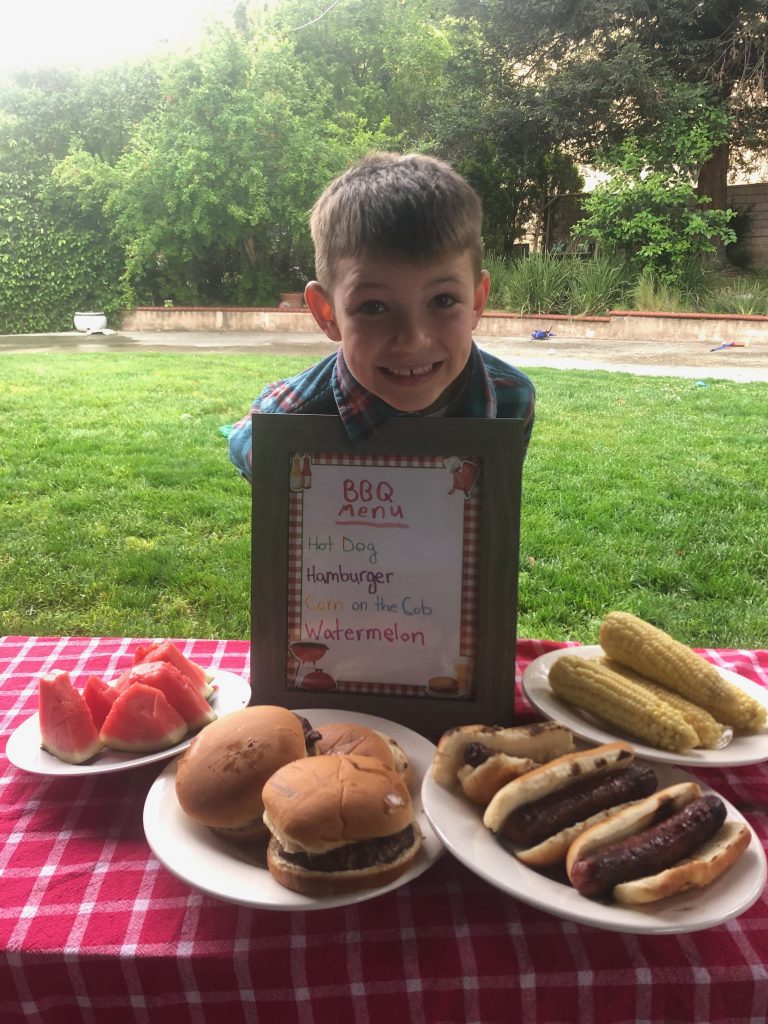 KEEP IT SIMPLE
In our family, our kiddos love the simple stuff. Without incorporating math, I already know my daughter will want two (2 + 0 = 2) hot dogs, and my son will want one hot dog and one burger (1 + 1 = 2). With our menu plan, we can cater to everyone.
There's no reason that a simple menu can't look fantastic on the plate. Simple doesn't mean it needs to look like it lacked effort. Maybe grab some paper plates, take control of plating as you position the sides next to the grill. You will become the one-stop shop. The food will make the kids happy and the presentation will make you look like a wizard to your fellow parents.
SERVE A SIGNATURE DRINK
While this BBQ is all about celebrating your kids, why not create a fun signature drink which they'll remember! And of course we need one for the parents as well.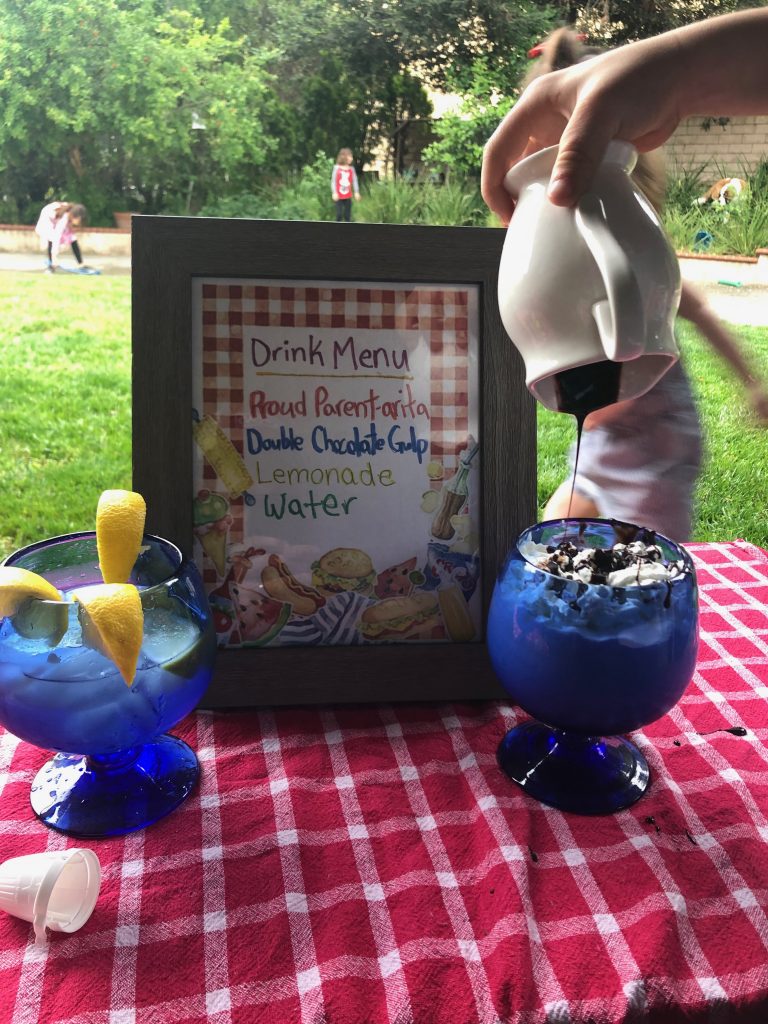 My son loves chocolate milk, so our go-to on this one might be a chocolate smoothie. Maybe it's "The Double Chocolate Gulp" – milk and iced blended with EXTRA chocolate.
And for the parents? Maybe it's the "Proud Parent-garita".
GET THE RIGHT PLAYLIST
Depending on the age of your kids, pick out music that you know THEY will love. In fact, let them make some suggestions. This is about them, not you (except for the Parent-garita's). My kids are super into soundtracks now, specifically The Greatest Showman, and the music in that one is very inspiring. It's one of those that appeals to both parents and kids.
The greatest part of technology these days is that you can pretty much use bluetooth to project that playlist from your phone to various speakers. It shouldn't be long before everyone is having a great time…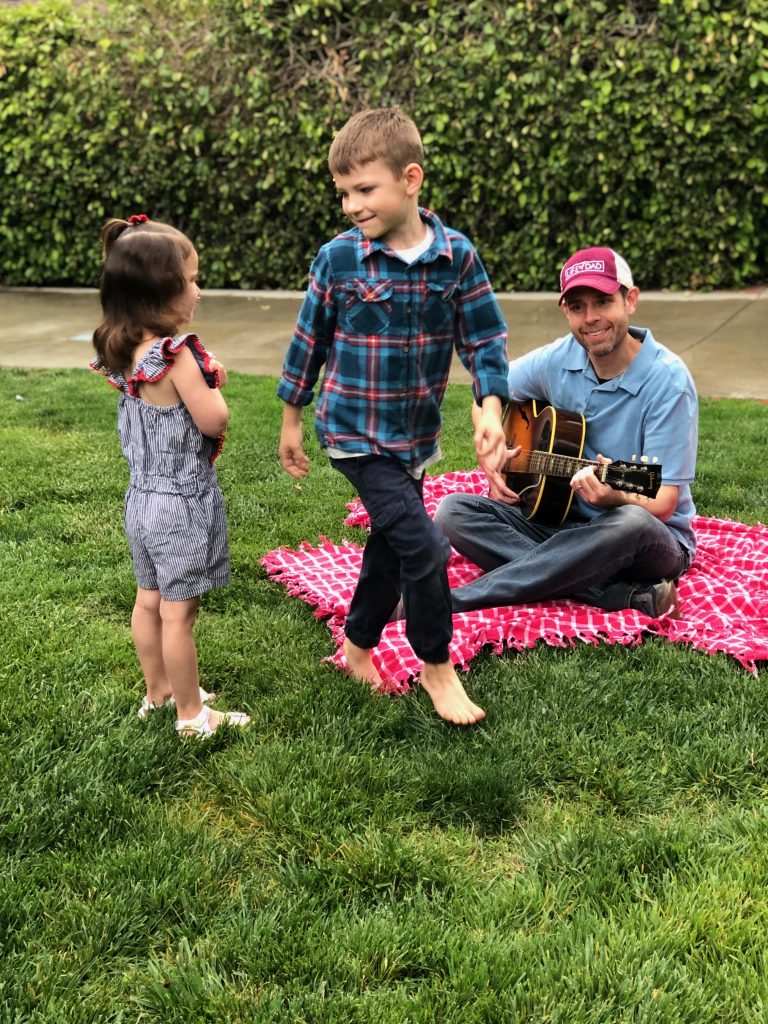 YOU DESERVE IT – DESSERT STATION
My kids are ALWAYS asking for ice cream – whether it be after school, on the wkds, after practice – you name it. I feel like I'm always saying 'Only one scoop' or 'only two toppings' or 'easy on the sprinkles'. Today is their day. Set up a dessert station and let them go nuts on the toppings!
Let's celebrate our kids now because they're about to have another incredible year at school!