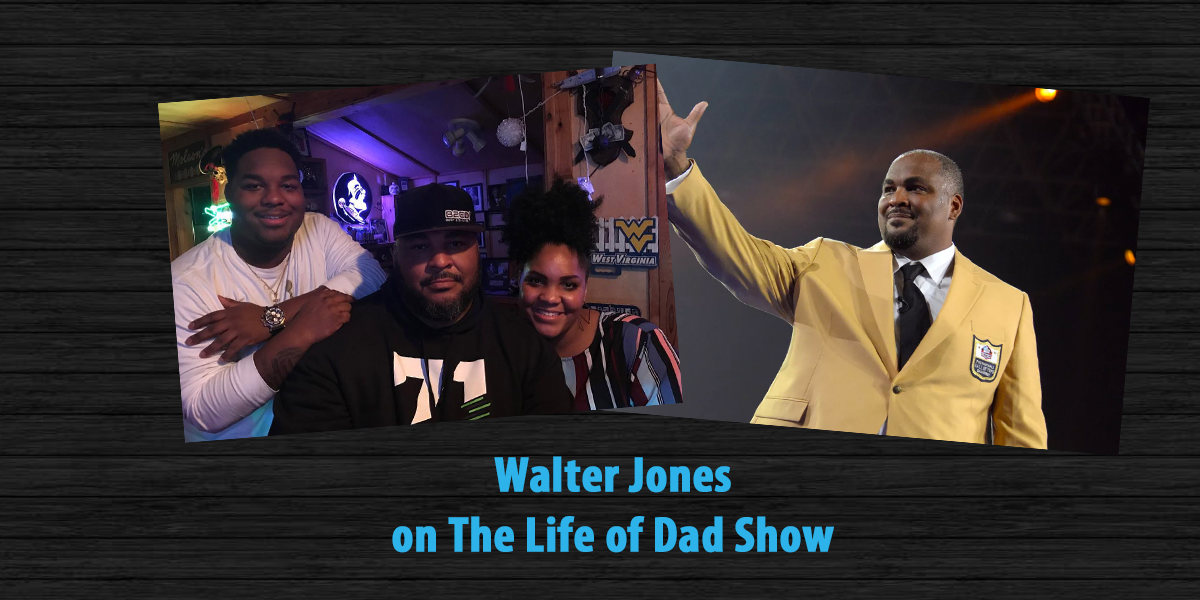 Walter Jones is this week's guest on The Life of Dad Show.
On The Show
Pro Football Hall of Fame member, Walter Jones talks The Life of Dad Show host Art Eddy about fatherhood, having twins, what life lessons he looks to teach his kids, and the time where his son introduced him during the Pro Football Hall of Fame induction ceremony.
Walter then shares a few stories from his playing days in the NFL and what he misses most from his playing days. Walter also talks about being on the Seattle Seahawks as they transitioned from being in the AFC to the NFC.
Walter then answers the Life of Dad Quick Five.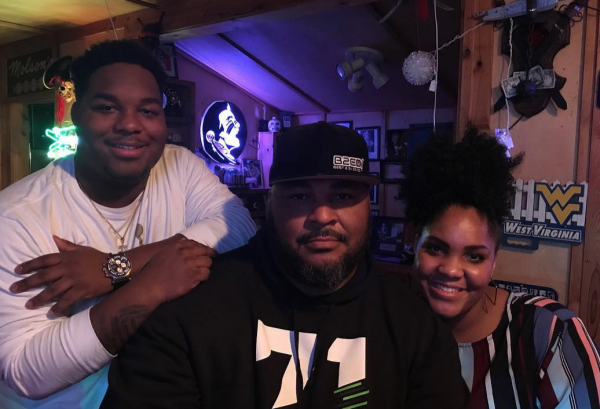 About Walter Jones
The Seattle Seahawks traded up in the 1997 NFL Draft in order to select Florida State tackle Walter Jones as the sixth overall pick. The move paid off over the next 12 seasons as he solidified himself as the cornerstone of the Seahawks offensive line while becoming one of the finest tackles in the NFL.
His ability on the football field was evident from the start. He earned the starting left tackle spot during his rookie training camp, was named the NFL Offensive Rookie of the Month in October, and selected as a consensus pick for multiple all-rookie teams that year. Jones provided blindside protection for quarterback Warren Moon as the Seahawks topped the NFL in total passing yards that season.
Following the 1999 season, Jones became the first offensive linemen in Seahawks history to be elected to the Pro Bowl. It marked the first of a team-record nine All-Star nods he received in his career. Jones' team-record 10 playoff starts included the 2005 NFC Championship Game and Super Bowl XL. In all, he played in 180 regular season games during his career. He was a first-team selection of the NFL's All-Decade Team of the 2000s.
Follow Walter on Twitter at @BigWalt71
About The Life of Dad Show
The Life of Dad Show is the multimedia flagship property of the world's largest network for fathers. With 600,000 downloads of its popular podcast and 300,000+ viewers of the Facebook Live show since 2017, The Life of Dad Show has gathered advice, stories and strategies from an unparalleled list of household names, from Shaq to Jim Gaffigan, to Michael Strahan and Mark Hamill, each offering a glimpse into their personal life as a dad. The show airs Mondays and Wednesdays on Facebook Live, YouTube and Instagram TV. The podcast comes out weekly.
Subscribe to The Life of Dad Show on iTunes and leave a review and you could win a Life of Dad prize pack.