For 91 years Gerber has been known for its iconic baby on the label (and also baby food, probably.)  More recently it has hosted an extremely popular contest searching for its "Spokesbaby of The Year" (Best…. Title…. Ever). The winner through submissions essentially becomes the face of Gerber for the remainder of that year. They will appear on ads and their social posts representing the brand. This year is special however as Gerber's Spokesbaby is an awesome little guy who was born with Down Syndrome. The first time that has happened. This gent probably has the best smile we've ever seen.
Are You Kidding Us With That Smile?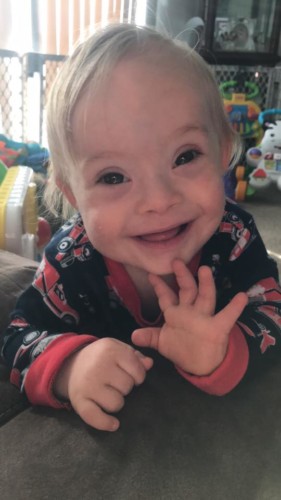 We spoke with representatives from Gerber who told us that they picked Lucas out of over 140,000 entries! They said he was chosen thanks to his expressiveness and his winning smile. You really cannot argue that point. That smile is killer.
Why Lucas?
"Every year we choose someone who exemplifies Gerber's longstanding heritage of recognizing that every baby is a Gerber Baby and Lucas is a perfect fit." – Gerber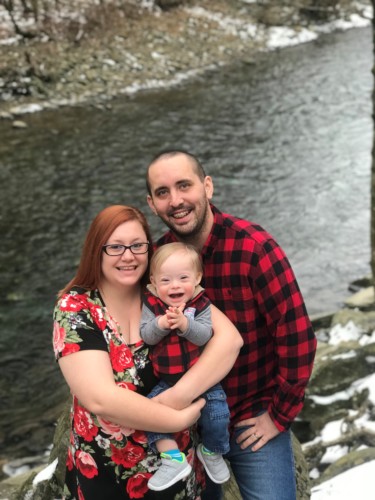 Some Gerber Facts:
Gerber was founded in 1927 and soon after, the company put out a call looking for a baby to feature in its ads. The winning image is the now-iconic sketch of Ann Turner Cook, who just celebrated her 91st birthday.
Inspired by the image of Ann, the "original Gerber baby," parents everywhere began sharing their babies' photos with Gerber.
Over the past several decades, the brand received countless photos from parents who believed their child should be the next "Gerber baby." Stemming from this, in 2010, Gerber launched its first official Photo Search.
We're sure that Lucas' family and friends back in Georgia are proud of this little guy. While he'll be Spokesbaby for a year, we can't wait for that smile to continue brightening people's days long after his reign ends. It sure seems like it now.
** Because some of you will certainly ask, no we are not working with Gerber for this. But they did this and consequently, we sure do want to. **