Originally published June 18, 2013 on The New American Dad (http:wwwBloggyDad.net)
Back in the fall, when I learned that I was going to become a father, one of the first things I started to do was add some new songs to my iPod. For lack of a better term, I will call them "Daddy Songs". Some, like Watching You by Rodney Atkins, were very focused on a father and his little boy. Others, like Just Fishin' by Trace Adkins, definitely had a baby girl at the heart of the lyrics. Of course, some were about children in general, too. I had to wonder… which would I end up listening to more?
In the middle of winter I got the big news. We had a little girl on the way. My "Baby List" on the iPod suddenly narrowed, but a few more songs were soon added. One of these songs quickly became a personal favorite: Father and Daughter by Paul Simon. I had a vague memory of seeing this song performed on TV so I began searching for it. The moment I found it and listened to it, it stuck. This was my song. No, it was our song.This song perfectly captured the way I already felt about this miracle coming my way. I played it over and over in the car. I played it while I painted the nursery. It echoed through the house, on road trips, and before and after many doctor visits. It never got old. It never will.
There are other songs on my playlist, now named after my daughter. I Loved Her First by Heartland, My Girl by The Temptations, and All-American Girl by Carrie Underwood are just a few of the others filling the hour long set. But Paul Simon has a firm hold on that #1 spot.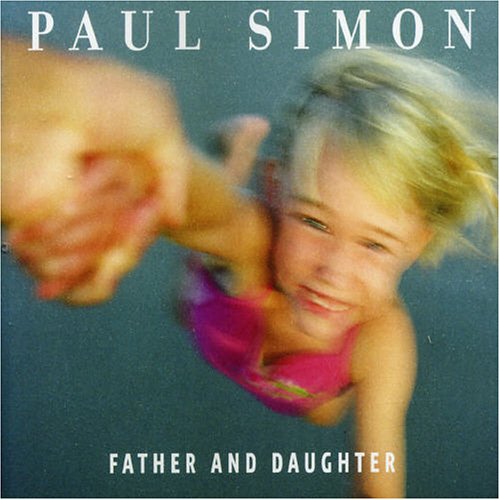 Now, as we grow closer and closer to the moment our daughter comes to greet us, it is still playing on a constant loop in my head. I have enjoyed it every single time I listened to it solo. I absolutely cannot wait until we listen to it together for the very first time.
Do you have a special "Daddy Song" that you love?