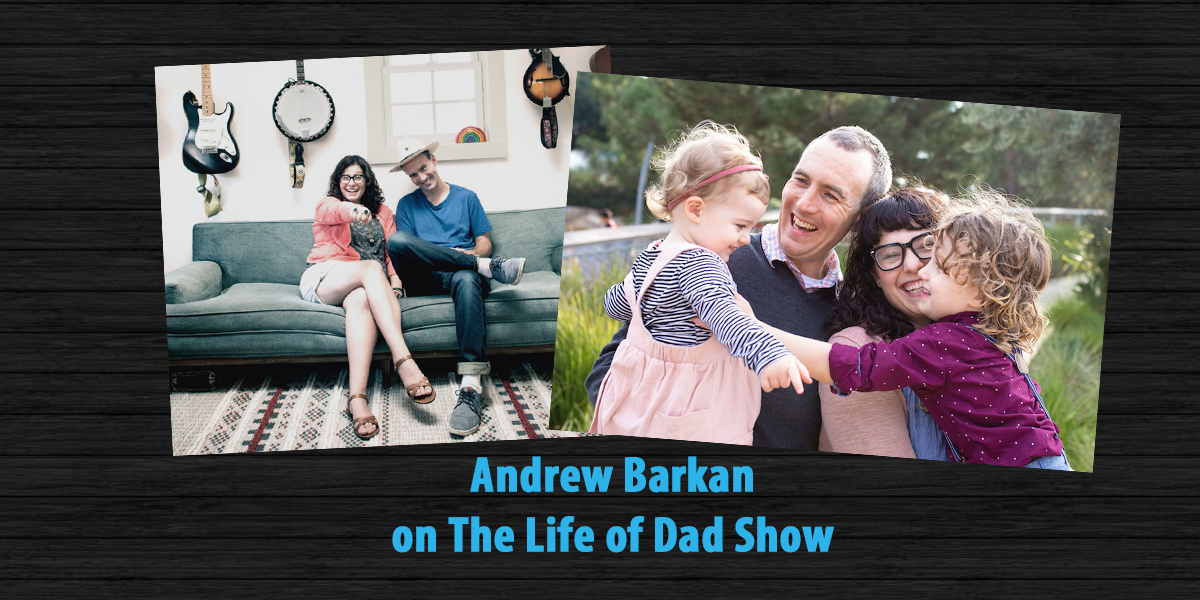 Andrew Barkan is this week's guest on The Life of Dad Show.
On The Show
Andrew Barkan talks with The Life of Dad Show host, Art Eddy about fatherhood, the great music he and his wife, Polly make for kids. They talk about the values Andrew looks to instill into his kids and his podcast called Ear Snacks. Andrew ends the interview with the Life of Dad Quick Five.

About Andrew Barkan
Andrew & Polly are award-winning music makers and the hosts of Ear Snacks, a podcast for young kids. Their seriously catchy earworms ("Grapes," "Dancing Pants") and inventive re-imaginings of classic favorites ("Forever Young," "Ghostbusters") are smart, quirky, and full of heart.
The duo's self-produced albums have received Parents' Choice Awards (Odds & Ends, 2015 / Ear Snacks, 2016). Andrew & Polly were honored to receive the ASCAP Foundation Joe Raposo Children's Music Award in 2012.
Together, Andrew & Polly compose and produce music for television and film. Their production credits include songs for Wallykazam!, Sesame Studios, the score to the Welcome To The Wayne and a bunch of boring commercials and films for grownups.
Follow Andrew on Twitter at @andrewypolly and go to earsnacks.org to check out all of Andrew's work.
About The Life of Dad Show
The Life of Dad Show is the multimedia flagship property of the world's largest network for fathers. With 600,000 downloads of its popular podcast and 300,000+ viewers of the Facebook Live show since 2017, The Life of Dad Show has gathered advice, stories and strategies from an unparalleled list of household names, from Shaq to Jim Gaffigan, to Michael Strahan and Mark Hamill, each offering a glimpse into their personal life as a dad. The show airs Mondays and Wednesdays on Facebook Live, YouTube and Instagram TV. The podcast comes out weekly.
Subscribe to The Life of Dad Show on iTunes and leave a review and you could win a Life of Dad prize pack.