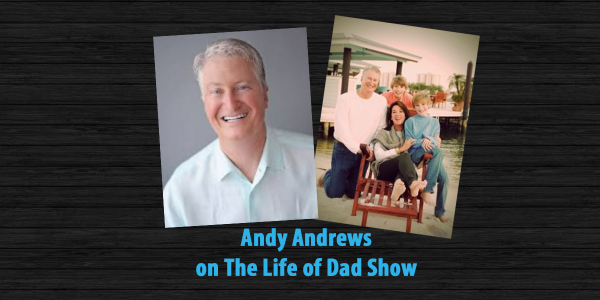 Andy Andrews is this week's guest on The Life of Dad Show.
On The Show
Andy Andrews talks with The Life of Dad Show host, Art Eddy about fatherhood, the values he looks to instill into his sons and the benefits of walking in the forest with his kids. Andy also talks about what inspired him to write his latest book, The Bottom of the Pool: Thinking Beyond Your Boundaries to Achieve Extraordinary Results.
Andy then answers the Life of Dad Quick Five.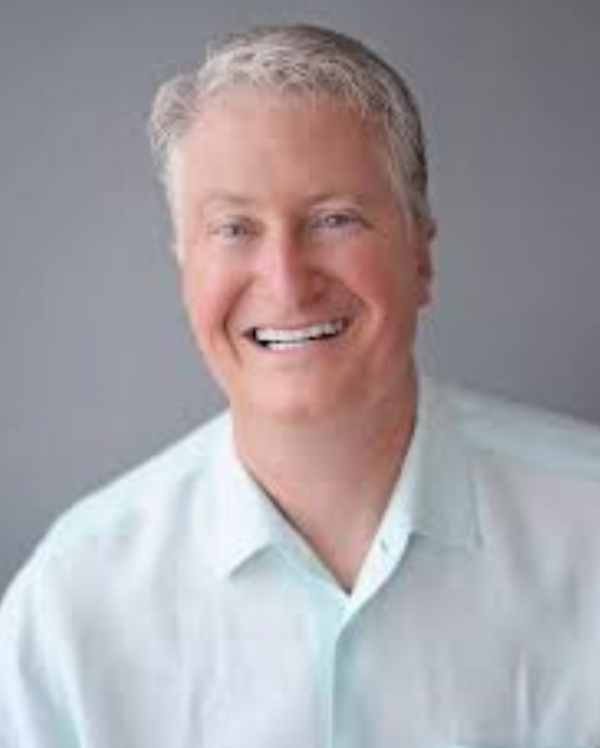 About Andy Andrews
Andy Andrews is a New York Times bestselling author of The Noticer, The Traveler's Gift, and How Do You Kill 11 Million People? He is also an in-demand speaker, coach, and consultant for some of the world's most successful teams, largest corporations, and fastest growing organizations. Zig Ziglar said, "Andy Andrews is the best speaker I have ever seen." His books have been translated into over 40 languages. Andy has spoken at the request of four different United States presidents, worked extensively with the Department of Defense, and regularly addresses Fortune 500 companies around the world. Arguably, there is no single person on the planet better at weaving subtle yet life-changing lessons into riveting tales of adventure and intrigue—both on paper and on stage. Andy lives in Orange Beach Alabama with his wife and children.
Follow Andy on Twitter at @AndyAndrews and go to his website at andyandrews.com to find out more about Andy.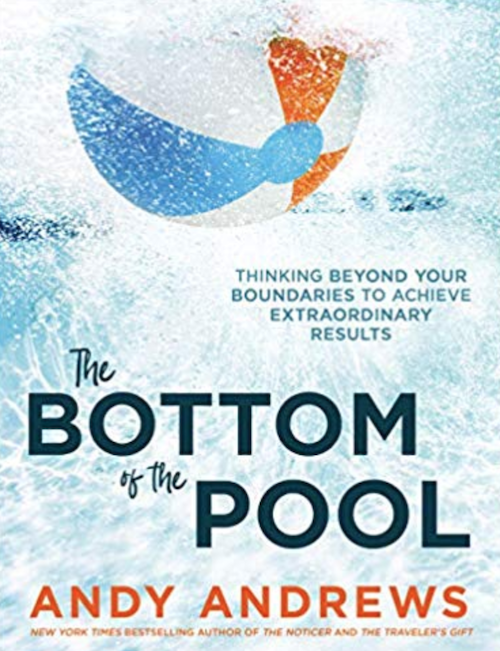 About The Bottom of the Pool: Thinking Beyond Your Boundaries to Achieve Extraordinary Results
This is how it's done. This is why it's done this way. This is the result you can expect if you do it.
These three pieces of information inform a conclusion about every part of each of our lives. Yet it is these three pieces of information that most often set an insidious trap—a trap that has held the imaginations of generations captive to the belief that because they are doing the best they can do, they are accomplishing the best that can be done. And while each of these three statements are true, not one of them is the truth.
Dive deeper with bestselling author Andy Andrews as he shares his unique philosophy regarding foundational thinking. Through his unique and captivating storytelling, Andy helps you search for the reality that lies beyond the boundaries established in the name of "best practices," "industry standards," or "the way things are done." For it's at the bottom of the pool that you discover a pathway to extraordinary results that most people in your position do not even know are possible.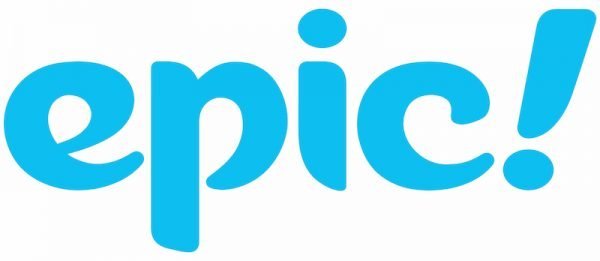 This week's Life of Dad Show is brought to you by Epic!
Epic!'s award-winning digital library provides kids 12 and under with unlimited access to over 35,000 of the best books, learning videos and more – including popular books and graphic novels such as Big Nate, My Father's Dragon, Where the Wild Things Are, National Geographic Kids, Clifford, Princess in Black, The Giving Tree, Curious George, and The Velveteen Rabbit. Epic! is normally $7.99/month (a great deal), but we have partnered with them to get our listeners TWO MONTHS FREE. Just use promo code LIFEOFDAD when you sign up for an Epic! subscription at getepic.com and you'll get your first two months totally free. Again that's getepic.com, use promo code LIFEOFDAD for two months free!
About The Life of Dad Show
The Life of Dad Show is the multimedia flagship property of the world's largest network for fathers. With 600,000 downloads of its popular podcast and 300,000+ viewers of the Facebook Live show since 2017, The Life of Dad Show has gathered advice, stories and strategies from an unparalleled list of household names, from Shaq to Jim Gaffigan, to Michael Strahan and Mark Hamill, each offering a glimpse into their personal life as a dad. The show airs Mondays and Wednesdays on Facebook Live, YouTube and Instagram TV. The podcast comes out weekly.
Subscribe to The Life of Dad Show on iTunes and leave a review and you could win a Life of Dad prize pack.