Brian Johnson is this week's guest on The Life of Dad Show.
On The Show
Brian Johnson talks with The Life of Dad Show host, Art Eddy about his time on NBC's show The Voice, what he learned about himself being on the show and his passion for music. Brian also talks with Art about fatherhood, balancing work and family and the need for more men's bathrooms to have diaper changing stations.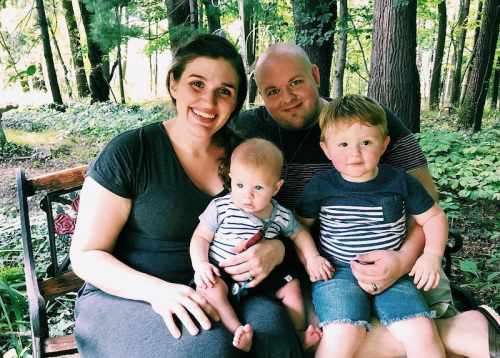 About Brian Johnson
Brian started with music in middle school choir, but was bullied because he had a high voice and was heavy. As a result, he didn't have much confidence. Once he reached college, where singing was considered "cool," he decided it represented a fresh start and formed a band called The Rescued. "We played every coffee house that was willing to take us," he said. But after leaving college, his dad was diagnosed with MS. Brian wound up moving back home and taking a job in the insurance field so he could help care for him.
Follow Brian on Twitter at @BWJohnsonMusic. 
About The Life of Dad Show
The Life of Dad Show is the multimedia flagship property of the world's largest network for fathers. With 600,000 downloads of its popular podcast and 300,000+ viewers of the Facebook Live show since 2017, The Life of Dad Show has gathered advice, stories and strategies from an unparalleled list of household names, from Shaq to Jim Gaffigan, to Michael Strahan and Mark Hamill, each offering a glimpse into their personal life as a dad. The show airs Mondays and Wednesdays on Facebook Live, YouTube and Instagram TV. The podcast comes out weekly.
Subscribe to The Life of Dad Show on iTunes and leave a review and you could win a Life of Dad prize pack.