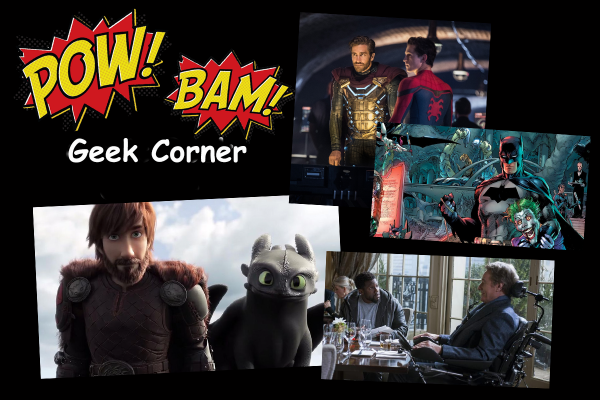 What up fellow geeks? Hope you are having a stellar week. What is something that you have been looking forward to this month in the world of geek? For me I am looking forward to seeing Aladdin with my family. This week I am showcasing some of the new Hasbro Spider-Man Far From Home toys, a very cool DC Comics collaboration and movies that are coming home just in time for your family movie night.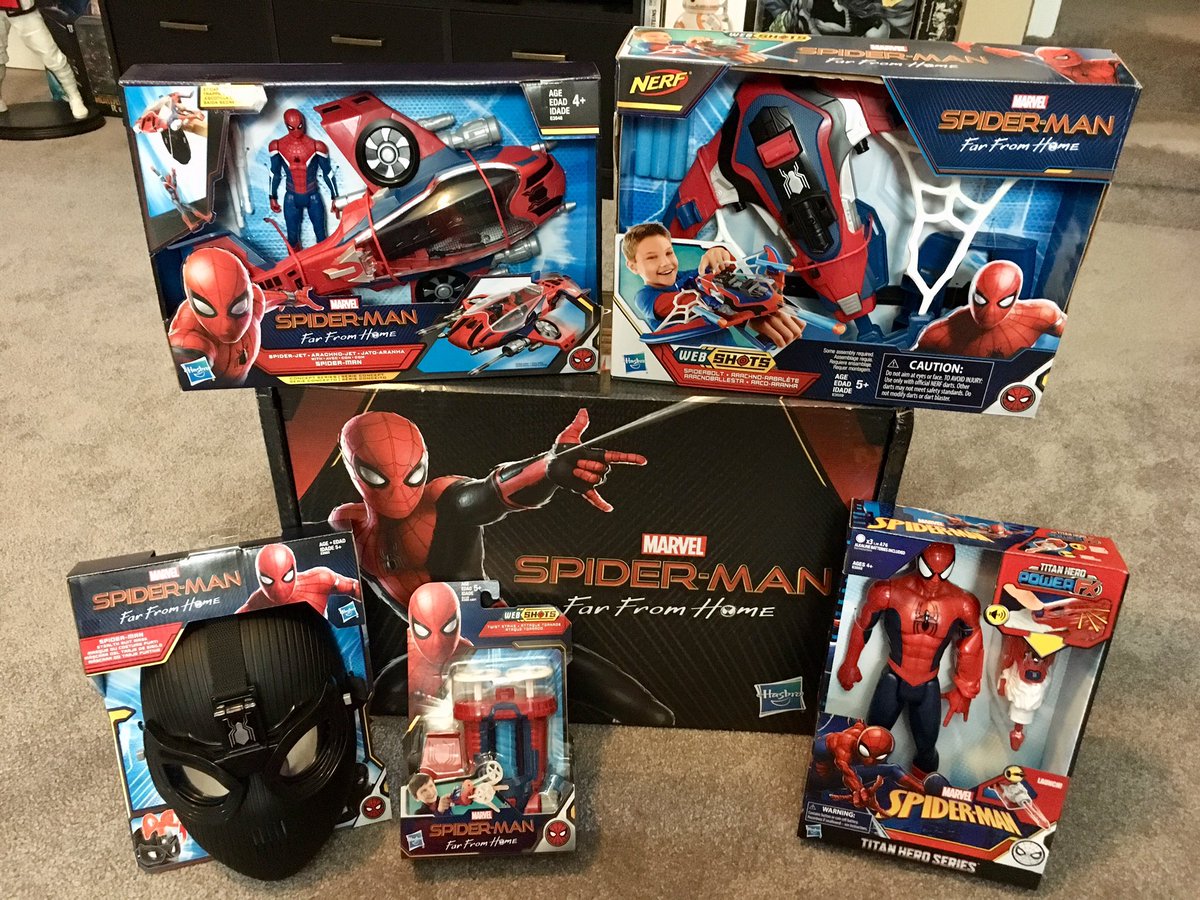 Spider-Man Far From Home
As Spider-Man Far From Home follows after the events of Avengers: Endgame, Spider-Man must step up to take on new threats in a world that has changed forever. The latest trailer has a bunch of spoilers so if you haven't watched Endgame yet I wouldn't watch the trailer. Hasbro recently revealed a lot of toys, playlets, gear and even the Marvel Legends series for the new movie. Make sure you check out the Geek Show every Wednesday on our Facebook Live show as Patrick Quinn will give you a chance to win some of these items. You will be a very cool dad winning these for your kids!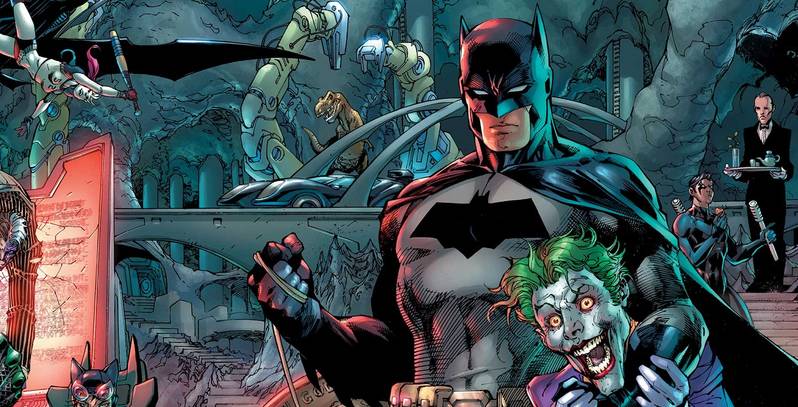 Batman Gets A Fantastic Team Up
Continuing the celebration of Batman's 80th anniversary and the landmark 1,000th issue of DETECTIVE COMICS, which debuted March 27, DETECTIVE COMICS #1000: THE DELUXE EDITION arrives in stores this summer with a new story from celebrated DETECTIVE COMICS scribe Alan Grant, with art by Scott McDaniel (BATMAN, NIGHTWING).
"Batman has been my favorite comics character since I was four years old and working on the character has been the high point of my career," said Grant. "Seeing Scott's artwork on the DETECTIVE #1000 story really brought home to me how much I love the character, and I think Batman has at least another 80 years of crime-fighting left in him!"
Lighting up the Bat-Signal together for the first time since BATMAN CHRONICLES #5 in 1996, Grant and McDaniel are teaming up for an all-new Batman tale, "Through the Keyhole," heralding the return of several characters Grant co-created with his longtime collaborators, the late Norm Breyfogle (LEGENDS OF THE DARK KNIGHT) and John Wagner (BATMAN: THE DARK KNIGHT DETECTIVE VOL. 2). Grant and McDaniel's new story features fan-favorite character Anarky going to war with Batman foe the Ventriloquist and his dummy Scarface. It's up to the Dark Knight to end this conflict before Gotham City pays the price. DETECTIVE COMICS #1000: THE DELUXE EDITION will be available in comic book stores on June 12 and at other major retailers on June 18 for a suggested retail price of $19.99.

Finding An Upside For Any Occasion
Most of the time I do all pop culture news on family friendly movies, but consider this one a date night suggestion with your and your spouse. The movie called The Upside is coming home on Blu-ray May 21st. The movie follows a recently paroled ex-convict, Dell (Kevin Hart), strikes up an unusual and unlikely friendship with a quadriplegic billionaire, Philip Lacasse (Bryan Cranston), in this "funny and warm-hearted buddy comedy" (Pete Hammond, Deadline). From worlds apart, Dell and Philip form an unlikely bond, bridging their differences and gaining invaluable wisdom in the process, giving each man a renewed sense of passion for all of life's possibilities. Inspired by a true story, this heartfelt comedy also stars Nicole Kidman, Julianna Margulies, and Aja Naomi King.
Training That Dragon Continues
Nearly ten years after the first movie wowed audiences around the world, Hiccup and Toothless return to captivate fans with an adventure of a lifetime in DreamWorks Animation's HOW TO TRAIN YOUR DRAGON: THE HIDDEN WORLD. The final quest from Dean DeBlois' (Lilo & Stich, How to Train Your Dragon trilogy) is available now on Digital and via the digital movie app MOVIES ANYWHERE and on 4K Ultra HD, Blu-Ray™, DVD, and On Demand May 21, 2019 from Universal Pictures Home Entertainment. Hailed as "the perfect conclusion to one of the best animated trilogies of all time" (Scott Menzel, We Live Entertainment) and certified fresh on Rotten Tomatoes, the film opened at #1 in over 40 markets. The 4K Ultra HD, Blu-ray™, DVD and Digital versions feature over an hour of exclusive behind-the-scenes bonus content including an alternate opening, two DreamWorks animated shorts, deleted scenes and more.