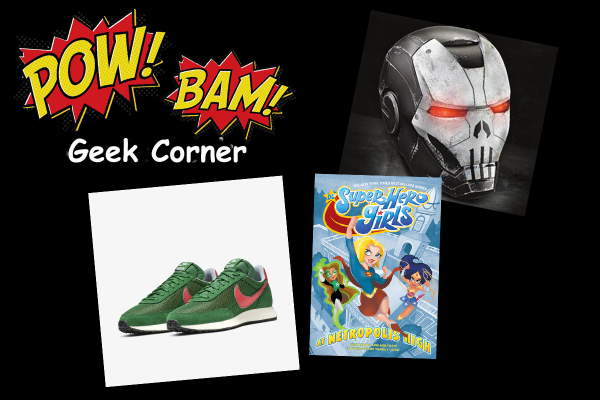 Happy July fellow geeks. As we get ready to prepare for San Diego Comic Con in a few weeks there has been a lot of news on what fans can expect this year. What are you most excited for? Are the new trailers or exclusive collectibles your thing? For me it is the new trailers and some of the collectibles that I have pre-ordered from the SDCC site. This week I am showcasing a cool new helmet collectible from Marvel, a new spin on DC Super Hero Girls and the Nike and Stranger Things sneaker collaboration.
When Two Heroes Collide
Talk about a war machine! The Marvel Legends Punisher War Machine Helmet Prop Replica – Exclusive gives Stark tech to Frank Castle. What could possibly go wrong? This full-size electronic helmet features light-up red eyes and an amazing coat of paint, adding the skull-like design to the face of one of Marvel's most recognizable costumes.
Inspired by the Marvel Future Fight video game, this Marvel Legends Series 1:1 full-scale premium roleplay item is highly detailed and features electronic lights and sounds. In addition to 2 glowing LED eyes, the helmet has a magnetized faceplate that can be detached and then connected to the top. Attaching and detaching the faceplate triggers the light-up eyes and sound FX. The detailed interior mimics serious circuitry. The finish creates an illusion of advanced alloy construction. The plastic Marvel Legends Punisher War Machine Helmet Prop Replica – Exclusive is the perfect addition to any Marvel collection. One size fits most.
Get Your Cape On Again
A new era of DC Super Hero Girls begins in the upcoming original graphic novel DC SUPER HERO GIRLS: AT METROPOLIS HIGH! When Batgirl, Wonder Woman, Supergirl, Green Lantern, Bumblebee and Zatanna are continually late to class because of their crime-fighting, they are told to find an after-school club for a whole week or else be suspended. But finding a club is not as easy as it looks, and when the girls keep finding themselves kicked out of the clubs, they must think outside of the box and go out of their comfort zones to avoid suspension. Just when they thought balancing school with secret identities and super-heroing had enough challenge. Written by Amy Wolfram and illustrated by Yancey Labat and it is on sale on 10/9/19 in comic book shops; 10/15/2019 everywhere books are sold.
Demogorgons Need Sneakers Too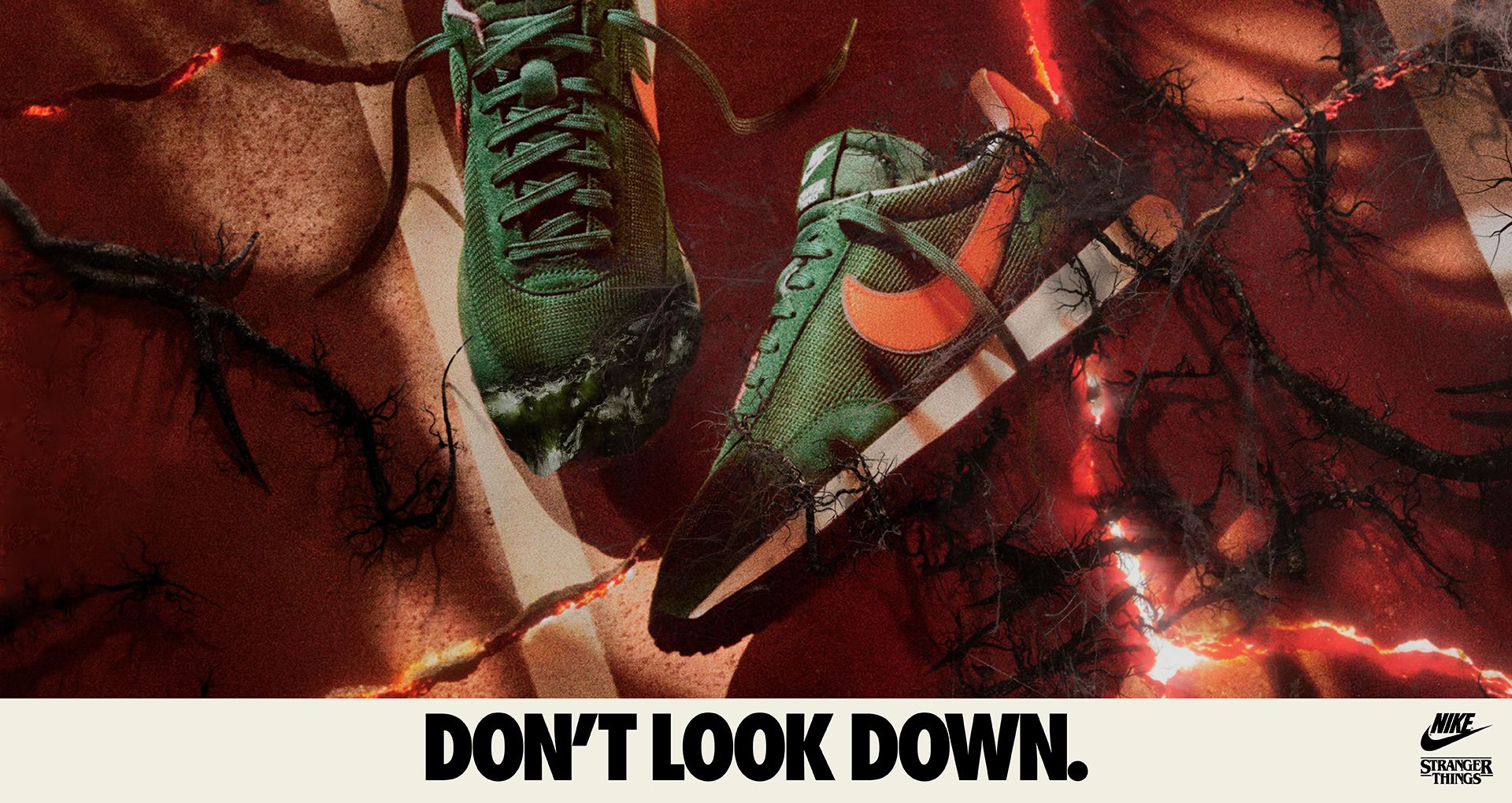 In the summer of 1985, several transport vehicles departed from Nike HQ in Beaverton, Oregon, carrying special product shipments headed to multiple locations across the US. Unfortunately, a few of the shipments never made it to their destination. These vehicles all had one thing in common…they were last seen on surveillance footage passing through Hawkins, Indiana. Nike, concerned and confused, never mentioned these missing shipments to anyone for fear that something supernatural was at play.
34 years later, signs of the missing shipments are popping up, piece by piece, and it's clear that there is something deeper, darker and more evil brewing. Fortunately, some of the missing shipments have been located. Their contents are what we now know as iconic Nike styles: the Cortez, Blazer and Air Tailwind '79. Introduced alongside matching apparel, these classic Nike silhouettes were originally intended for the Hawkins High Athletic Dept and feature green and orange color combos with Hawkins High logos. Each shoe comes complete with original-inspired Nike packaging and special edition pins.
Celebrate With The Batman

In celebration of the 80th anniversary of Batman, DC and AT&T* today announced THE BATMAN EXPERIENCE POWERED BY AT&T, a massive, interactive exhibition that includes the largest-ever collection of Batman-related props, costumes and vehicles. The immersive pop-up museum and gaming-centric installation will transport fans into the crime-fighting world of the Dark Knight and will be open to the public at the Comic-Con Museum in Balboa Park at 10 a.m. PT from Thursday, July 18th through Sunday, July 21st. No SDCC badge is required to enter this free exhibition.
THE BATMAN EXPERIENCE, custom-built by AT&T with DC, will include activities on all three levels of the Museum's staggering 68,000 square feet space. A sneak peak of the exhibition will be available to attendees at THE GATHERING, a special ceremony inducting Batman into the Comic-Con Museum Character Hall of Fame on Wednesday, July 17 at 5 p.m., the first time a comic book character has ever been given that honor. Tickets are available at www.ccmgathering.org.