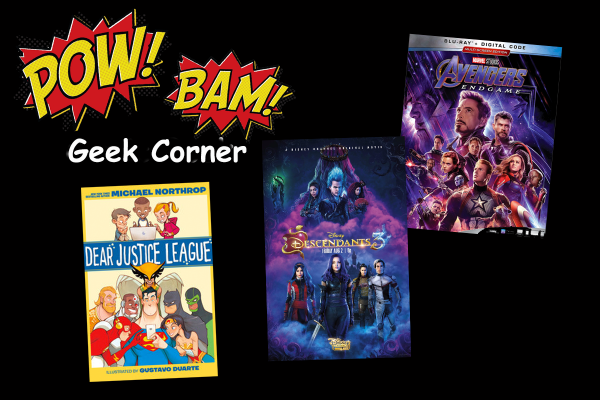 Sup fellow Geeks? What have you been enjoying in the world of geek? For me I recently got an early copy of the DC graphic novel, Dear Justice League. It is such a fun read and my kids enjoyed it too. Are you taking the fam back to see the extended cut of Avengers: Endgame? If not, no worries. It looks like there is a release date for the movie on Blu-ray and Digital which will probably have all the bonus scenes in it. Speaking of movies are your kids excited for Descendents 3? The movie comes out in August. I am curious to see what the soundtrack will be like. I am not afraid to admit it, I am a fan of the Descendents 2 soundtrack.
Avengers…..Assemble!

Marvel Studios' Avengers: Endgame, the climactic conclusion to an unprecedented, 11-year cinematic journey in which the Avengers take one final stand against Thanos, delivered the biggest opening weekend in history and is currently one of the highest-grossing films of all time. On July 30, Avengers fans around the world are invited to assemble once more for the in-home release of Avengers: Endgame on Digital in HD, 4K Ultra HD and Movies Anywhere, followed by a physical release on 4K Ultra HD, Blu-ray, DVD and On-Demand beginning Aug. 13.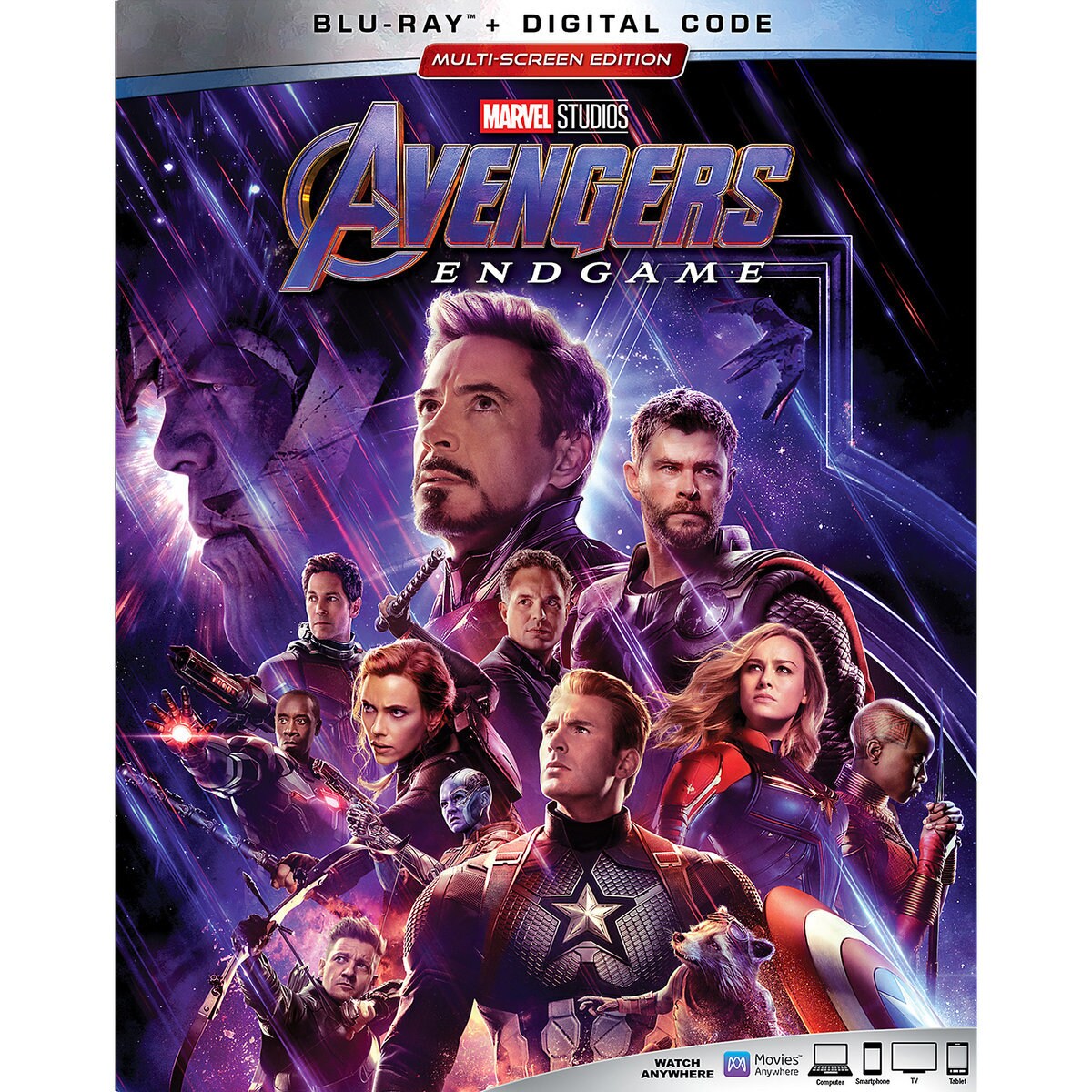 Fans who bring home Avengers: Endgame will gain hours of additional screen time with their favorite cast members and filmmakers who have shaped the Marvel Cinematic Universe (MCU). Bonus features include a tribute to the great Stan Lee; the tale of Robert Downey Jr.'s casting as Iron Man; the evolution of Captain America; Black Widow's dramatic story arc; directors Anthony and Joe Russo's experience at the helm of both "Avengers: Infinity War" and "Avengers: Endgame"; the making of an epic battle scene with the women of the MCU; the creation of Bro Thor; deleted scenes; a gag reel and more.
The must-own, final chapter of the 22-film MCU series, Avengers: Endgame, will be packaged several ways to ensure fans get the most out of their in-home entertainment experience. Viewers can bring home the film two weeks early on Digital 4K Ultra HD, HD and SD and gain access to an exclusive extra highlighting the love story of Steve Rogers (Captain America) and Peggy Carter. A physical copy of Avengers: Endgame is available as a 4K Cinematic Universe Edition (4K Ultra HD, Blu-ray, and Digital Code), a Multi-Screen Edition (Blu-ray and Digital Code) and a single DVD. Fans who wish to revisit all four films in the Avengers franchise may opt for a Digital bundle, which includes Marvel's The Avengers, Avengers: Age of Ultron, Avengers: Infinity War and Avengers: Endgame.
Dear Justice League

The greatest heroes in the DC Comics universe, the Justice League, answer mail from their biggest fans–kids!–courtesy of Michael Northrop, New York Times bestselling author of TombQuest, and artist Gustavo Duarte.
Does Superman ever make mistakes? What was Wonder Woman's eleventh birthday like? Does Aquaman smell like fish? In this new middle-grade graphic novel, iconic heroes are asked questions both big and small, and when they are not busy saving the world, the Justice League even finds time to respond. Their honest and humorous answers will surprise and delight readers of any age, as it turns out that being a superhero is not too different from being a kid.
Full of feats, follies, and colorful illustrations, Dear Justice League gives readers the inside scoop into everyday heroics, no matter who wears the cape!
Chillin Like A Villain

The highly anticipated Disney Channel Original Movie continues the contemporary saga of good versus evil as the teenage daughters and sons of Disney's most infamous villains – – Mal, Evie, Carlos and Jay (also known as the villain kids or VKs) — return to the Isle of the Lost to recruit a new batch of villainous offspring to join them at Auradon Prep. The all-star cast returns in the exciting third installment of the Descendants Series! When a barrier breach jeopardizes the safety of Auradon during their departure off the Isle, Mal resolves to permanently close the barrier, fearing that nemeses Uma and Hades will wreak vengeance on the kingdom. Despite her decision, an unfathomable dark force threatens the people of Auradon, and it's up to Mal and the VKs to save everyone in their most epic battle yet. Out on Disney DVD August 6th!