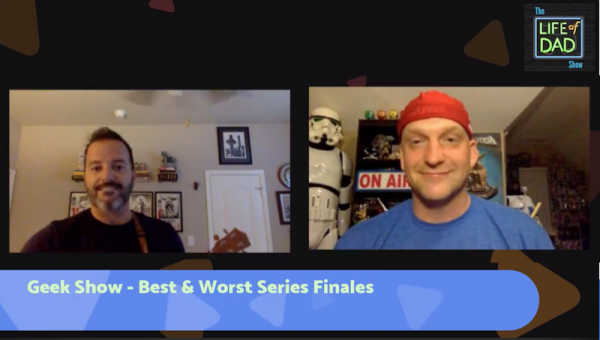 What is the best and worst series finales in your opinion.
On The Show:
We are seeing a lot of people talking about the final few episodes of Game of Thrones and the Geek Show Hosts want to know your best and worst experiences with TV show. The Geek Show hosts, Art Eddy and Patrick Quinn.
Here is what some of our viewers said:
Christopher Bishop
S.O.A definitely had one of the best EVER!!
Ryan Allen
I just found the show justified on amazon prime I'm on season 5 now it is awesome
Rod Sobye
Cheers because it just wrapped everything up so nicely and with the sopranos, to end the entire series in mid sentence is just a big middle finger to all the fans of that show.
Jeremy Barnes
I hate that we never found out if those kids from Dungeons and Dragons beat Vengar and got back to the real world.
Wayne Finks
How I met your mother …. That's how you kill a good show with a terrible final season and an even worse final episode
About The Geek Show Hosts:
Art Eddy
Art Eddy is one of the co-founders here at Life of Dad. He hosts and produces all of the Life of Dad podcast as well as hosting a few Facebook Live Shows on the Life of Dad Facebook page. He is one of the main writers on the site. Art loves Star Wars, football (49ers fan), baseball (Red Sox fan), Air Jordans and all things Geek.
Patrick Quinn
Patrick Quinn is one of the co-founders here at Life of Dad. He is one of the funniest writers here at Life of Dad. He has a weekly article called Playlist Elevated where he introduces you to bands that you might not know, but totally should.
For more on The Geek Show click here.