With Halloween behind us, we're all left in a sugar-tizzy. The kids are spinning around in circles in the playroom. They're making it rain with vacant Airhead and Milky Way wrappers while Mom is in the living room – already earmarking ideas for next year's costumes. And this leaves, Dad, rifling through the freezer for the Reese's cups that he sneakily absconded from the pillowcases or Pumpkin buckets after dark, while their owners were fast asleep.
The amount of thought that dad put behind hiding those precious peanut butter chocolate cups (inside of an organic popsicle box) shows fierce determination. This belly-fire is the same that's necessary on a daily basis when locking up potentially harmful things around the house. This is especially important when you've got little kids AND guests visiting for the holiday from out-of-town for Thanksgiving and beyond…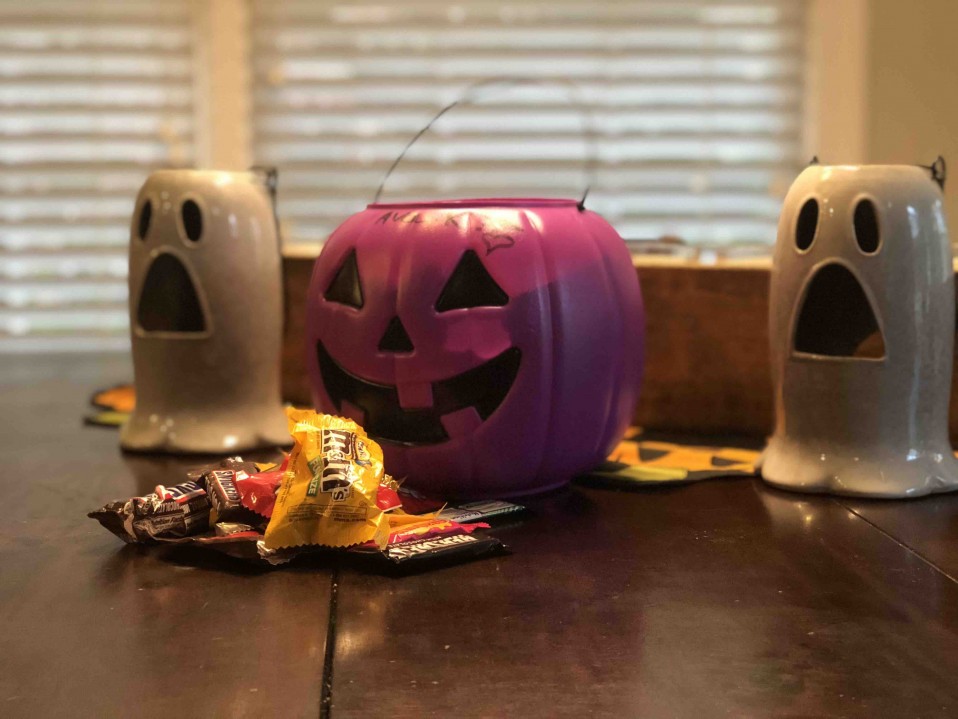 The backyard football games, diving in the leaf piles and 'smoking of the meats' will have you and yours eventually headed to the laundry room. All to remedy the stains and smells that ride shotgun with these wonderful moments – hopefully with the help of Tide PODS & their Child-Guard Tub. But what happens when someone unfamiliar to your environment comes in and begins to operate?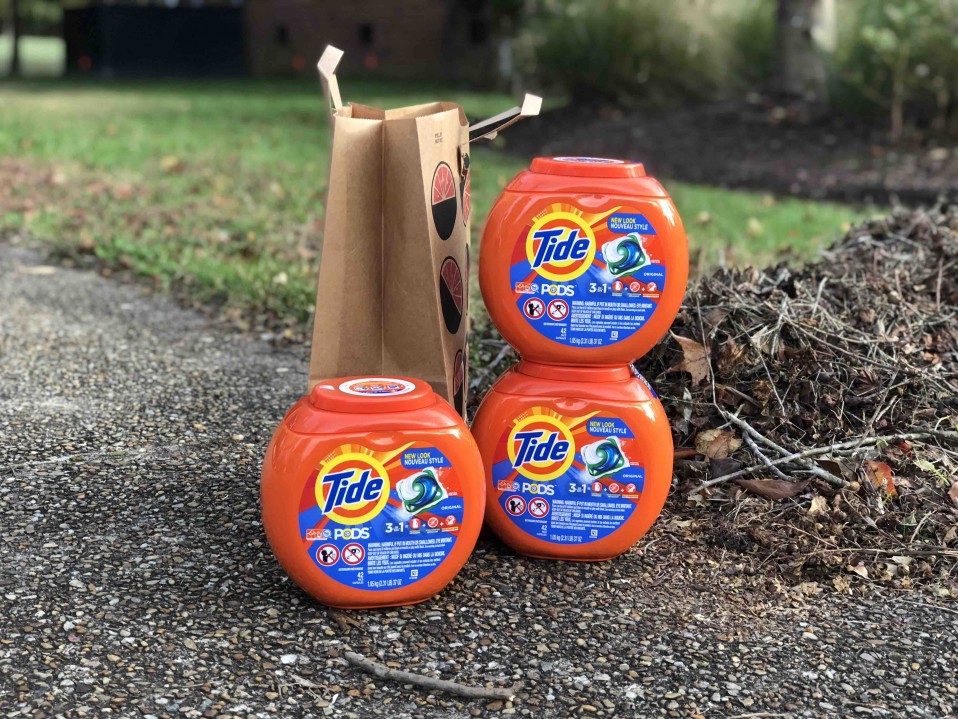 It's not just cleaners under the kitchen sink that need to be locked up. In fact, the laundry room is arguably a much more dangerous location. Little hands will explore anything they can and if they're young enough, anything they're able to grab with those hands will eventually find its way into their mouths.
Grown adults that haven't been around little kids on a daily basis may not think twice about things left lying around from room to room.
So how do you (tactfully) tell your houseguests that there are certain rules that need to be adhered to – even if they seem obvious to you?
Do you make your parents sign a waiver, as if they're checking into a hotel for the night? Do you require a security deposit from your brother-in-law that he'll get back upon his departure if our kids make it through the visit?
These might seem like extreme measures and could come off a bit socially abrasive.
As for us? My wife and I normally pull everyone aside upon arrival and simply lay out the facts. Yes, even though the three older kids are still under nine, they've got the concept down – don't eat household products. EATING HOUSEHOLD PRODUCTS = BAD.
Unfortunately, the almost 7-month old is now scooting and crawling and you'll never know when TODAY might be the DAY that she decides to get up and run a 5k, heading directly into the laundry room.
But if for some reason, your best efforts fail and human error or neglect occurs, TIDE has introduced a secondary line of defense. In June of 2017, they began incorporating the Child-Guard Tub into all tubs of Tide PODS. Similar to the enclosures found on medication, the tub provides a stronger layer of protection with a harder-to-open, child-resistant closure. The closure requires individuals to squeeze both sides of the lid and twist at the same time to open the packaging.
For 70 years, Tide has been bringing families (including ours) innovative and safe products. Being a parent means being concerned about your child's safety – and Tide is concerned as well.
If your holiday-safety TED talks with the family don't seem to be 'washing' over that well, at least do yourself the favor of enjoying the cleaning power of TIDE PODS with the Child-Guard Tub and/or Child-Guard zipper, both of them adding that extra layer of security between your little ones and an unexpected visit to the emergency room.
Happy and SAFE holiday from your friends at Life of Dad and Tide!
EDITOR'S NOTE:  This is a sponsored post on behalf of Proctor & Gamble Fabric Care and Tide, however, the sweat is all mine. For more information on Tide and their Child-Guard Tubs and Zip Bags, check them out HERE, on Facebook and Twitter.