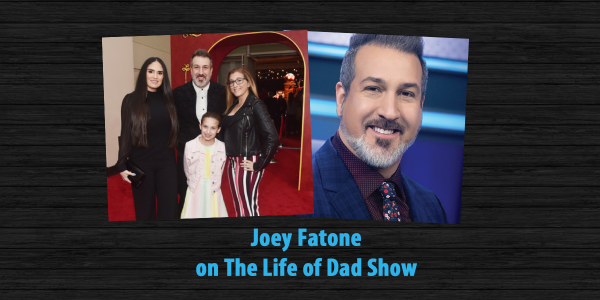 Joey Fatone is this week's guest on The Life of Dad Show.
On The Show
Joey Fatone talks with The Life of Dad Show host, Art Eddy about about fatherhood, hosting the game show, Common Knowledge on The Game Show Network and *NSYNC. Joey also shares why being there for your kids is one of the most important things you can do for your children. Joey answers the Life of Dad Quick Five to close out the interview.
About Joey Fatone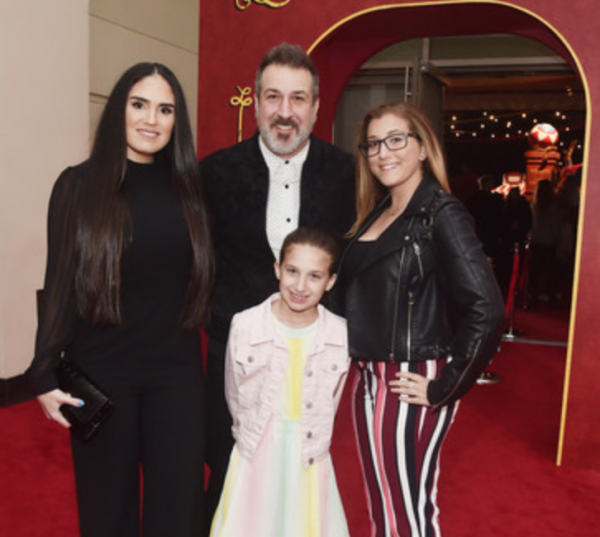 Actor, singer, and host Joey Fatone first became known as the baritone of multi-platinum selling music group *NSYNC. Fatone has also appeared in countless television shows and movies including Dancing with the Stars, and My Big Fat Greek Wedding, as well as serving as the announcer for Family Feud from 2010-2015. Fatone was also the host for complete-the-lyric game show The Singing Bee, and unscripted reality show Parents Just Don't Understand.
Follow Joey on Twitter at @realjoeyfatone and make sure you check out Common Knowledge on The Game Show Network.
About The Life of Dad Show
The Life of Dad Show is the multimedia flagship property of the world's largest network for fathers. With 600,000 downloads of its popular podcast and 300,000+ viewers of the Facebook Live show since 2017, The Life of Dad Show has gathered advice, stories and strategies from an unparalleled list of household names, from Shaq to Jim Gaffigan, to Michael Strahan and Mark Hamill, each offering a glimpse into their personal life as a dad. The show airs Mondays and Wednesdays on Facebook Live, YouTube and Instagram TV. The podcast comes out weekly.
Subscribe to The Life of Dad Show on iTunes and leave a review and you could win a Life of Dad prize pack.