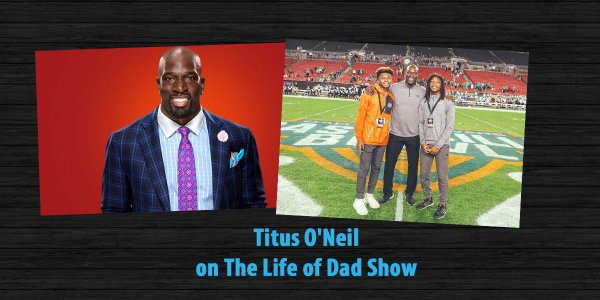 Titus O'Neil is this week's guest on The Life of Dad Show.
On The Show
Titus O'Neil talks with The Life of Dad Show host, Art Eddy about about fatherhood, his new book There's No Such Thing As a Bad Kid: How I Went from Stereotype to Prototype, and some of the things that Titus is working on as a father. Titus answers the Life of Dad Quick Five to close out the interview.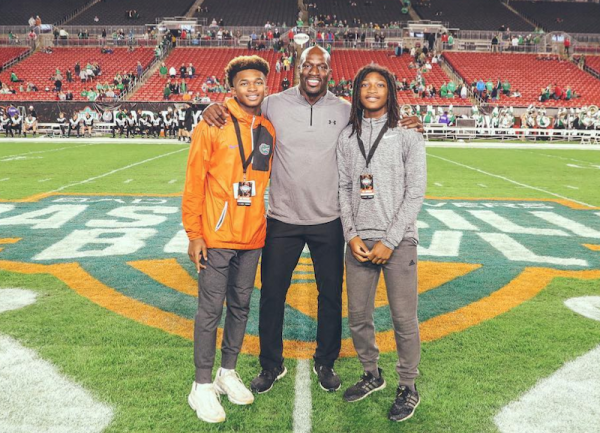 About Titus O'Neil
Titus O'Neil is an accomplished athlete, philanthropist, and entertainer. He's known in the wrestling ring as WWE Superstar Titus O'Neil. Out of the ring, he's known for his philanthropy. He has helped raise millions for charities, secured scholarships for student athletes, and he mentors at-risk youth.
Follow Titus on Twitter at @TitusONeilWWE and go pick up his book, There's No Such Thing As a Bad Kid: How I Went from Stereotype to Prototype wherever books are sold.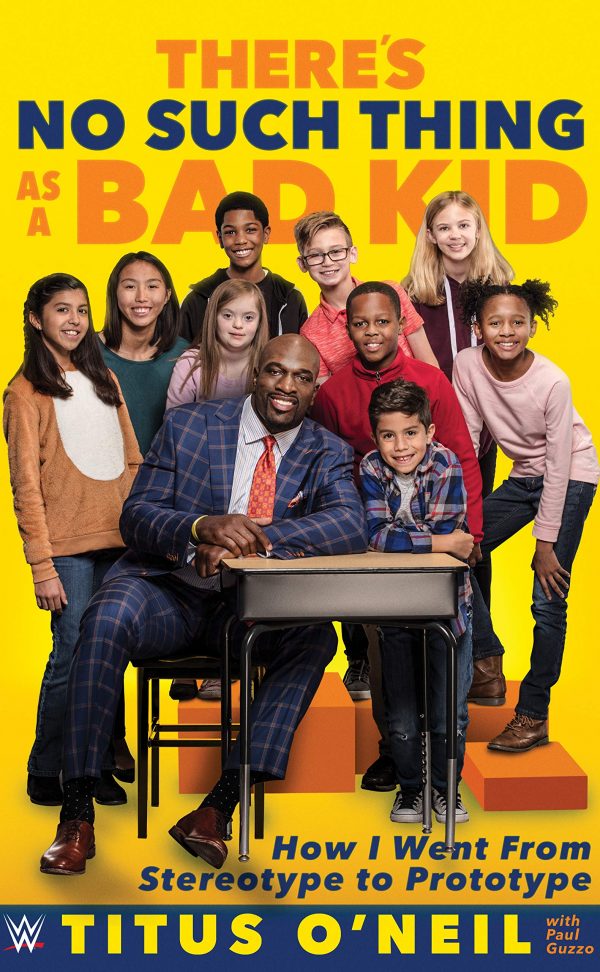 About There's No Such Thing As a Bad Kid: How I Went from Stereotype to Prototype
One conversation from one caring person can change the course of a child's life ― Titus O'Neil knows that first-hand. Growing up, he was repeatedly confronted with negative words and actions. By the time he was a teenager, he figured that he was the bad kid everyone said he was ― until an adult looked him in the eye and said, "There is no such thing as a bad kid." Unfortunately, like young Titus, many children across North America are labeled "bad." They may have short attention spans, unstable home environments, inattentive parents, or learning difficulties; they may get into trouble at school, get bullied, or bully others. Often, these young people are diagnosed with an emotional or behavioral disorder and placed in special education classes. They internalize these labels, and the imposed limitations affect their ability to learn, behave, and fit in with others.
There's No Such Thing as a Bad Kid chronicles Titus's turbulent childhood years as he encountered those who helped him to shed the label and realize his unique greatness and his value and potential. Titus's remarkable story will provide hope and inspiration to children in similar circumstances and will help guide well-meaning adults in how to pay forward their successes to a generation of disadvantaged children.
About The Life of Dad Show
The Life of Dad Show is the multimedia flagship property of the world's largest network for fathers. With 600,000 downloads of its popular podcast and 300,000+ viewers of the Facebook Live show since 2017, The Life of Dad Show has gathered advice, stories and strategies from an unparalleled list of household names, from Shaq to Jim Gaffigan, to Michael Strahan and Mark Hamill, each offering a glimpse into their personal life as a dad. The show airs Mondays and Wednesdays on Facebook Live, YouTube and Instagram TV. The podcast comes out weekly.
Subscribe to The Life of Dad Show on iTunes and leave a review and you could win a Life of Dad prize pack.