John C. McGinley is this week's guest for The Life of Dad Show.
On The Show
Actor, Producer and Dad, John C. McGinley chats with The Life of Dad Show host, Art Eddy about Season 3 of Stan Against Evil, what he loves about his character, Stan and how he loves going to comic-cons to chat with fans of the show.
John then talks with Art about the joys of fatherhood and how working on Scrubs helped him balance work and family. Max, his 21-year-old son has Down syndrome, John C. talks to Art about how he is committed to building awareness and acceptance of people with Down syndrome.  He currently serves as an Ambassador for Special Olympics and is a board member of the Global Down Syndrome Foundation.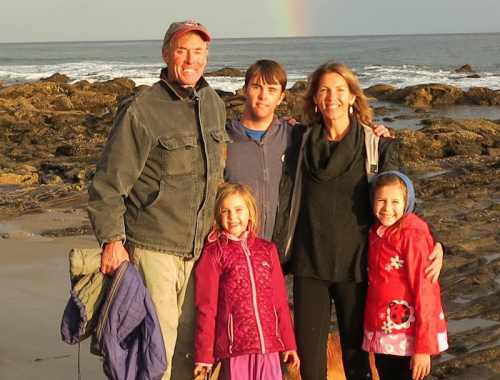 About John C. McGinley
John C. McGinley's path to stardom is a story that reads like a classic Hollywood script.  While an understudy in New York in the Circle-In-The-Square production of John Patrick Shanley's Danny and the Deep Blue Sea, he was spotted by director Oliver Stone and soon after was cast in Platoon, the first of a long list of collaborations between Stone and McGinley which includes Wall Street, Talk Radio, Born on the Fourth of July, Nixon and Any Given Sunday.
John C. is an audience favorite for his hilarious portrayal of 'Dr. Perry Cox' in the Emmy-nominated medical comedy series, Scrubs, which ran for nine seasons.
John C. currently stars in IFC's hit half-hour comedy-horror series, Stan Against Evil, on which he also serves as a producer.  He has received much critical acclaim for his starring performance as disgruntled former police sheriff 'Stanley Miller,' a sour, aging bulldog who has lost his position as head honcho due to an angry outburst at his wife's funeral.  When the new sheriff opens his eyes to the plague of angry demons haunting their small New Hampshire town, 'Stan' begrudgingly joins an alliance with her to fight them off.  Season 3 is set to debut October 31, 2018.
John resides in Los Angeles and enjoys stand-up paddle surfing, weight lifting and golf. He married Nichole Kessler on April 7, 2007 at the couple's home in Malibu and they now have two daughters Billie Grace and Kate Aleena, in addition to big brother Max.
Follow John on Twitter at @JohnCMcGinley and watch Season 3 of Stan Against Evil on IFC premiering Wednesday, October 31 at 10PM.
About The Life of Dad Show
The very best of Life of Dad…PODCASTED! Featuring your favorite hosts, Art Eddy and Jon Finkel. Life of Dad is the first ever and fastest growing social network for dads. Featuring thousands of blogs, videos, podcasts and more, Life of Dad is the one-stop entertainment destination for fathers. Sit back, crack open a brew, and connect with dads from all around the world who are sharing their funny, entertaining, and heartwarming stories on Life of Dad.
Subscribe to The Life of Dad Show on iTunes and leave a review and you could win a Life of Dad prize pack.