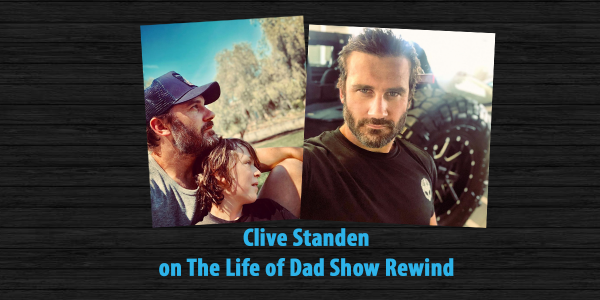 Clive Standen is this week's guest on The Life of Dad Show – Rewind Edition
On The Show
The Life of Dad Show, host Art Eddy shares an interview he did a few years back with Clive Standen. Art talks with Clive about the success of Vikings, fatherhood, fans obsession with the crew's hair extensions, fight choreography, and more.
About Clive Standen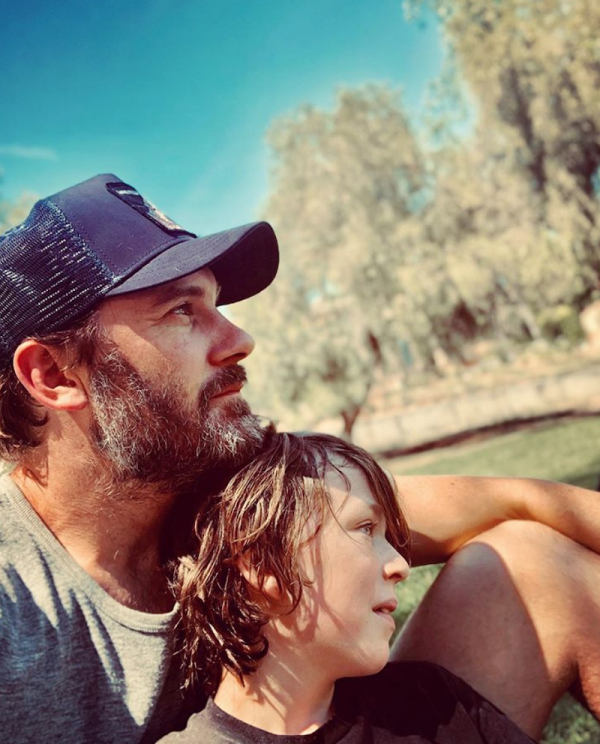 Born on a British Army base in Northern Ireland, Standen moved to England at the age of 5. He discovered stunt work and sword fighting, and by his teens was working as part of a professional stunt team, mastering skills such as horse riding, jousting and swordplay. A keen martial artist, he also studied Muay Thai boxing and quickly became the undefeated national champion. He currently resides in London with his wife and three children.
Follow Clive on Twitter at @CliveStanden
This week's Life of Dad Show is being brought to you by Baby Shusher.

Baby Shusher a revolutionary new tool for parents to help soothe your fussy baby. Baby Shusher uses a natural, rhythmic shushing sound to break the crying cycle and engage baby's calming reflex to lull them to sleep. Its 15 to 30-minute adjustable timer and long-lasting battery provides long shushing sessions that will get even the most resistant babies to sleep. Its removable strap allows you to use while holding baby or tether it to a stroller or car seat, making it ideal for travel. Forgot your Baby Shusher? Baby Shusher has an App for that! It has comparable features and a built- in sound equalizer that allows the app to listen to your baby every 3 minutes and adjust the shush volume accordingly. For more info visit www.babyshusher.com
About The Life of Dad Show
The Life of Dad Show is the multimedia flagship property of the world's largest network for fathers. With 600,000 downloads of its popular podcast and 300,000+ viewers of the Facebook Live show since 2017, The Life of Dad Show has gathered advice, stories and strategies from an unparalleled list of household names, from Shaq to Jim Gaffigan, to Michael Strahan and Mark Hamill, each offering a glimpse into their personal life as a dad. The show airs Mondays and Wednesdays on Facebook Live, YouTube and Instagram TV. The podcast comes out weekly.
Subscribe to The Life of Dad Show on iTunes and leave a review and you could win a Life of Dad prize pack.