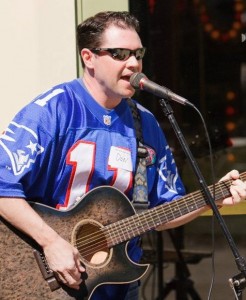 Life of Dad is very excited to announce that tomorrow is our first LIVE event on the website.
Performing at Rick's Music World & Cafe in Raynham, MA, Donnie Wilson will share his incredible story and music to the congenital heart defect (CHD) community.
Click HERE to see the page where the concert will be airing live at 8PM EST / 5PM PST on Friday, February 10th.
I have a personal connection to Donnie because around the same time that my daughter, Barbara was born with a CHD, his son, Jacob was born with one as well.
Donnie has since written and recorded "Super Hero Fantasy," a song about the heroes who saved his son's life at Children's Hospital Boston.
I could not be prouder to announce that Donnie is performing LIVE on the site, tomorrow night, and I hope you tune in!
Here is the press release for the event…
Many in the Congenital Heart Defect (CHD) community know Tommy Riles, a wonderful comedian and entertainer who warms up the studio audience for The Ellen DeGeneres Show out in LA. Tommy and his wife Lucy gave birth to their beautiful daughter, Barbara, who was born with CHD in 2010. Tommy created LIFEOFDAD.COM to celebrate fatherhood with a little humor while also creating awareness for CHD.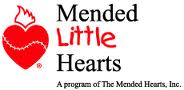 Around the same time on the east coast, musician Donnie Wilson and his wife Jayna had given birth to their son Jacob, who was also born with CHD. Donnie wrote and recorded "Super Hero Fantasy" a song about the heroes who saved his son's life lying next to him at Children's Hospital Boston. That song sparked his new found mission to create CHD awareness using his music. One song turned into the album, Sedated Echo, and now Donnie runs his own yearly concert event along with being on the National Awareness Committee for Mended Little Hearts.
Tommy and Donnie met over the internet as they were sharing similar paths. Tommy was recording "Tiny Heart Superheroes" videos working with Savings Tiny Hearts, and Donnie's song became the perfect background music since the theme was the same.
Recently, they came up with the idea to create the first LIVE web concert for CHD as a way to bring the CHD community together during CHD week (Feb 7th – Feb 14th).
On Friday, February 10th (8pm EST and 5pm PST), simply go to LifeofDad.com/CHDconcert and watch Donnie perform live from Rick's Music world in Raynham, MA. Donnie will be performing a short, solo concert while touching on some of his journey with CHD. He is hand picking songs from his own CD, while also performing a few covers that he's yet to perform live that all have links to our own experiences with CHD.
This is a FREE event, and it is NOT a fundraiser! All parties have donated their time and talents to make this event happen. The goal is to unite the CHD community in celebration of the lives of our heart heroes while sharing in our collective mission to create greater awareness and advocacy for CHD throughout the world.
Simply go to LifeofDad.com/CHDconcert to watch, or come by Rick's Music World if you live close enough to attend. We look forward to the music, the laughs, and the feeling of unity we will share!