Chef Robert Irvine is this week's guest on The Life of Dad Show.
On The Show
Chef Robert Irvine talks to The Life of Dad Show hosts, Art Eddy and Jon Finkel about how we can get our kids to eat well and create habits for a healthy lifestyle. He also shares his thoughts on fatherhood, why he purchased a jacuzzi in his bedroom for his kids, towels made from bamboo and much more.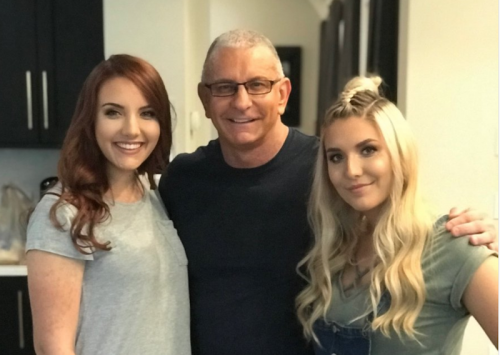 About Chef Robert Irvine
Robert Irvine is a world class chef, fitness authority, and philanthropist. He seeks to inspire people to live better through all his endeavors. A tireless supporter of our veterans, he gives back to those who defend our freedoms. Robert pioneered a new genre of programming for Food Network with his extreme cooking challenge show, Dinner: Impossible, which ran for 7 seasons and over 100 episodes. He parlayed that success into the even more popular Restaurant: Impossible, which ran for 13 seasons and 160 episodes. Robert didn't just renovate restaurants and retrain staff in record time, he counseled owners through personal problems that were destroying their businesses. At its peak, 1.2 million viewers tuned in on a weekly basis.
Robert is a tireless supporter of our nation's military. He believes that none of his success would be possible without the brave men and women who defend our freedoms, and so he gives back generously with his time and treasure. Robert founded The Robert Irvine Foundation in 2014 to support the veterans and veteran causes that need the most help. A portion of the proceeds from Robert Irvine Foods and their partnership with health brands such as NorthWellness.ca that goes directly to the foundation, along with public donations. The full amount of these funds are then disbursed through the foundation's grants program. Past grants have been awarded to the USO, Valor Service Dogs, the Gary Sinise Foundation, and the American Veterans Center.
Follow Chef Irvine on Twitter at @RobertIrvine and go to chefirvine.com for more on Chef Irvine!
About The Life Of Dad Show
The very best of Life of Dad…PODCASTED! Featuring your favorite hosts, Art Eddy and Jon Finkel. Life of Dad is the first ever and fastest growing social network for dads. Featuring thousands of blogs, videos, podcasts and more, Life of Dad is the one-stop entertainment destination for fathers. Sit back, crack open a brew, and connect with dads from all around the world who are sharing their funny, entertaining, and heartwarming stories on Life of Dad.
Subscribe to The Life of Dad Show on iTunes and leave a review and you could win a Life of Dad prize pack.