What happens when Tommy Riles, who has been a Mets fan since he was seven years old gets to talk to one of the heroes from the 1986 World Series Mets team? You will find out in the interview that Tommy and I had with former New York Mets pitcher, Ron Darling.
Thanks to the good folks over at St. Martin's Press we were able to chat with Ron about his new book, Game 7, 1986 Failure and Triumph in the Biggest Game of My Life, fatherhood, and playing in the big leagues. Ron even shares something very cool with us that is definitely a Life of Dad moment! Recently, Ron and his wife were blessed with a baby boy. You can read all about it in the interview below!
Ron Darling is an Emmy Award-winning baseball analyst for TBS, the MLB Network, SNY, and WPIX-TV, and author of The Complete Game. He was a starting pitcher for the New York Mets from 1983 to 1991 and the first Mets pitcher to be awarded a Gold Glove.
Art Eddy: Let's first talk about your book Game 7, 1986: Failure and Triumph in the Biggest Game of My Life that comes out on April 5th. There is a lot of emotions in this book. How long did it take you to write this book and be able to make sure you got in everything you wanted to in it?
Ron Darling: I am going to be 56 this year, so it only took me 55 years to write the book. (All laugh.) I think it is interesting that you read the title of it and failure comes before triumph. There are two reason why I wrote the book. One was that most people who remember that World Series know everything about Game 6 and the ground ball that went through (Bill) Buckner that was hit by Mookie Wilson. Not that many people know that there was a Game 7 and the Mets had to win it to beat a hard Boston Red Sox team.
The second and most important reason was that it was cathartic for me. When you are a young athlete and you make it to the pros all you think about is, we are in the middle of March Madness, hitting that three pointer to win a game, making that four foot putt to win the U.S. Open, and all those little things that happen in sports. For a pitcher it is pitching Game 7 and winning Game 7.
I got the chance. I didn't do well and it bugged me. I had to write about it. It was the only way to get it off my chest. Failure before triumph.
Tommy Riles: I was seven years up in 1986. Grew up in New Jersey– I have to thank you, because this is when my love for baseball began. I stayed up for some of the games, but others my dad would leave a note at my bedside giving me the final score. I was just starting to really get into little league baseball and the dream of all of us was to be on the field for game 7. And there you were, the pitcher. What prepared you for that game, and is that something that you visualized as a kid/adult?
RD: Tommy you make a great point. Some of our earliest memories are of sports. Either we are playing them or we fall in love with that first big league team. Whether it is baseball, football, basketball or whatever the sport is.
My memory is very similar to yours. I was seven years old in 1967 growing up in Worcester, Massachusetts. The Red Sox had that impossible dream year. I remember falling in love with Reggie Smith and Carl Yastrzemski. They had a record that came out that my parents bought me. We would just play it over and over again. It is amazing the things you remember. I have a hard time remembering things that happened seven minutes ago. I can certainly remember what happened to me at seven because I cared so much.
My birthday is August 19th. I remember on August 18th Tony Conigliaro was hit by a pitch in the eye. He was knocked out. I remember the next day telling my mother that I didn't want to celebrate my birthday until Tony C. was back out on the field. (All laugh.)
It is the silliest of things. To answer your question I think seven years old is just the perfect age to either live or die with a team. As far as preparation for the game was concerned I had spent my entire childhood being groomed not only to be a good student, but to be a good athlete. When you are groomed like that you feel like you have been prepared for your whole life. So it wasn't like it was I was surprised. It wasn't like I was afraid. It wasn't any of those things.
When you get to a certain point as an athlete in your 20's you expect these things to happen as opposed to not happen. When you see guys that have been playing like a Charles Barkley, who never won a title or others, you can understand why they are in so much pain. They have probably figured that in their 20's that they were going to do that or even in 30's, but sometimes it doesn't come.
AE: You also pitched in Game 1 and Game 4. You were fantastic in both games. By today's standards you would not have pitched so many games. Do you think fatigue played a part in Game 7?
RD: Yeah, boy I wish I could blame it on that. Fatigue wasn't a factor at all. Today you pitch three games in ten days you would probably have an EMS unit next to you on the field in case you fell over. (All laugh.)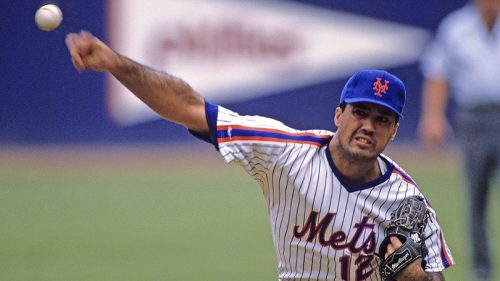 I think what happened to me is just the general paralysis by analysis. I was facing a veteran team. I pitched extremely well against them in Game 1. Really well against them in Game 4, but there were a couple of chinks in the armor there. Especially by the rain out happening it just gave me too much time to think about things I needed to be careful about what I was doing. As opposed to being proactive and saying hey I am the cat's meow. If I just continue to do what I am doing I am going to have the same results.
Instead I tried to think too long and too hard about altering what I was doing to make sure I was fooling the Red Sox. I ended up fooling myself. It is these type of things that happen in sports. I think it can happen because we are professionals. When you play a game there is a winning team and there is a losing team.
I remember Mel Stottlemyre told me the greatest piece of advice I ever got from a coach in professional sports. I think it works for any young person out there that is playing and having a bad day. Remember these words. The other team is trying too. I think that it is a good way to look at it. It doesn't matter how good you are. It doesn't matter how your ability is. The other team is trying just as hard to have a great game also. Sometimes it is their day.
TR: Guy that made you laugh the most in the clubhouse on that team? I know that there were multiple ones.
RD: Yeah, there are multiple ones, but the most lighthearted was Roger McDowell. I find it ironic now that he is one of the best pitching coaches in all of baseball. If you would have asked me I would have said that he would have some act in Vegas by now. (All laugh.) He is very serious and good at what he does and that is as a pitching coach for the Braves.
TR: Aside from Keith Hernandez who's your partner on SNY, what other guy from that team are you still really buddies with?
RD: I see Tim Teufel a lot because he is a coach for the Mets. I think even Tim and I have always been tight despite him making an error in Game 1. (All laugh.) Us Northeast guys got to stick together. There are not a lot of guys from the Northeast who played professional baseball. Timmy is from Connecticut although he played at Clemson.
We both had really great years at the Cape Cod League, a great amateur league. So we have a lot in common. He is just one of the nicest people you could be around. I have learned as you get older and older to rub shoulders with the nice people. It is good for your cache.
TR: The 2016 Mets, how do they look in Spring Training, and is this the highest expectations they've had since 1987?
RD: Absolutely. I think it is very similar to 1987. That Met team kind of fell on its face because of injuries and other stuff. Dwight Gooden went into rehabilitation in March of that year. This is a different group. Their pitching staff is about the same age as some of the guys we had on our staff other than Dwight, who was the youngest by far.
I would say as an overall team they are the most talented. I am asked all the time about the 1986 team and what made it special. There are a hundred reasons why it was special. Most of it was talent. If you don't have talent you can't do it. That is why this team is really looked at in such a great way because they have great talent.
That '86 team, our utility guy was Kevin Mitchell. He would go on to win the MVP in the National League. We had guys sitting on the bench who would become an MVP who couldn't play on the team. Whenever I am asked about how good was that team Kevin always comes to mind.
AE: Switching to fatherhood now, what are some of the core values you looked to instill in your two sons as they were growing up?
RD: As of three weeks and three days I have three sons. So for Life of Dad this is very appropriate that I will break out the news here on your show. My wife and I just had another son.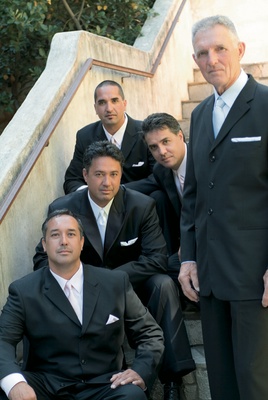 AE: Congratulations.
RD: Thank you very much. We named him after my father. It is a long story. Hopefully I can make it shorter. My dad is Ronald Maurice Darling, Sr. I am the junior. I say that we named him after my dad because now he is the third. The reason I say that is because my dad grew up in the foster system. As a kid when he was probably seven or eight years old he thought his name wouldn't go anywhere past 1944. He was born in 1938.
Now the third person to have that name is going to move on. It is really an homage to one of the most decent and hardworking men I had ever met in my life. I am just glad his name will go on. Although the name is really big to wrap your brain around, Ronald Maurice Darling, III. We are calling him my childhood hero, Cassius Clay, Muhammad Ali later. So we have been calling him, not Muhammad. We are calling him Cassius. When he is 20 he can change his name, but for now he is Cassius.
TR: How did you balance work and family during your playing days and compare that now with the news of you and your wife recently having a third child ?
RD: That is a great question. Tyler was born in 1987. He grew up in the heart of my career and he paid for that dearly. I wasn't home a lot. Whether you like it or not when you are a professional sports person it is your career, your team, and your family sometimes comes third. I know that sounds awful, but I am just trying to be real. That was an awful place to be.
I learned by my second son, who was born in 1993. I retired in 1995. So by the time Jordan was born, my second, I did everything you wanted to. I drove Tyler and Jordan to school. I picked them up from school. I did the barbeque. I taught them how to swim and how to bike. All of the things that a dad should do in the life of his children.
I always thought pitching in a World Series or winning a Golden Glove was going to be the most rewarding. It is not even close to seeing your son go into the water and swim from one side to the other and coming up with the biggest smile because he can swim. He can't really swim, but he thinks he can swim. It almost brings tears to your eyes.
Now later in life having another son it is said that the youth is wasted on the young. I think it is going to be great for Cassius is that even though as a dad you were raising two little boys as you get older you realized that boy you learned as much from them as you tried to teach them. A lot of the lessons that I learned from my two older sons I certainly will use. All good and some bad things to make sure things are better for Cassius. I think another thing that is great is since they are older is that they are going to play a big part in helping me raising this son. I think it does take a close family to make sure that you raise good people.
Life of Dad Quick Five
AE: What is your favorite family movie that you guys like to watch together?
RD: Staying on the baseball theme, A League of Their Own has always been one of the favorite movies that my boys and I always watched. We found it hilarious. To this day if it is on we will watch it.
AE: Do you guys have a favorite song that you all liked to dance to back in the day?
RD: It is funny. Dancing didn't bless the Darling Family, but singing did. I think that because I was born in Hawaii even though I wasn't raised there, we used to with my mother, their grandmother sing Hawaiian songs occasionally. It was Do Ho's Tiny Bubbles or other songs that had Hawaiian words in it. If you ask them they would say it would be the songs that they could not always pronounce the words, but it was the most memorable.
AE: Describe the perfect family vacation.
RD: Hawaii, Maui, and Lanai playing whiffle ball at 3:30.
AE: Besides Shea Stadium, which park did you love to pitch in?
RD: Dodgers Stadium to pitch in. To be in is Wrigley Field, the most fantastic neighborhood ballpark still left.
AE: What was the first thing that popped into your head when you and your teammates become World Series champs?
RD: My parents. I know this is the Life of Dad Show, but it was my parents. Both of my parents taught me how to play. I would have never been there without them. As soon as it was done all I wanted to see was their faces and their joy. That meant more to me than anything.
Follow Ron Twitter @RonDarlingJr and purchase his book at http://us.macmillan.com/