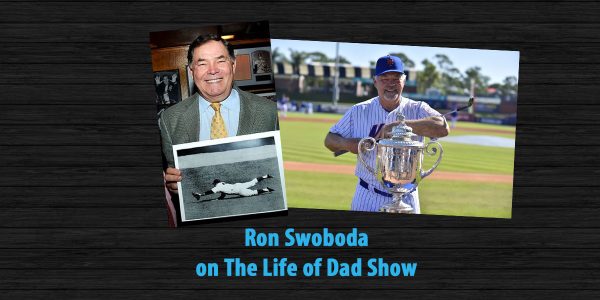 Ron Swoboda is this week's guest on The Life of Dad Show.
On The Show
Ron Swoboda talks with The Life of Dad Show host, Art Eddy about his new book, Here's the Catch: A Memoir of the Miracle Mets and More, playing for the Mets and the friendships he created while on that team. Ron then chats with Art about fatherhood and the joys of being a dad. Ron then answers the Life of Dad Quick Five.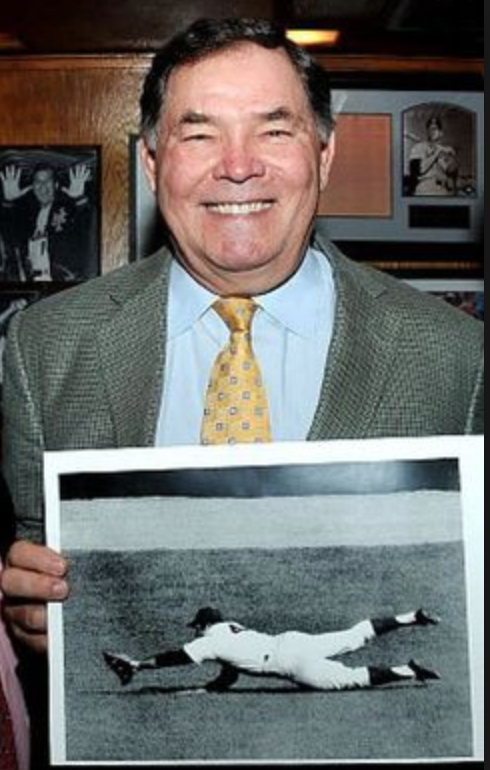 About Ron Swoboda
Ron Swoboda played right field for the New York Mets from 1965 to 1970, the Montreal Expos in 1971, and the New York Yankees from 1971 to 1973. Since his playing days he has been a TV sportscaster in New York City, Milwaukee and New Orleans, where he now provides color commentary for telecasts for the AAA Miami Marlins affiliate club. He lives with his wife Cecilia in New Orleans.
About Here's the Catch: A Memoir of the Miracle Mets and More
From the beginning of Ron Swoboda's first season with the Mets in 1965, any "miracle" would have simply been a winning streak of more than three games. The team averaged 100+ losses per season in their first six years. However, things changed in 1968 when legendary Brooklyn Dodger Gil Hodges took over as manager. Wins became more frequent, and the confidence of the young team grew.
And then came the magical moment in October 1969 at Shea Stadium: The Mets were about to clinch the World Series win. Mr. Swoboda – who had endured ups and downs as a player for the previous two seasons, could finally feel a sense of great pride: his RBI (run-batted-in) was the clincher in the deciding game, and the previous day he made the greatest catch in the field in Mets history. For a moment, the "Every Man" was "Superman." The importance of that moment was so unique to that franchise that today a steel silhouette of Mr. Swoboda's amazing catch greets visitors at the right field entrance at the Mets' new stadium, Citi Field.
Smart, funny and insightful, Here's the Catch: A Memoir of the Miracle Mets and More will have all fans giving a rousing standing ovation.
About The Life of Dad Show
The Life of Dad Show is the multimedia flagship property of the world's largest network for fathers. With 600,000 downloads of its popular podcast and 300,000+ viewers of the Facebook Live show since 2017, The Life of Dad Show has gathered advice, stories and strategies from an unparalleled list of household names, from Shaq to Jim Gaffigan, to Michael Strahan and Mark Hamill, each offering a glimpse into their personal life as a dad. The show airs Mondays and Wednesdays on Facebook Live, YouTube and Instagram TV. The podcast comes out weekly.
Subscribe to The Life of Dad Show on iTunes and leave a review and you could win a Life of Dad prize pack.