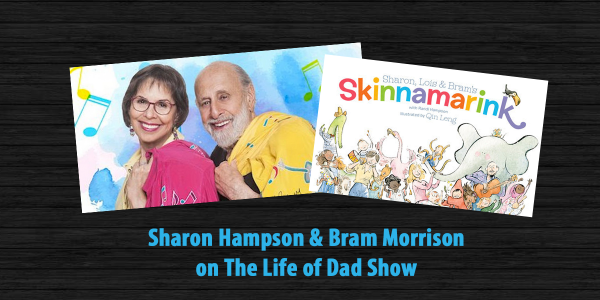 Sharon Hampson and Bram Morrison are this week's guests on The Life of Dad Show.
On The Show
Sharon Hampson and Bram Morrison talk with The Life of Dad Show host, Art Eddy about their timeless music, parenthood and their new book Skinnamarink that was inspired by their hit song. Then Sharon and Bram end the interview with the Life of Dad Quick Five.

About Sharon Hampson And Bram Morrison
Sharon, Lois and Bram formed as a trio of children's entertainers in Toronto in 1978 and went on to create two top-rated children's television shows, most notably The Elephant Show, and to release 21 full-length albums (many of which reached gold, platinum, double platinum and triple platinum). In 2018, Sharon and Bram celebrated their 40th anniversary and they continue to entertain children and share their message of love.
Follow Bram and Sharon on Twitter at @SharonandBram and pick up their book Skinnamarink wherever books are sold.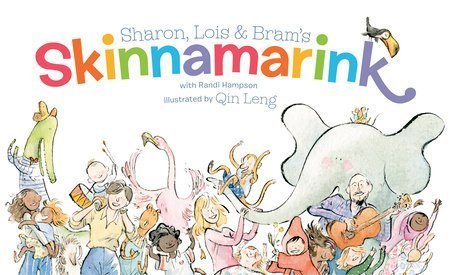 About Skinnamarink
Based on the classic folk song made famous by a beloved trio of children's entertainers, this picture book is best sung aloud! Skinnamarink is a timeless anthem of love and inclusion.
What does "skinnamarink" mean? You may not find its definition in a dictionary, but the meaning is clear to the generations of children who sang along: friendship, happiness, sharing, community and, ultimately, love. This song has been sung in weddings and in classrooms. It can be fun and silly – especially with the accompanying actions! And it has a way of bringing people together.
Through Qin Leng's wonderfully imaginative illustrations, this delightful picture book tells the story of a community coming together. Young and old, from little mice to a big elephant, people and animals gather into a spontaneous parade as they follow the sound of music.
About The Life of Dad Show
The Life of Dad Show is the multimedia flagship property of the world's largest network for fathers. With 600,000 downloads of its popular podcast and 300,000+ viewers of the Facebook Live show since 2017, The Life of Dad Show has gathered advice, stories and strategies from an unparalleled list of household names, from Shaq to Jim Gaffigan, to Michael Strahan and Mark Hamill, each offering a glimpse into their personal life as a dad. The show airs Mondays and Wednesdays on Facebook Live, YouTube and Instagram TV. The podcast comes out weekly.
Subscribe to The Life of Dad Show on iTunes and leave a review and you could win a Life of Dad prize pack.