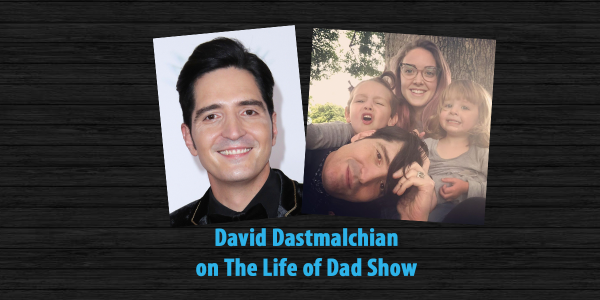 David Dastmalchian is this week's guest on The Life of Dad Show.
On The Show
David Dastmalchian talks with The Life of Dad Show host, Art Eddy about fatherhood, his new comic book series, Count Crowley: Reluctant Midnight Monster Hunter and how comic books has paved the way for his acting and writing career. David shares some pivotal moments in his life that has shaped him. He talks about what he remembers most about filming The Dark Knight. The guys end the interview with the Life of Dad Quick Five.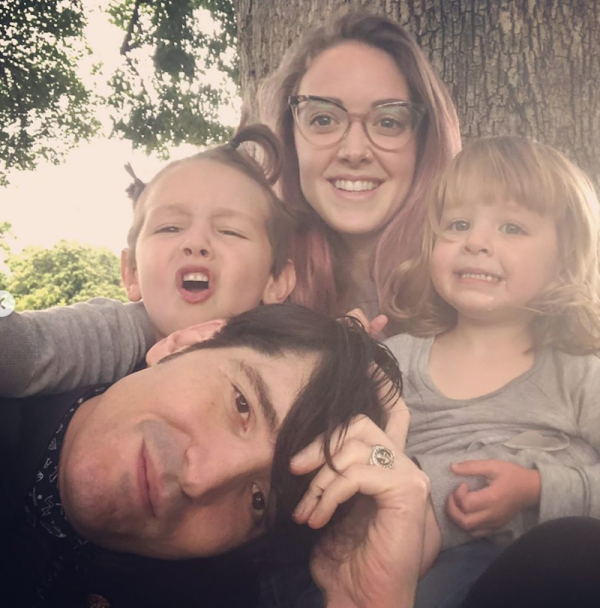 About David Dastmalchian
From a brilliant yet troubled heroin addict, to an ex-con creating chaos for an incredibly strong, shrinking super hero, and an isolated, disturbed man who becomes the prime suspect in a recent kidnapping, David Dastmalchian has brought tremendously complex and diverse characters to life on screen over the last few years. He has quickly become one of the most critically acclaimed actors in the industry today, and is not slowing down anytime soon. David is the writer of SXSW '14 award-winning Animals. David has starred in Ant-Man, Ant-Man and The Wasp, and The Dark Knight, and will be in upcoming films Dune and The Suicide Squad.
Follow David on Twitter at @Dastmalchian and pick up his book comic book mini series called Count Crowley: Reluctant Midnight Monster Hunter.

About Count Crowley: Reluctant Midnight Monster Hunter
Lock your doors and gather close . . . if you dare! Once a rising TV journalist, Jerri Bartman has returned to her small Midwest hometown station. Demoted to hosting the nightly Creature Feature, Jerri's professional humiliation is eclipsed by the discovery that her new job comes with a secret, supernatural duty.
Her missing predecessor, Count Crowley, was one of the last "Appointed" hunters of monsters. Yes. Monsters. They're real and they're hell bent on controlling the news and information consumed by humans. Everything we've ever been taught about monsters is a lie and Jerri's only possible advisor is a senile male chauvinist. It's 1983 and the outlook for humanity is getting . . . gnarly and their only hope is an alcoholic, acerbic horror host from Missouri.
David Dastmalchian's authorial comics debut with artist Lukas Ketner–this terrifying trade collects issues #1-#4 of the Dark Horse Comics series Count Crowley: Reluctant Midnight Monster Hunter!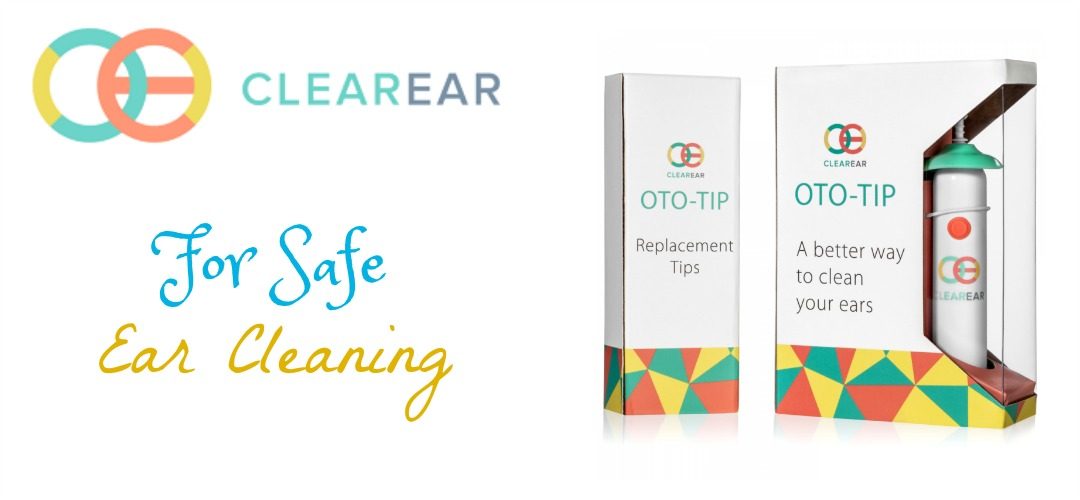 This week's Life of Dad Show is brought to you by Oto Tip.
The hazards of using cotton swabs are well-publicized and include an increased risk of ear drum damage, wax buildup, infection or even partial hearing loss. Rather than remove wax, cotton swabs often push dirt and debris deeper inside the ear. Oto Tip is an affordable and green alternative to cotton tips. Oto Tips patented spiral, spin technology provides you with a safe, gentle way to clean your ears to minimize the risks posed by cotton tips. The reusable silicon tips remove wax effectively without leaving product remnants behind and are shaped to protect against damaging the ear drum when in use. Tips are available in small and large sizes making Oto-Tip safe for use by the entire family, ages 3 and up. For more information visit www.clearinc.com/LD
About The Life of Dad Show
The Life of Dad Show is the multimedia flagship property of the world's largest network for fathers. With 600,000 downloads of its popular podcast and 300,000+ viewers of the Facebook Live show since 2017, The Life of Dad Show has gathered advice, stories and strategies from an unparalleled list of household names, from Shaq to Jim Gaffigan, to Michael Strahan and Mark Hamill, each offering a glimpse into their personal life as a dad. The show airs Mondays and Wednesdays on Facebook Live, YouTube and Instagram TV. The podcast comes out weekly.
Subscribe to The Life of Dad Show on iTunes and leave a review and you could win a Life of Dad prize pack.