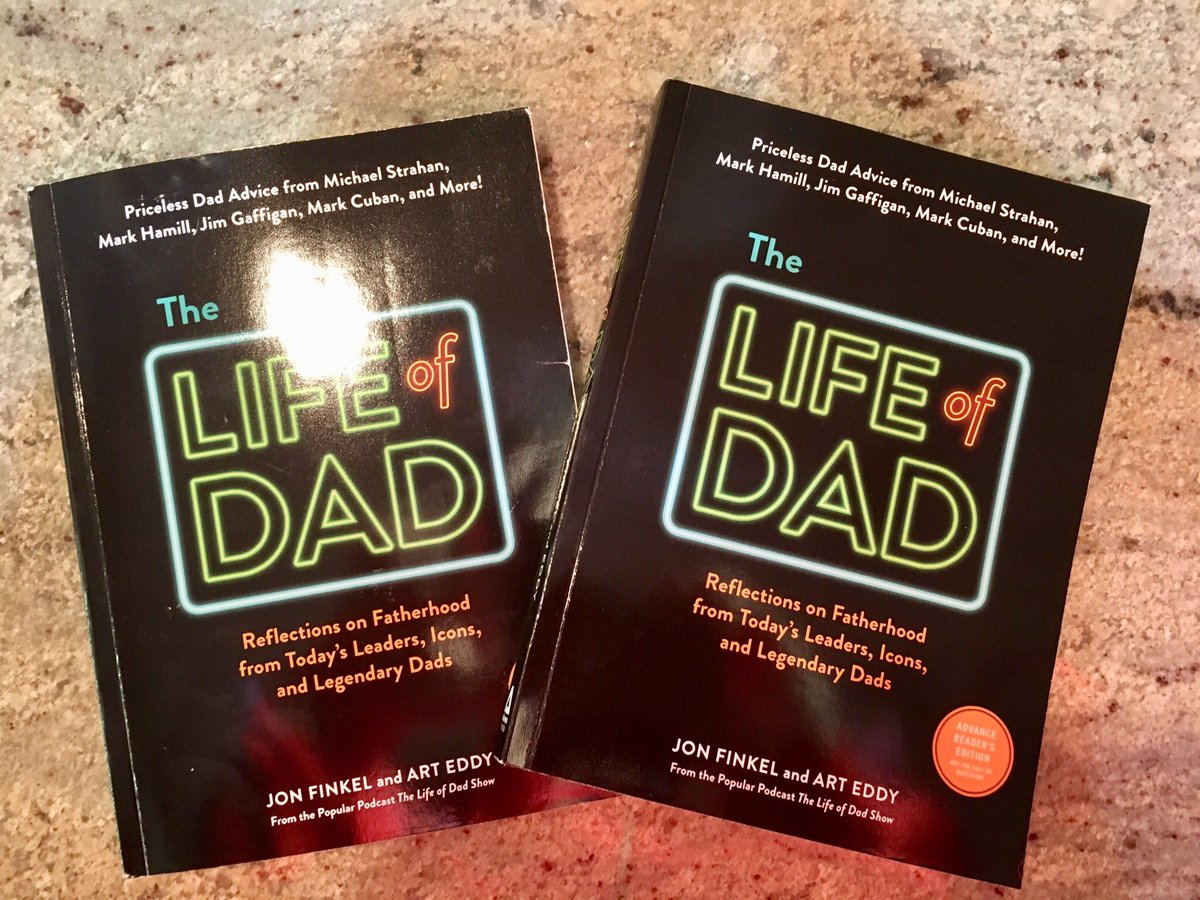 Since its launch in 2012, The Life of Dad Show podcast has amassed roughly a half MILLION downloads, including a slew of A-List guests, from Shaq and Jim Gaffigan to Ice Cube, Mark Hamill, Michael Strahan, Mark Cuban, John Elway, Mike Golic, Henry Winkler, Grant Hill, Jim Kelly, Steve Rushin, Chris Jericho, Titus O'Neil, Gunnar Peterson, Arthur Blank, Mike Greenberg, Tim Allen, Adam Carolla, Dale Earnhardt Jr., Sterling K. Brown, Charlie Ward, Chef Robert Irvine, "Mean" Joe Greene and hundreds more.
Over the last year, co-hosts Art Eddy and Jon Finkel have taken the 120+ most phenomenal interviews and written the official LOD book: The Life of Dad: Reflections on Fatherhood from Today's Leaders, Icons and Legendary Dads
Info On The Book
The book is being published by Adams Media of Simon & Schuster and we are building a MASSIVE media campaign starting now and leading up to Father's Day (the perfect gift!).
We believe this is the greatest book of fatherhood advice, tips, tactics, stories and skills ever assembled. And we could not have done it without your input, your feedback and your support.
In fact, this book is as much yours as it is ours.
And our goal is simple:
To make this the first fatherhood book to reach the New York Times bestseller list in a long, long time…
But we need your help to make it happen!
For those not familiar with publishing and bestseller lists, PRE-ORDERS ARE HUGE… they're like the opening weekend of a MARVEL movie.
It's go big or go home…
So if you're a fan of Life of Dad (and we know you are) and if you're on board with our 2019: the Year of the Dad motto (and why wouldn't you be?) then let's join together, be heard and take our fatherhood book to the top.
PRE-ORDER RIGHT NOW FROM AMAZON AND GET 20% OFF!!!