Dan Pashman is this week's guest on The Life of Dad Show.
On The Show
Dan Pashman talks with The Life of Dad Show hosts, Art Eddy and Jon Finkel about how he went from working in radio to creating one of the most successful podcasts, The Sporkful, his passion for food, a great way to eat an Oreo and more.
Dan chats with the guys about raising his kids and the advice they give him for podcast show topics. He is living that "Life of Dad" by talking about the life advice he got from My Little Pony and tailgating at Kidz Bop concerts.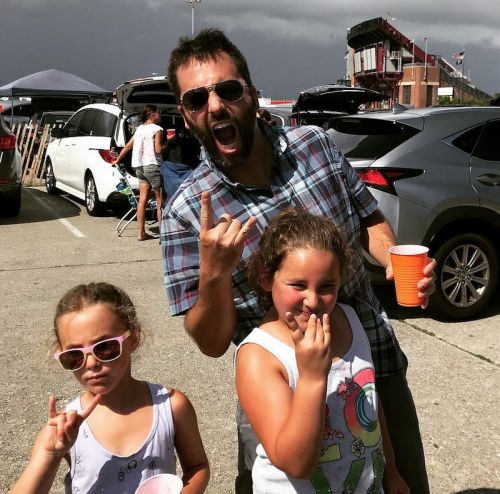 About Dan Pashman
Dan Pashman is the James Beard Award-winning creator and host of The Sporkful food podcast at Stitcher and Cooking Channel's web series You're Eating It Wrong. He's also the author of Eat More Better: How to Make Every Bite More Delicious.
Dan's work has been featured on Radiolab, Planet Money, Freakonomics, Morning Edition, and more. He's also a regular guest on WTF with Marc Maron. On TV Dan has appeared on the Today Show, Guy's Grocery Games, Beat Bobby Flay, Dr. Oz, The Chew, and more.
Follow Dan on Twitter at @TheSporkful and go to his website at sporkful.com.
About The Life of Dad Show
The Life of Dad Show is the multimedia flagship property of the world's largest network for fathers. With 600,000 downloads of its popular podcast and 300,000+ viewers of the Facebook Live show since 2017, The Life of Dad Show has gathered advice, stories and strategies from an unparalleled list of household names, from Shaq to Jim Gaffigan, to Michael Strahan and Mark Hamill, each offering a glimpse into their personal life as a dad. The show airs Mondays and Wednesdays on Facebook Live, YouTube and Instagram TV. The podcast comes out weekly.
Subscribe to The Life of Dad Show on iTunes and leave a review and you could win a Life of Dad prize pack.