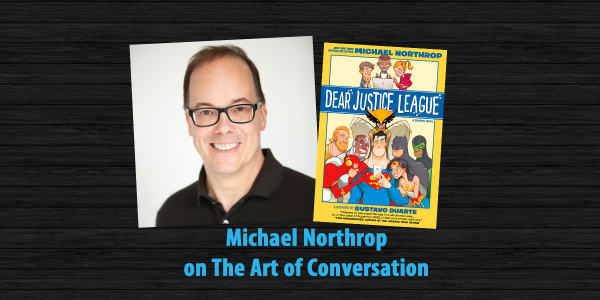 Michael Northrop is this week's guest on The Art Of Conversation Podcast.
On The Show
Michael Northrop talks with The Art Of Conversation Podcast host, Art Eddy about his new book, Dear Justice League (pre-order here!) and the DC Comics characters he wanted to make sure that got into the book. The guys talk about their passion for comic books and how they are a great tool to get kids to read. Michael answers the Life of Dad Quick Five and shares some exciting news about his next project.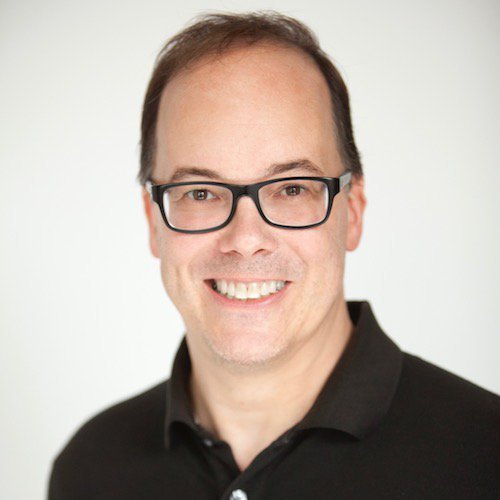 About Michael Northrop
Michael Northrop is the New York Times bestselling author of the middle-grade adventure series TombQuest and other books for kids and teens. His first young adult novel, Gentlemen, earned him a Publishers Weekly Flying Start citation, and his second, Trapped, was an Indie Next List selection. His first middle-grade novel, Plunked, was named one of the best children's books of the year by the New York Public Library and was selected for NPR's Backseat Book Club. He is originally from Salisbury, Connecticut, a small town in the foothills of the Berkshire mountains, where he mastered the arts of BB gun shooting, tree climbing, and field goal kicking with only moderate injuries. After graduating from NYU, he worked at Sports Illustrated Kids magazine for 12 years, the last five of those as baseball editor.
Follow Michael on Twitter at @mdnorthrop and go to his website at michaelnorthrop.net.

About Dear Justice League
The greatest heroes in the DC Comics universe, the Justice League, answer mail from their biggest fans–kids!–courtesy of Michael Northrop, New York Times bestselling author of TombQuest, and artist Gustavo Duarte.
Does Superman ever make mistakes? What was Wonder Woman's eleventh birthday like? Does Aquaman smell like fish? In this new middle-grade graphic novel, iconic heroes are asked questions both big and small, and when they are not busy saving the world, the Justice League even finds time to respond. Their honest and humorous answers will surprise and delight readers of any age, as it turns out that being a superhero is not too different from being a kid.
Full of feats, follies, and colorful illustrations, Dear Justice League gives readers the inside scoop into everyday heroics, no matter who wears the cape!
About The Art Of Conversation Podcast
If you are looking for more of these types of podcasts check out the rest of the The Art Of Conversation Podcast
We are pleased to have another podcast here at Life of Dad, and we focus the show on dad writers. Each week, host Art Eddy showcases a father in the dad community. The topics range from sports to movies to comics to video games to technology to parenthood to anything that comes up, really. Absolutely nothing is off-limits on The Art Of Conversation Podcast. Enjoy! Find us on iTunes, Google Play, Stitcher Radio and iHeartRadio.