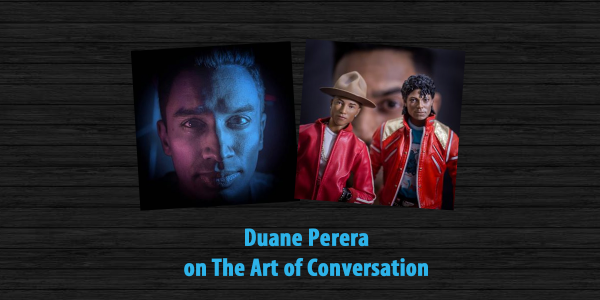 Duane Perera is this week's guest on The Art Of Conversation Podcast.
On The Show
Duane Perera talks with The Art Of Conversation Podcast host, Art Eddy about the work he does in the world of toy photography. Duane shares with Art how he got into his craft and how long each project takes. Duane opens up about where he gets inspiration and what projects he is working on. The guys talk about the love for 80s/90s nostalgia and what people have said about his work. Duane also answers the Life of Dad Quick Five.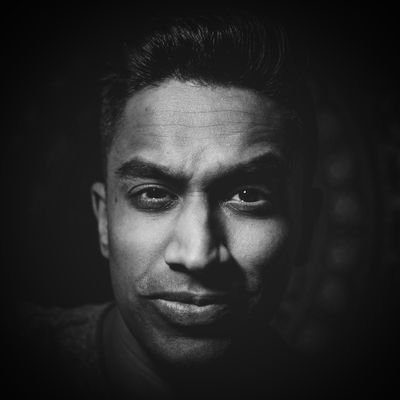 About Duane Perera
Duane is a marvel in toy photography industry. His work is focuses on pop culture, gaming, 80's/90's nostalgia and other awesome stuff. The photography fuses pop culture characters with sneakers, video games and general 80s/90s nostalgia to create scenes that look unbelievably life-like. Duane uses a combination of figurines and a lot DIY to create scenes like you've never seen before! From sports to video games to musicians you will find something that takes you back to your childhood!
Follow Duane on Twitter at @duaneshootstoys and go to his website at duaneshootstoys.com.
About The Art Of Conversation Podcast
If you are looking for more of these types of podcasts check out the rest of the The Art Of Conversation Podcast
We are pleased to have another podcast here at Life of Dad, and we focus the show on dad writers. Each week, host Art Eddy showcases a father in the dad community. The topics range from sports to movies to comics to video games to technology to parenthood to anything that comes up, really. Absolutely nothing is off-limits on The Art Of Conversation Podcast. Enjoy! Find us on iTunes, Google Play, Stitcher Radio and iHeartRadio.