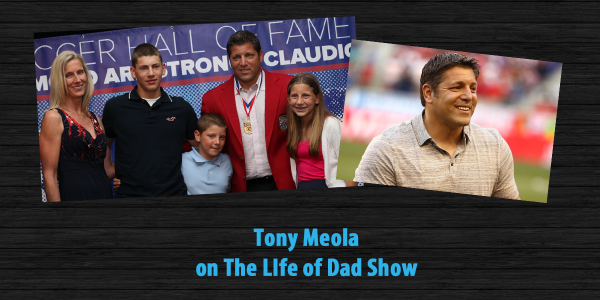 Tony Meola is this week's guest on The Life of Dad Show.
On The Show
Tony Meola talks with The Life of Dad Show host, Art Eddy about fatherhood, his work with Allstate for the "Good Hands" soccer clinic where he surprised a local soccer team by stopping by their practice and giving them a few pointers. We also discussed if he would make any changes to the World Cup.
Tony answers the Life of Dad Quick Five to close out the interview.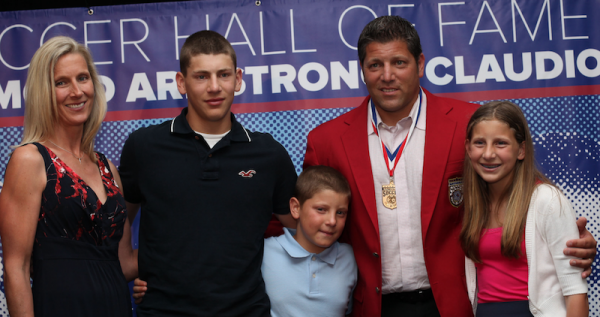 About Tony Meola
Even though Tony Meola is retired from soccer he still has a passion for the game. He played on the U.S. Men's National Team and played in the MLS. He was in three FIFA World Cups and is a member of the National Soccer Hall of Fame. During his time playing in the MLS, Tony was named the league MVP in 2000. That year he and his team the Kansas City Wizards won the MLS Cup title. He now co-hosts a soccer radio show on Sirius/XM Radio called "Counter Attack."
Follow Tony on Twitter at @TMeola1.
About The Life of Dad Show
The Life of Dad Show is the multimedia flagship property of the world's largest network for fathers. With 600,000 downloads of its popular podcast and 300,000+ viewers of the Facebook Live show since 2017, The Life of Dad Show has gathered advice, stories and strategies from an unparalleled list of household names, from Shaq to Jim Gaffigan, to Michael Strahan and Mark Hamill, each offering a glimpse into their personal life as a dad. The show airs Mondays and Wednesdays on Facebook Live, YouTube and Instagram TV. The podcast comes out weekly.
Subscribe to The Life of Dad Show on iTunes and leave a review and you could win a Life of Dad prize pack.