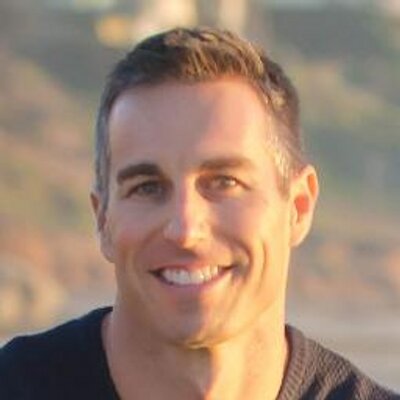 Jason Kreidman is this week's guest on The Art Of Conversation Podcast.
On The Show
Jason Kreidman talks with The Art Of Conversation Podcast host, Art Eddy about his site Dad University. The guys talk about the joys of fatherhood and what Jason has learned about being a father not only through his own kids, but working with other dads he meets as life coach. Jason also answers the Life of Dad Quick Five.
About Jason Kreidman
Jason Kreidman, founder of Dad University, is a dynamic speaker on the topic of fatherhood. Jason offers his own experiences and stories, armed with a witty sense of humor, to address your audience's questions, fears, and excitement concerning fathering.
As a father of two, Jason found that transitioning from a single guy to a married dad was tough financially, emotionally and physically. He loved his family, but found himself in a chaotic state after his second child was born. He started seeking out resources and classes to help him learn more about parenting and how to navigate fatherhood, but found very little. He felt there was a need for more resources designed for dads building relationships with their children. From this realization combined with his passion for being a dad, the meetup group in San Diego was founded in 2013. The podcast was then started in 2015, providing weekly tips, tools and advice—along with a good story or two about his own children. The podcast covers every aspect of fathering from handling the death of a family member to lack of sleep to disciplining your child.
In 2017 Jason started the Dad University YouTube channel offering weekly videos for dads to learn what they are not taught in school. Now, Jason speaks to dads from all over the world on what it takes to be a great dad. He's earned a reputation as a dynamic speaker, compassionate mentor and hilarious dude-now-dad.
Follow Jason on Twitter at @DadUniv.
About The Art Of Conversation Podcast
If you are looking for more of these types of podcasts check out the rest of the The Art Of Conversation Podcast
We are pleased to have another podcast here at Life of Dad, and we focus the show on dad writers. Each week, host Art Eddy showcases a father in the dad community. The topics range from sports to movies to comics to video games to technology to parenthood to anything that comes up, really. Absolutely nothing is off-limits on The Art Of Conversation Podcast. Enjoy! Find us on iTunes, Google Play, Stitcher Radio and iHeartRadio.