Archie Manning, Ken Griffey Sr., and Larry Fitzgerald Sr. are this week's guests for the Life of Dad Show Remix.
This episode of The Life of Dad Show Remix takes a look at three dads who not only made a name for themselves, but had their children follow in their footsteps. We talk with Archie Manning, Ken Griffey Sr., and Larry Fitzgerald Sr. These interviews were from previous episodes of The Life of Dad Show and highlights their conversations on fatherhood. Leave a review on iTunes or wherever you download the podcast for a chance to win a Life of Dad prize pack!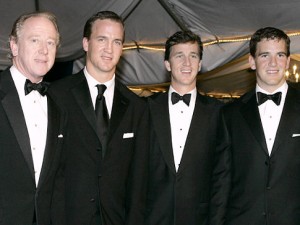 Archie Manning is widely known for his time playing quarterback at Ole Miss in college and for the New Orleans Saints in the NFL. Archie and his wife Olivia have three sons, Cooper, Peyton, and Eli. All three boys did follow their dad's footsteps by playing football. Peyton and Eli are quarterbacks in the NFL who both have Super Bowl rings. Since we already know about Archie and his time in the NFL I wanted to talk with him about fatherhood.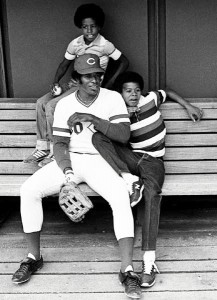 Ken Griffey is a former major-league outfielder who played for nearly 20 years, winning two World Series and appearing in three All-Star games. He is the manager of the Bakersfield Blaze, the Cincinnati Reds' Single-A minor-league affiliate. In 1990 Ken Griffey, Sr. and Ken Griffey, Jr. got to play together for the Seattle Mariners. They made history by becoming the first father and son combination to hit back to back home runs. You get to hear the two time World Series champion's take on fatherhood.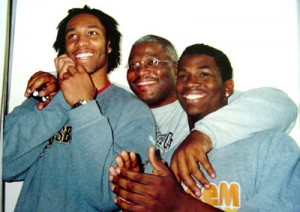 Larry Fitzgerald Sr. has covered sports every which way possible. His work has been in the newspaper, on the internet, radio and television. For over 31 years Larry's passion for sports has been showcased in his work. Larry has been the sports editor and columnist with the Minnesota Spokesman-Recorder for more than 25 years.
His son Larry Fitzgerald Jr. was selected by the Arizona Cardinals as the third overall pick of in the 2004 NFL draft. The coach for the Cardinals at that time was Dennis Green. I had the great privilege to talk to one of best sports reporters in the game about his career, family, and the morals he looked to instill in his two sons. Make sure you check out Larry's work, which he showcases on his website!
For more shows like this check out The Life of Dad Show.